On a recent trip home to Mexico, Eren Cervantes-Altamiranolearns to appreciate her own ways of practicing Islam.
I spent my last vacation in central and southern Mexico. Even though I am originally from Mexico, I have lived in Canada for the last six years and so going back to Mexico is always a new and exciting process. I always come back renewed, having discovered something about myself as a Muslim.  As a convert to Islam, though, traveling to Mexico can also be a challenge.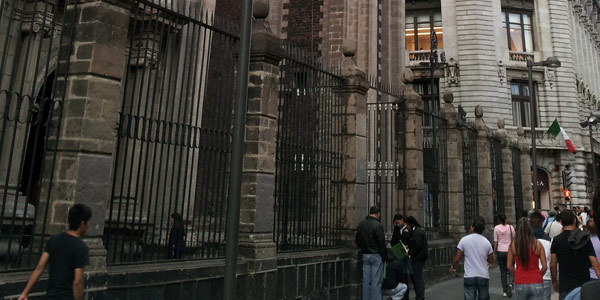 As a general warning, Mexico today faces a lot of civil unrest beyond the well-known War on Drugs. Certain parts of the country have fallen into civil conflict between the army, drug cartels, paramilitary groups and community police groups. However, these issues are more prominent in the northern states, while Mexico City and southern states seem to be safer at the moment – something I considered when planning a vacation here.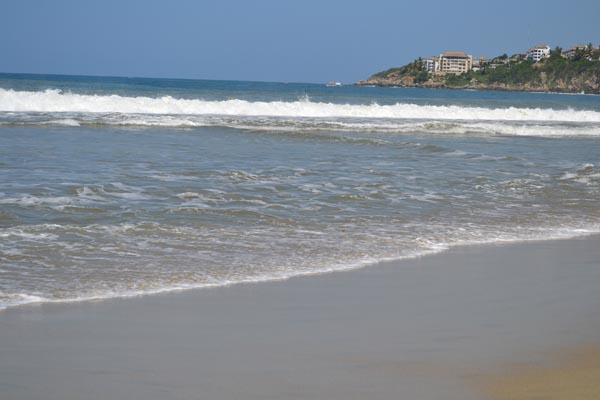 Nonetheless, despite the current political situation, Mexico is a beautiful place to visit. It has a lot to offer, from colonial architecture to pre-Hispanic archaeological sites, expansive cities and also natural beauty. Mexico offers something magical to all kinds of travelers. With several aboriginal groups across the country and thousands of native languages, Mexican cultures are rich and diverse.
Despite Mexico's touristic offerings, I am not going to lie to you: it is not easy being a Muslim in Mexico. You need to do your homework to accommodate your own religious needs. In general, people in the central and southern states are rather open to diverse religious groups and religious pluralism is protected constitutionally across the country.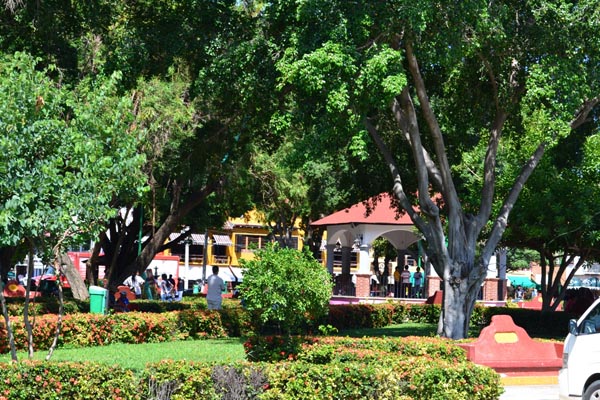 Nevertheless, Islam has not quite settled in Mexico. While some small communities have flourished in remote areas in the southern states, Mexico does not have a centralized body representing Muslims. Thus, mosques are scarce and bonding with other Muslims can be difficult for tourists.
'where animals are killed for local consumption, people tend to slaughter them in a sort of halal way, without necessarily labeling it so'
Another thing to be aware of is food. Having lived in a country with significant Muslim communities, I am used to labels like 'halal' and 'kosher', but these are virtually non-existent back home and people are often unfamiliar with these terms.
But don't be discouraged. While pork is rather prominent in Mexican cuisine, there are several substitutes and one is never left without options. In addition, in most rural areas (and many traditional butcher shops in the cities) where animals are killed for local consumption, people tend to slaughter in a sort of halal way, without necessarily labeling it so.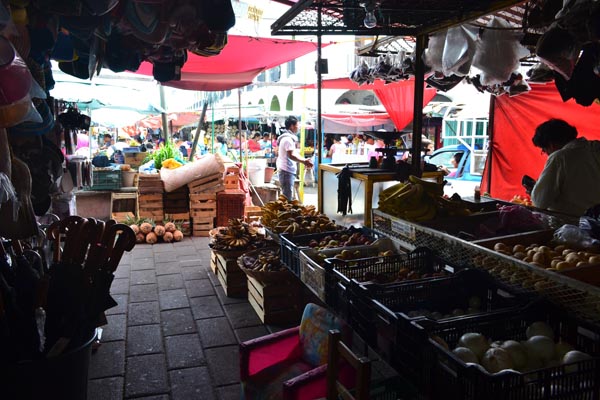 For instance, while visiting my grandmother's town in Oaxaca, southern Mexico, a market lady explained to me:
The cows are taken out really early in the morning for a walk and they are then given water and molasses as a treat. Cows are killed individually so they won't see each other and won't get stressed. The butcher then comes and has to sing or talk to the cow for a little while before sprinkling the animal with Holy Water, cutting the jugular of the cow and waiting until the blood goes all the way out. Then the animal has to be washed and transported to the market immediately to be sold fresh.
Mexican markets are also filled with fruits and vegetables, which are readily available for cheap. In most street markets, you can enjoy vegetables and fruits grown locally and organically by small producers. They are usually the same people who sell them, so questions are allowed and encouraged.
When visiting Mexico City, be aware that you are stepping into one of the biggest cities in the world. Traffic is bad, crowded public transportation is the rule and strange odors are common. Religious diversity is far less than in major Canadian cities, but generally, Mexico City is culturally diverse.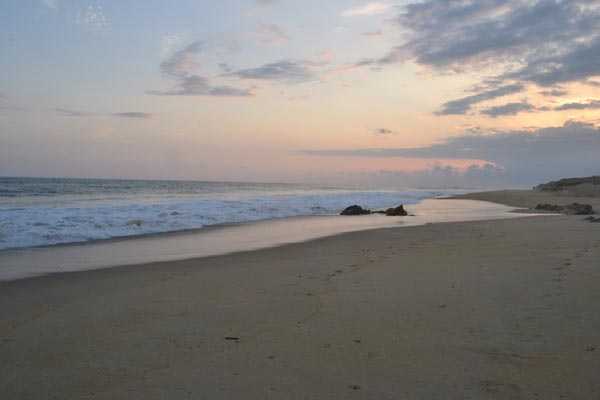 Immigration to Mexico City from other states has been big in the last 100 years, and many Western newcomers often stay a few years before going back. Diversity is most remarkable in the downtown area, where tours are filled with Asian passengers, English is spoken in the Cathedral's tours and where one can eat European, Asian and Middle Eastern cuisine.
Even though my dad is an archaeologist in Mexico City and specializes in pre-Hispanic structures (wherever you are in the city there is a big possibility that there is an Aztec site underneath), I love colonial architecture. Churches are found in every corner and they are open most of the day, every day, and to anyone who wants to enter.
In my travels to southern Mexico, I also enjoyed the beaches for a couple of days. Unlike popular beaches in northern Mexico or the Mayan Riviera, Oaxaca has more local tourism. Thus, attractions are cheaper and one gets the opportunity to mingle with locals.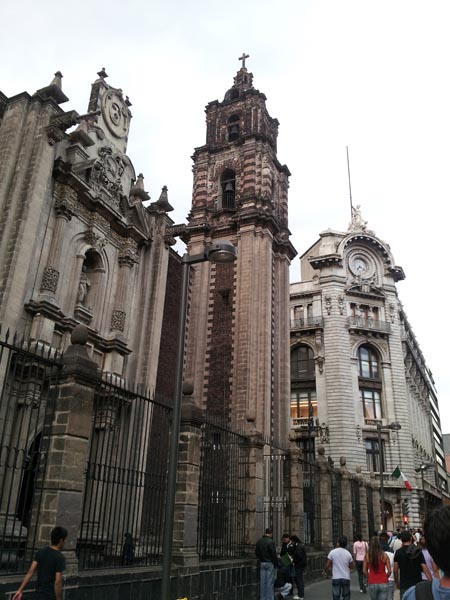 Not to mention that there are few virgin beaches here that are free of businesses and commercial locations. One can walk along the beach in tranquillity and eventually find a beautiful site to pray and relax. In the beginning, it seemed unnatural to pray in public, but don't worry! No one will interrupt you – at the most, they will be confused.
Even though I did not have the opportunity to meet other Muslims and participate in worship with them, my trip to Mexico proved to be a very interesting experience. For me, it was an opportunity to explore the different ways in which we practice religion. From the challenges with food to the spaces in which I prayed, it was a fulfilling experience that helped me to appreciate my own religious ways.