Setting up a new office is exciting and stressful at the same time. While you're probably ready to figure out the best spot for your desk and scope out the best nearby coffee houses, there are a lot of other (sometimes duller) obligations to cover, such as setting up an internet connection and ensuring adequate security. Even when renting an office, your task list is likely still long.
The Benefits of Renting an Office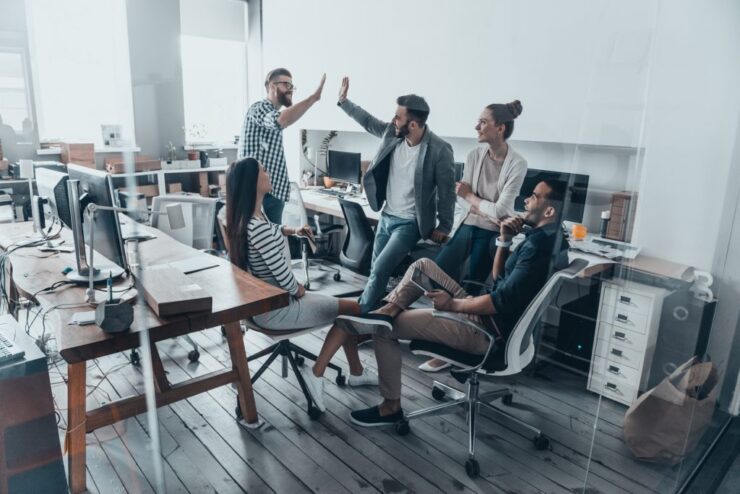 You might wonder, is renting an office the correct route? Fortunately, it provides plenty of benefits. Sure, you'll still have a lot to set up, but it allows more freedom and more choice, and you don't even have to worry about property maintenance. Plus, you're more likely to afford an office in a desirable location. For example, The Workplace Company has plenty of office spaces in London to suit a range of budgets, which is undoubtedly more affordable than buying. You can set up a city-center office with an incredible view without the pain of a commercial property deposit.
You're not ready to invite employees in even once you've found and rented the office of your dreams, though – you still need to kit it out first! To ensure your brand-new office is ready for the hustle and bustle of a standard office day, here's how to kit it out.
Get to Know Your New Space
Before buying that oak desk that you've been eyeing, get to know the office. Take measurements. Consider where the sockets are. Ensure you set up office desks in an area with enough natural light. Sketching what you intend to do with the space, depending on measurements and your office requirements, can really help (even if you're not an artist!).
Set up a Phone Line and Internet Connection
You can't get your office up and running without a stable internet connection. As a rented office, it might already be set up and ready for you, but if not, look into the fastest internet provider you can afford. Also, don't forget about a phone line. While you might communicate primarily online, a phone line is still necessary for offices to maintain professionalism. Plus, some clients will prefer to call rather than send an email.
Buy Basic Office Furniture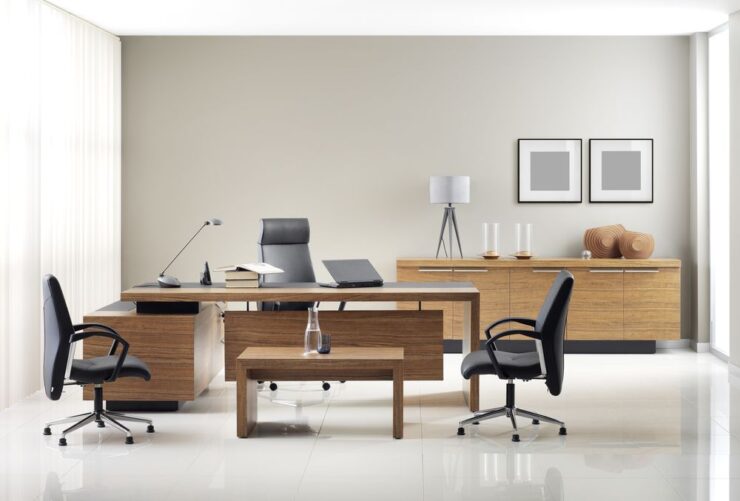 Next is furniture! Start with the simple, basic stuff – the furniture you'll need to complete general work tasks and please employees. That often includes:
. Storage
. Desks
. Office chairs
. Tables
. Bins
. Coat hanger
Of course, depending on the office you've rented, you might need to invest in more furniture. For example, if your office has a break room, you might want to get some sofas and additional chairs.
Add More Lighting
Your office more than likely comes with lighting built in. How attractive and comfortable is that lighting, though – really? For a high-performing office, you need light fixtures that boost productivity, considering details like brightness and light temperature. Adding lamps and wall lights to certain areas can really help make the office shine a little brighter. Also, consider smart lighting for additional control over the office's overall lighting.
Invest in Office Tech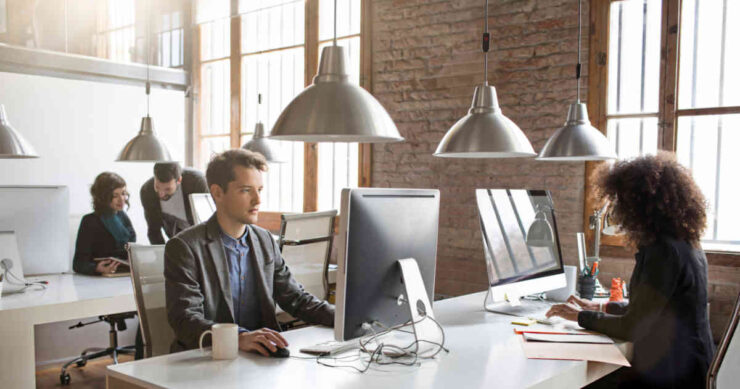 So, you've got your furniture and brilliant lighting set up – now what? Now, you must invest in all the office tech you'll need, such as:
. Computers
. Monitors
. Keyboards
. Printers
. Shredders
Exactly what your office needs depends on the business itself. You might not need a shredder, for example, but you might need to invest in high-quality computer monitors for graphic design purposes.
Stock Up on Stationery
An office is not complete without an adequate amount of stationery. You and your employees will need it when scrawling quick notes or sketching out an idea, so be sure to stock a stationery cupboard with all the necessary items. These items include pens, pencils, paper, clips, staplers, and envelopes. Having business cards on hand can also be very handy!
Add Kitchen Supplies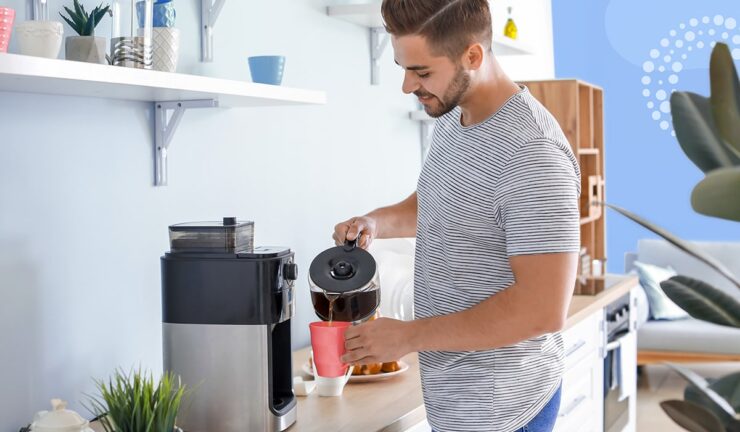 Does your office have a kitchen? If so, you should figure out the equipment it needs to get up and running. For example, it might already have a fridge, but what about a microwave or coffee machine? Also, is there enough kitchen food storage to accommodate the number of employees?
If you don't have a kitchen, consider installing a coffee and water station at a minimum. After all, people need to stay hydrated throughout the day – and many run better when they've had their caffeine, too!
Consider Security
The chances are your new rented office already has a level of security, so check that out first and then consider the security additions you might need to invest in. Remember that the more security systems you have in place equal a safer office overall. The last thing you want is an intruder. Security technology like CCTV cameras, access control systems, and alarm systems can all be amazingly helpful for deterring the unwanted.
Add Some Decoration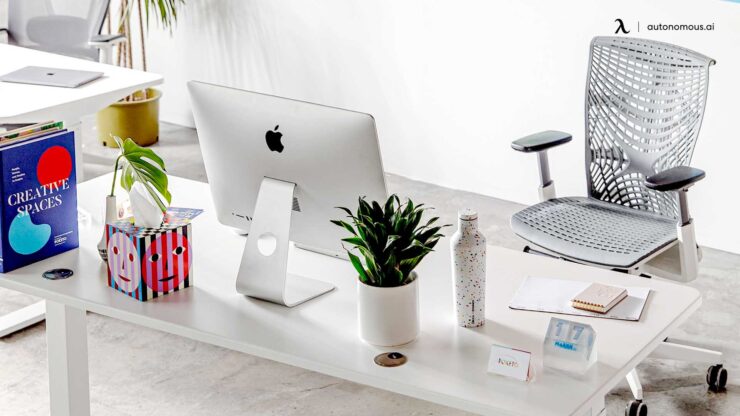 Now that you've covered all the essentials, such as furniture and security, it's time to start making the place look great! As a rented office, you might not be able to paint the walls, but you can still decorate with plants, art, and other office décor items to make the place look a little friendlier. Greenery is especially beautiful in an office space, as it can help create a more relaxing atmosphere.
The Extras
So, you have a kitted-out, decorated office. Does that mean you're done? No. At least, not necessarily – the chances are you still have some extras to bring into your brand-new rented office. For example, you might want to put up a bookshelf with all the latest and greatest business books on there.
Or, you may like the idea of a central coffee table filled with relevant magazines. You might even want to provide fun entertainment in the break room, such as a pool table. These things aren't absolutely necessary for running an office, but they can help create an office that's more enjoyable to work in every day.