Simply put, the tape in hair extensions has been around for quite some time but how do they give you the perfect look?
When it comes to settling for the ultimate hair extensions, many women are overwhelmed, since they aren't not aware of this accessory at all. Because of the plenty of options out there, it is common for anyone to get confused when looking for the best hair extension. Therefore, when you pull out some time for yourself and choose a tape-in hair extension for your hair type, the process is going to be a little challenging.
Although the tape in hair extensions is usually applauded for its incredible benefits, still it is crucial to weigh its pros and cons before usage. So if you have any doubt in mind, we got answers to all of your questions in this blog.
What is a Tape in Hair Extension?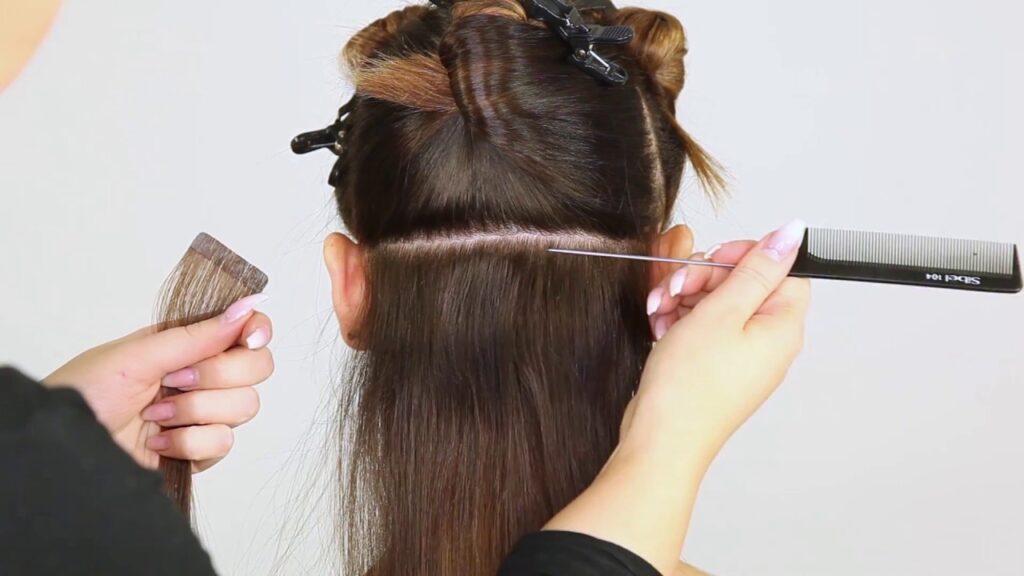 As the name implies, a tape in extension is a pre-taped weft, which is prepared from a medical adhesive and is an inch wide. However, the tape in hair extensions is also prepared from real human hair or synthetic hair. If a girl wants a 100% natural look, she'll be given the Remy hair because it looks amazing. This type of hair is usually donated by a donor and the hair is selected in the direction of the cuticles. With this, one can rest assured about not struggling with knots, tangles, or messy buns at all.
How Are the Tape-in Extensions Used to Give you a Look?
Now that you have decided to have a chic hairstyle with additional hair, the tape in hair extensions will help breathe life into this goal easily. For best results, it is better to get this work done through the hands of the professionals. As soon as you buy the tape in hair extensions from cliphair.co.uk , allow the professional to do the rest of the task. Bear in mind, if not fashioned in the right way, your look will get spoilt.
A professional will carefully remove the sticker from the back of the adhesive and a thin strip of your original hair will be used to sift through the two strips. Not to forget, the weft is hardly an inch wide, which is why it is best if you allow the professional to style your hair. Once the professional knows about the kind of hairstyle that you want, you can allow them to use the adhesive in a way that your natural hair doesn't dwindle. However, for best results, it is essential to allow the extensions to be evenly distributed in terms of volume, length, and texture for the best look of your hair.
While making a hairstyle, it is best to not put the tape in extensions too close to the scalp. Otherwise, it will be hard to remove them later. Therefore, when a little space is left between the scalp and the extension, you can rest assured that no damage will be caused to the final look of your hair. No wonder the tape in hair extensions allows you to stand out by settling for the most iconic hairstyles that exist.
How Are Tape in Hair Extensions the Best?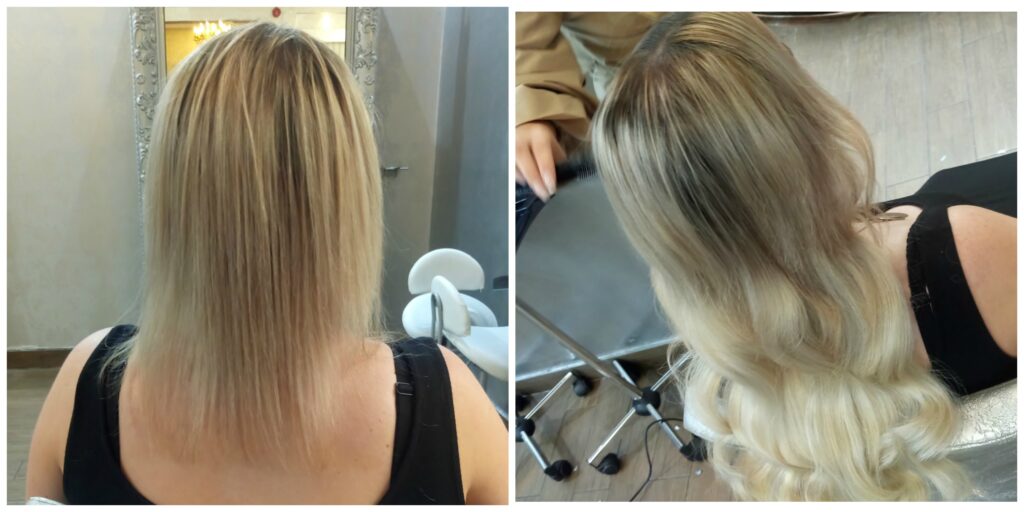 If you want to stand out in a large crowd, the tape in hair extensions will allow you to breathe life into this goal. Especially if you have never put on the hair extensions, doing it now will compel you to try this trend for life. Because tape in hair extensions allows you to experiment with different hairstyles, you can rest assured about using them anytime. No wonder the added volume and the chemical-free natural hair give enough reason for anyone to put faith in them. However, when it comes to putting on the hair extensions, most women are confused to come across the perfect method. For your information, there are several clips in the hair extensions, which allow you to experiment with different looks; here, we will sift you through a few reasons why tape in hair extensions are the best:
Cost
The primary reason why tape in hair extensions is chanted as the best is because of their low cost. They are chanted as a low-cost method because you get to apply natural hair that is chemical-free. Also, due to the dynamics of the tapes, the maintenance cost is low as well. Even the cost of hair for tape is also the same. With the tape in hair extensions, you can easily get a detailed volume on your head for any event.
Least Damaging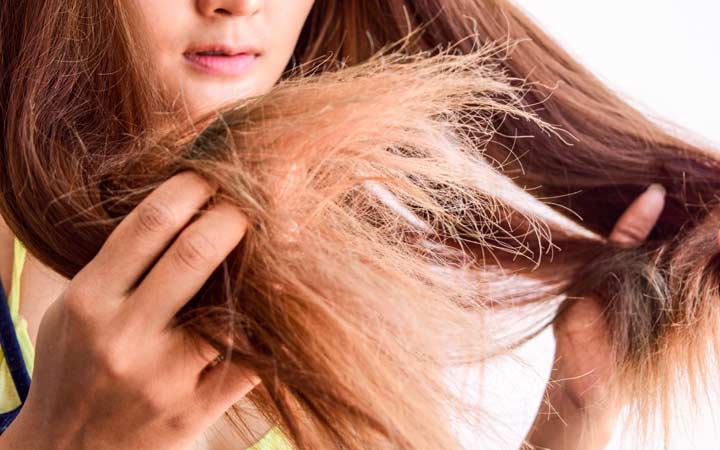 When hair extensions of any kind are to be used, the biggest concern to any woman out there is if they are safe and less damaging. Luckily, the tape in hair extensions is 100% safe and secure for your hair. Even if you have to wear them for several hours throughout the day, they won't take a toll on your skin. They are light in weight and can quickly get attached to the scalp. They are easy to remove and can quickly be taken off within minutes.
Invisible
Have you ever thought about sporting a funky hairstyle that makes you stand out? If yes, there are plenty of things that you can do with the tape extensions right now. In simple words, you can wear them in style such as high ponytails, braids, etc. They are thinner than you expect, and highly flexible. Secondly, they are invisible, which makes them the best option for anyone's hair. Because of this feature, many women love experimenting with their looks without the fear of being hounded by anyone in public.
Need of the Hour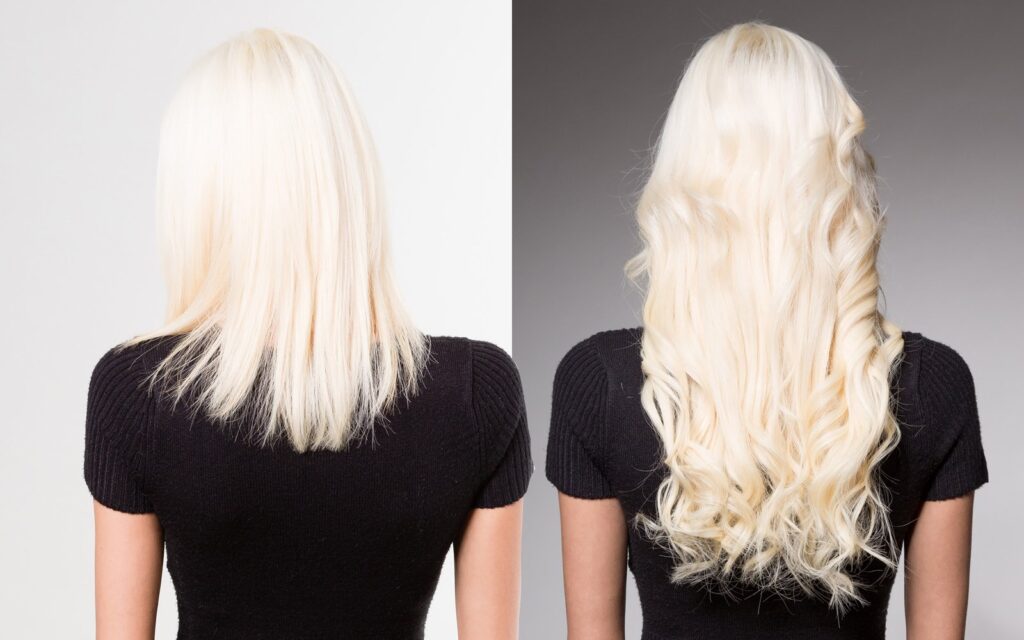 The tape in hair extensions has emerged as the need of the hour in the market right now. Especially if you want to keep up with the latest trends of styling, you cannot ignore the magic of the extensions. Secondly, the use of tape allows every woman to feel confident about her hair and have fun. Therefore, the use of tape in hair extensions shouldn't be overlooked when you have to look amazing for a party.