The British boxing hero is now more than a fighter – he's a married man with a beautiful baby daughter. He spoke to Omar Shahid about fatherhood, faith and fighting.
The meteoric rise of Amir Khan – from a young, talented streetwise kid hailing from a working-class Pakistani British family to one of Britain's top sports stars – has been an incredible journey. Today, as a big-name celebrity, he stands as one of Britain's richest sports stars, commanding millions of dollars every year in fights. To top it off, last year he got married to Pakistani American Faryal Makhdoom in one of New York's most lavish hotels. In May they had their first child, a daughter, Lamaisah.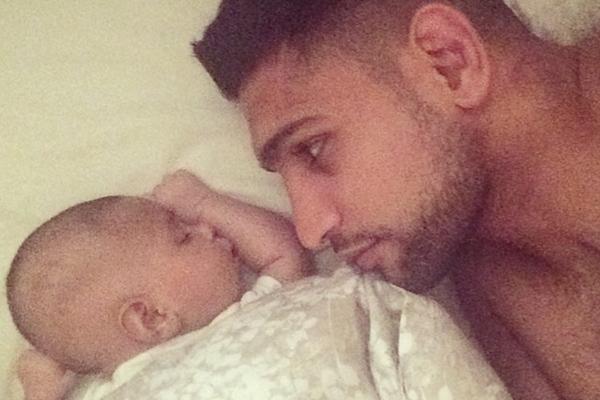 "Being a father is a fantastic feeling," he says. "I'm loving everything about it; it's the start of a new journey for me." Amir, 27, divides his time between Bolton (his birthplace in Greater Manchester), New York and San Francisco. For five years he spent most of his time in Los Angeles, where he trained for fights and hiked up the Hollywood Hills, known for its expensive homes and celebrity inhabitants.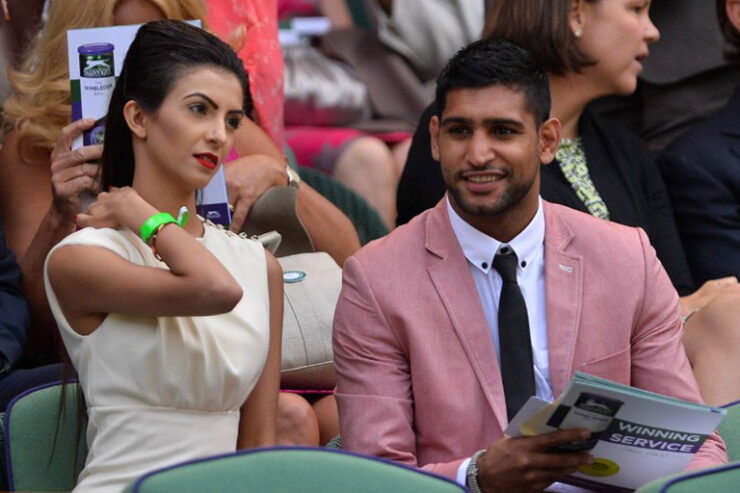 Family is a big part of Amir's life. During his fights you'll always see his father, Shah Khan, alongside him before the bout begins, while his mother and wife sit nervously, praying that there are no serious injuries. At ringside in 2008, after witnessing her son being knocked out in 54 seconds by Colombian boxer Breidis Prescott, his mother was so distressed that she collapsed and was given oxygen.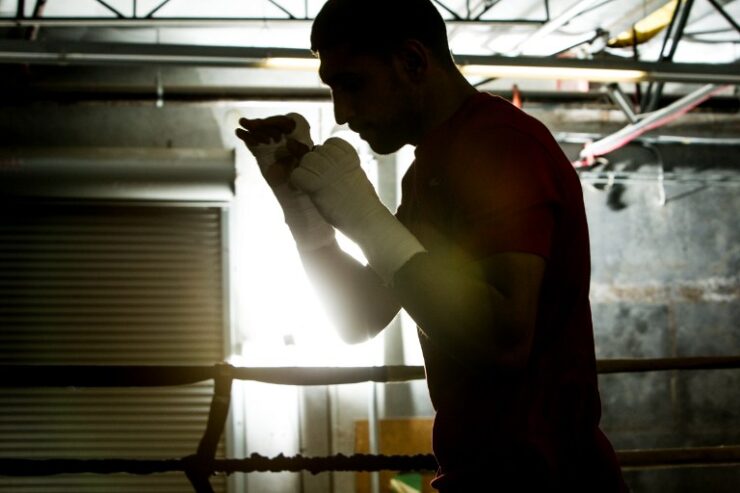 To her horror, Amir's 23-year-old younger brother Haroon recently announced his decision to go professional. After initially telling him not to follow in his brother's footsteps, she soon relented after Haroon's insistence. It's a decision that Amir has welcomed, showing faith in his younger brother, who he believes can climb the ranks to become just as good, if not better, than him.
In fact, faith is an important part of Amir's life. On Twitter he writes in his bio: "I am where I am through the guidance of Allah and my parents." Fasting during Ramadan also meant he missed the opportunity to fight American superstar Floyd Mayweather this year.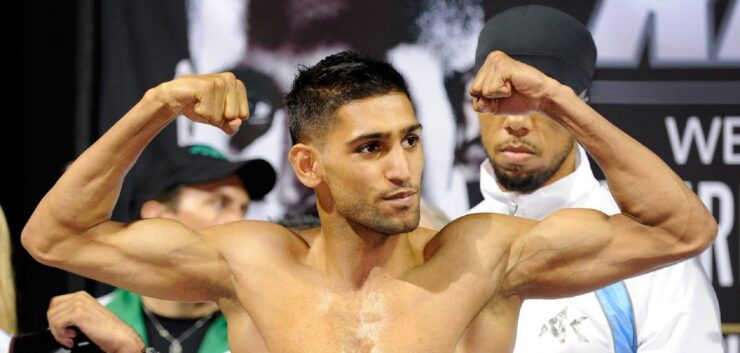 But his hopes to fight Mayweather, the best pound-for-pound boxer in the world and the highest paid sports star, were not completely dashed: the challenge may take place next year. How does Amir feel about the prospect of fighting Mayweather in a multi-million-pound fight next summer? "He is a league above all of us, the best out there," says Amir. "He proves it every time, but he is getting older and slower, while I'm getting better and better. Someone will have to stop him and I believe it will be me."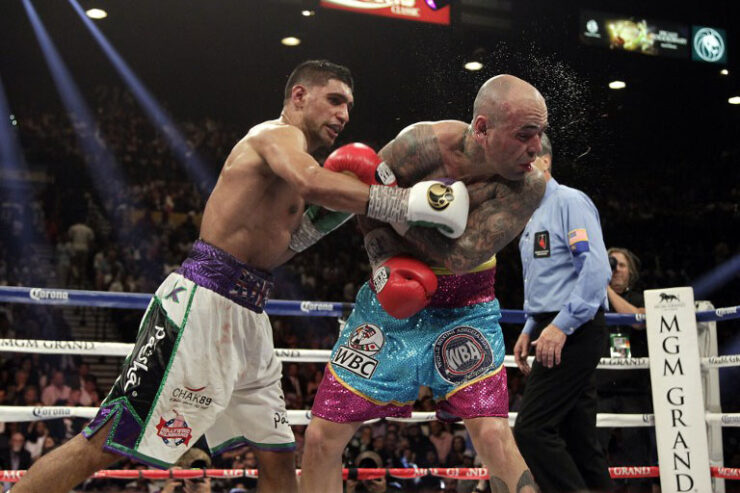 In Amir Khan's most recent fight, on May 3rd in Las Vegas, he took on American Luis Collazo, winning a decisive 12-round unanimous points victory.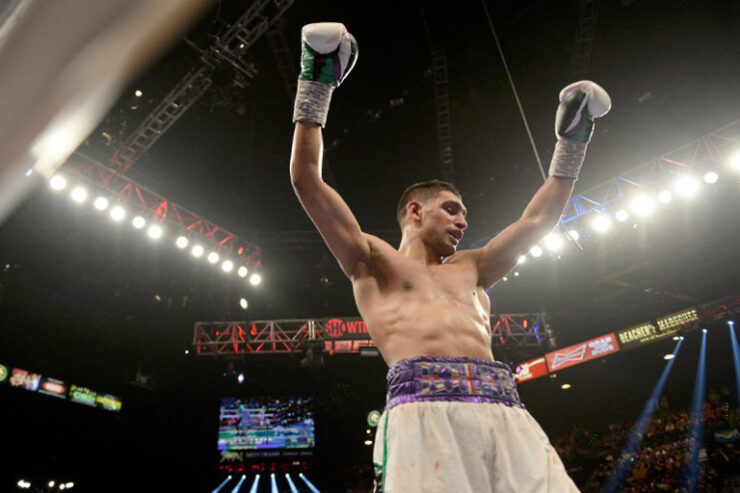 In the meantime, Amir will be training for the potential fight, as well as spending time with his family, "reading, swimming, watching football" and, of course, Instagramming (he seems a bit of an addict, having posted more than 2,000 photos). He is also channeling much of his energy into charity work.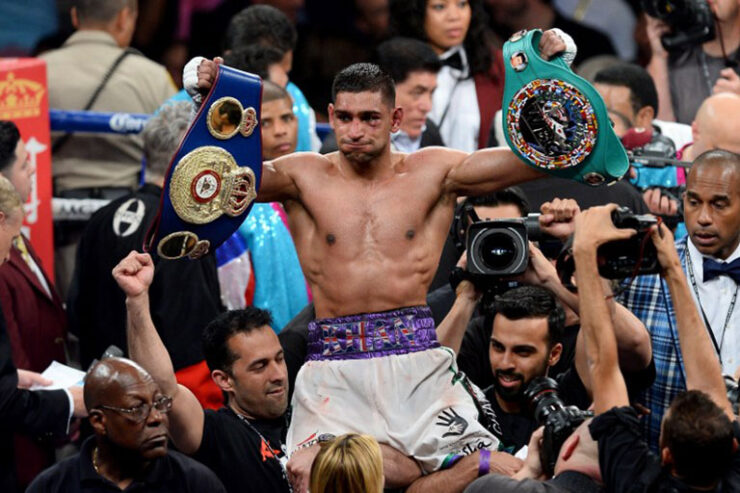 Having just returned from a trip to Gambia, Amir is as determined as ever to make a change to the world. On August 14 he officially launched his charity, the Amir Khan Foundation. "I set up the foundation to bring people together and make a big difference to the people who need it most in the world," he says. Through his name, he believes he can bring about change in some of the world's poorest countries, including his motherland of Pakistan, a country he regularly visits.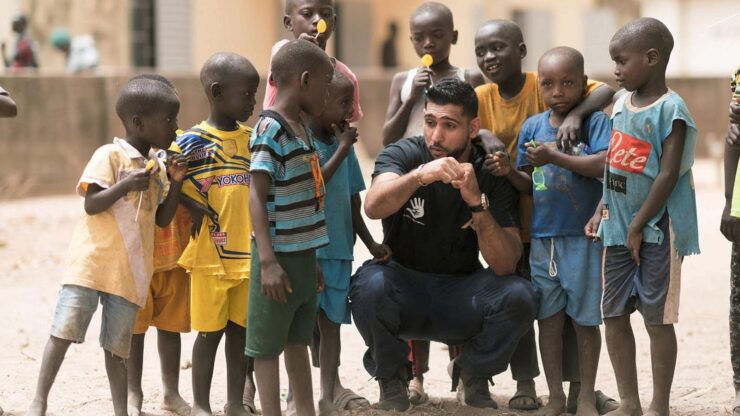 This summer marks nine years since Amir turned professional. He began boxing at the tender age of eight and, in 2004, became a teenage sensation when he won a silver medal at the Olympics in Athens. At 22 he became the WBA world light-welterweight champion. Along the way, he has taken some hard licks in a career which has seen him win 29 of his 32 fights. There has also been controversy – including breaking a pedestrian's leg while driving, getting caught speeding at 140mph and tweeting a picture of himself holding what appeared to be a huge chunk of cash in a Las Vegas club.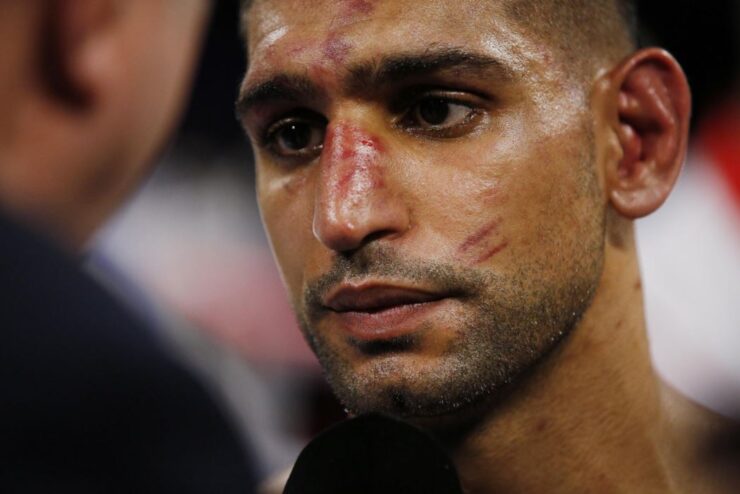 Nevertheless, Amir's career – the success of which he owes to his religion and family – will inspire many aspiring sports stars. "Islam is everything to me. Without faith, I wouldn't be where I am today. My family also keep my feet firmly on the ground and always show me moral support. They're always there for me no matter what happens; I'm grateful and blessed to have such a loving and caring family."
This article originally appeared in the August 2014 Family issue of Aquila Style magazine.