There are thousands of aspiring musical artists, pop and RNB singers everywhere around the world. Thanks to platforms such as Spotify, Youtube, Soundcloud and others, these musical artists can easily share the love for music and their music.
Erfun KhoshDel is one of those young pop singers, coming from Tehran, Iran. But, Erfun has already left his mark on the world with several singles back in 2023. Right now, he has released some of his new work and he is planning to release a lot more.
This Iranian pop singer deserves this recognition which is why I wanted to talk more about his previous and current work. I hope this will help people discover new music and artists in their lives.
Nevertheless, let's talk more about what we can expect from Erfun KhoshDel in 2023, what he is planning and what his current work brings to the table.
Early work, YouTube and "In Gheyre Momkene"
There is not a lot to say about Erfun KhoshDel considering that he started publicly sharing his work on his YouTube channel in 2019. One of the first songs and first music video Erfan released on this platform was In Gheyre Momkene back in December 2019.
Back then, his presence was not as big as it was today. Erfun didn't even have Spotify at the time, but as soon as he started bringing in a lot of views on YouTube and Soundcloud, he quickly got the permission to share his songs on the largest music platform in the world, Spotify.
Currently, In Gheyre Momkene is the most viewed video on his YouTube channel. Although, I do have to mention that he isn't that active on this platform anymore. Erfun now shares most of his music on his official website, Soundcloud, Radiojavan and Spotify. So, if you are interested in some of his new music, I suggest that you check it out there.
Right now, In Gheyre Momkene may not hold the number one spot on his Spotify profile since it has only 2,000 plays, but it is expected that some of his new tracks such as "I'm in love" are going to become very popular. The rank one spot is held by Chatr which has almost 27,000 plays. Although, in time, I assume that In Gheyre Momkene will surpass Chatr too.
Other songs and new "I'm in Love" single
Of course, 2019 was just the start of his musical career. Erfun never planned on stopping with a one-hit-wonder. After In Gheyre Momkene we saw several releases such as Chatr, Sale Pish and Moshkeli Nis. With all of these tracks, Erfun proves that anything is possible. With enough effort and uniqueness, he's able to reach success. He's reached this kind of success thanks to his unique Persian pop music style.
His new single "I am in Love" is composed by Kavian Rajabi and Meysam Baharan. Both of them have worked with other big artists in their past. So, it is safe to assume that the new single has been properly edited and mastered. Combine that with great composition and you get a recipe for success. The cover for the new single was designed by Nila Moosiband.
New Album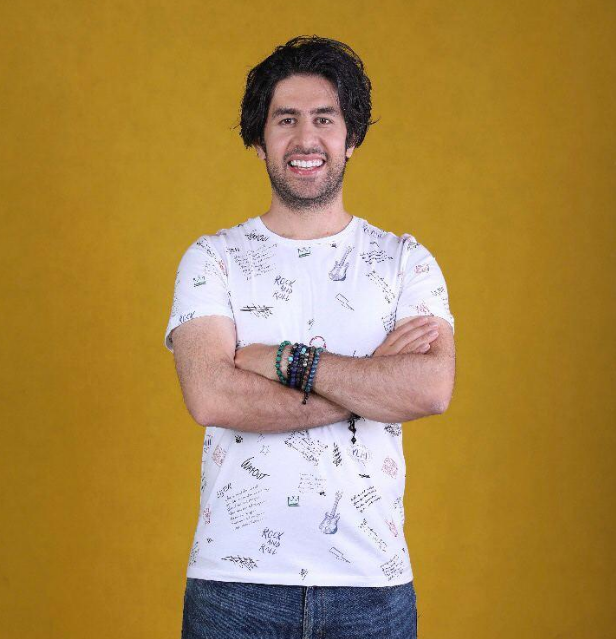 This past year was a great time for Erfun KhoshDel. He created and released tons of new content, satisfying his fans all over the world. Spotify claims that a huge chunk of its listeners is from Buffalo, United States and Frankfurt, Germany. There are also some listeners from New York City, Chicago and Dallas.
But, the question is: Are we going to see more of Erfun KhoshDel in 2023 or the next year? Well, there are signs showing that Erfan might be working on something good. But, it's not going to be just a single this time around. It is probably going to be a new album. Considering how Erfun is improving every single day and that he is constantly looking to work with experienced composers, we expect that this new album is going to be a success.
Whether we are going to get a new sound or the old Erfun sound we are familiar with, it doesn't matter. It is probably going to be good.
Stay up to date with his Instagram
If you are a fan of Erfun KhoshDel or you just became one, you will probably want to know when something new is coming. Well, if you want to stay up to date, I suggest that you follow his Instagram. He is most active on that platform and he regularly shares posts and talks about his future plans in life. Erfun is most active on Instagram since he has almost 200,000 followers compared to the 17,000 followers on Spotify or the 6,000 followers on SoundCloud.
From his Instagram, you can easily reach all of his other social media profiles. Use the highlighted stories to reach his YouTube, Soundcloud, Twitter, iTunes and even his official website.
What the Future Holds?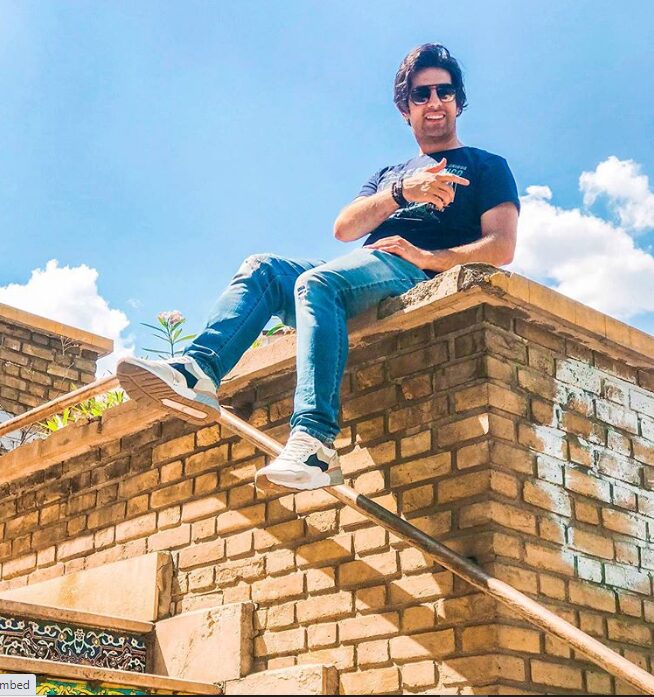 So, what can we expect from such a talented young pop music artist in 2023? Erfun is not even in his prime yet which means he could start producing a lot more content as the years go by.
We believe that 2023 will be a content-rich year overall for all artists around the world. This could inspire Erfun KhoshDel to create more. And as his popularity starts to expand even more, we may even see Erfun collaborating with other Iranian pop singers such as Siavash Ghomayshi, Ebi, Hayedeh, Mansour and others. Who knows? He may even start working together with famous international singers such as PitBull, Enrique Iglesias, Luis Fonsi, etc. Of course, he is still is millions of views away from working with big artists such as the ones I listed, but with his talent and passion for music, anything is possible. With every step, Erfun KhoshDel is becoming bigger and bigger. We'll see what the future holds.