Here's a shopping list that no busy, fashion-forward Muslim woman should ignore. By Maryam Yusof.
I decided to start wearing the hijab on the first day of Ramadhan in 2010. I realized in those early days that I was spending a lot more time fixing my hijab before heading to class than I used to spend fixing my hair (granted, I used to be extremely lazy with haircare).
So I started looking for simple hijabs that could have me out the door within five minutes and purchased Maysaa's Chiffon Scarf Snood after coming across the designer's blog.
Since then, I've discovered many other easy-to-wear hijabs created by innovative designers. The draw of these hijabs is how fuss-free they are. Besides the fact that you don't have to use about a million pins, they're easy to slip on when male guests arrive unannounced at your home. Plus, you don't have to worry about bad hijab days, which happen to the best of us.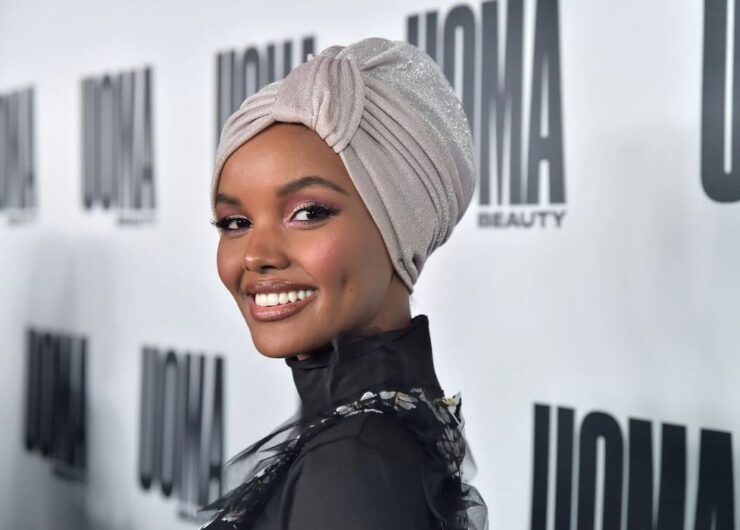 Of course, such hijabs are not an entirely new concept. Simple slip-on hijabs, like the Al-Amira, have been on the market for a while now and are a favorite of many. The Al-Amira, which originated in Syria, typically comes in two pieces and is available in a variety of prints, patterns, and lengths. But I'm not a fan of this style. Personally, I find it dated. So I was thrilled to find other easy-to-wear hijabs on the market.
Although I've since settled into a hijab wrapping style that I'm comfortable with and spend less time fixing up, I'm still a big fan of these creative yet simple hijab creations.
Here are a few of my favorites.
Maysaa
This popular Chiffon Scarf Snood from Maysaa is a unique creation by Hana Tajima, blogger of StyleCovered. Its inner zip-up piece, with a smooth satin headband and attached chiffon scarf make this hijab suitable for all occasions.
Besides the versatility of the Snood, these scarves are incredibly comfortable and undoubtedly chic. Plus, you can show unique necklines by tucking the inner piece into your shirt.
Sufyaa
Singaporean sisters Lyn and Rina created Sufyaa last April when they faced difficulty getting hijab-friendly clothes to fit their lifestyles. Recognizing a gap in the market for fuss-free, instant hijabs, the entrepreneurial duo created the Sufyaa Sheyla, a unique slip-on headpiece with attached Sheyla.
'We did a lot of research and studied those in the market and reinvented to create our very own Sufyaa Sheyla,' says Rina. 'The Sheyla has been updated and modified for every collection from the feedback of our customers.'
With their customers' needs in mind, the Sufyaa Sheyla now comes in a multitude of fabrics, colors, and patterns, including trendy leopard and paisley prints.
Nu Hijab
Nu Hijab from Indonesia boasts 'instant' hijabs in a large range of colors and fabrics, including a collection that uses eco-friendly materials. Like the Maysaa and Sufyaa hijabs, Nu Hijab features a rayon pullover inner hijab with a shawl sewn beneath the chin. Wearers simply wrap the fabric according to their preferences. Pins are not necessary, owing to the material – through a pretty brooch wouldn't hurt. The long width (80cm) of Nu Hijab scarves is also a great perk as it affords ample coverage of the chest area.
Nu Hijab official website (Bahasa Indonesia)
Vetrina Hijab, retailer for Nu Hijab (English)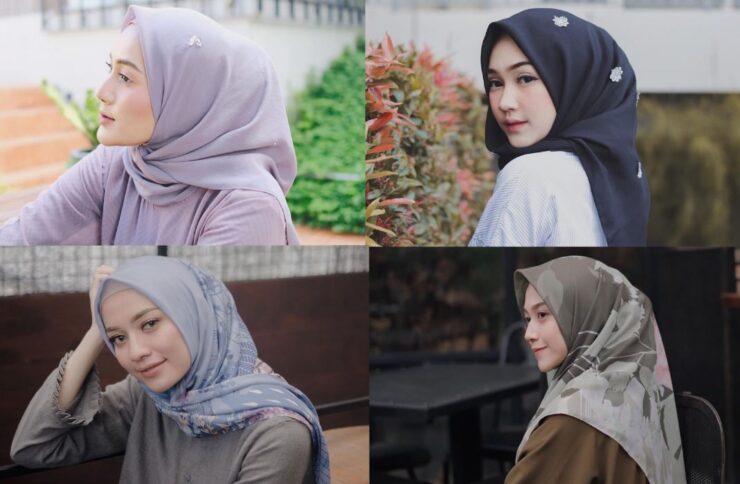 Noor D*Izar
Created by Belgian designer Fatima Rafiy, Noor D*Izar carries a range of unique hijabs that use the company's 'easy fit/no pins' system, which is central to the design of all their pieces. Made of T-shirt-style materials and featuring an inner headband for comfort, these hijabs require no pins at all and can be easily put on.