In this exclusive interview with luxury womenswear designer Diana Kotb, the Australian reveals her philosophy behind dressing modestly and talks about her business journey. She spoke to Aydha Mehnaz.
There is a very fine line between effortless and trying too hard. As a keen lover of modest fashion, it gives me great pleasure to observe how designers in the modest fashion industry are breaking free from traditional silhouettes and introducing modern aesthetics to their labels. These creations appeal not only to modern Muslim women but also to women in general who enjoy dressing modestly, no matter their faith.
As fashion labels from around the world are stepping up their game to keep us on our toes, Australian designers are emerging to be the industry's hot new favorites. Take Diana Kotb, the Australian-based luxury women's wear label that specializes in modest wear. Since she launched her label's first collection over a year ago, each season it has managed to dazzle audiences with spot-on visuals and mesmerize customers with spectacular designs.
With a fascination for business and fashion, Diana, the label's creative force, has over 10 years of expertise working with top creatives of the mainstream fashion scene and Marie Claire Australia. Leaving behind a hectic career, she decided to start a family and create a luxury line that says très chic with a strong twist of her own character.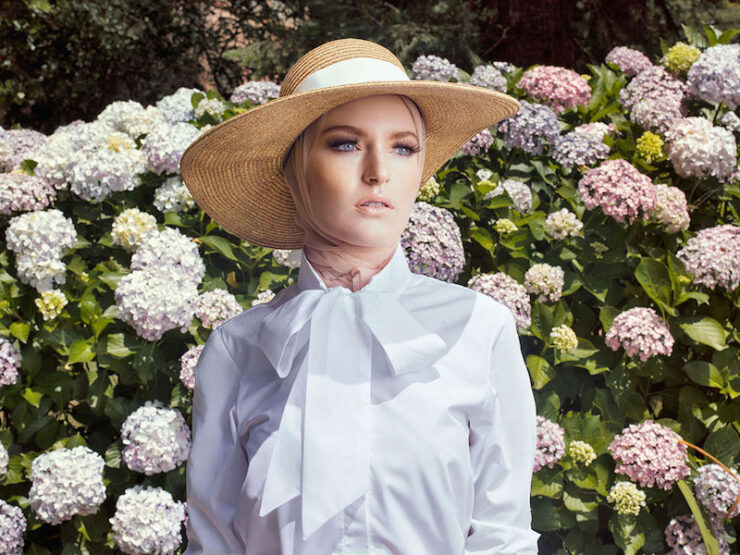 Aydha Mehnaz: Did you always want to become a designer when you were growing up?
Diana Kotb: I have always been surrounded by extremely talented dressmakers on both sides of the family. From a very young age, my mother used to custom-make garments for my sisters and me. "Nothing was ever good enough," she would say, so she insisted on staying up at night to create beautiful items of clothing for us to wear.
From there, the love of garments was planted and my fascination with fashion became more and more apparent. Every topic at the university-related back to fashion, and after completing my communications degree at the University of Technology Sydney, and fashion school over the summer, I knew there was no denying that the fashion industry was where I belonged. And so the hard work began!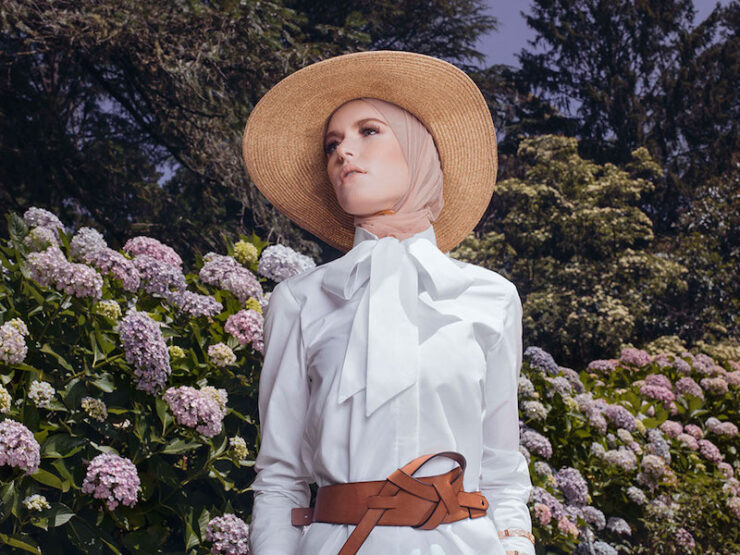 Your visuals for each collection are stunning. What are your inspirations behind these presentations?
I guess it always starts with an emotional connection. How do I want my audience to feel when they see or watch my campaigns? The message behind the campaign and the season which I am working on [also play a role].
I love telling stories in my clothes and campaigns, so it is really important to me that I communicate who this Diana Kotb woman is, what she represents and how I want my customers to feel whilst wearing my garments. There is definitely more and more of my personality coming out in each campaign, which is nice.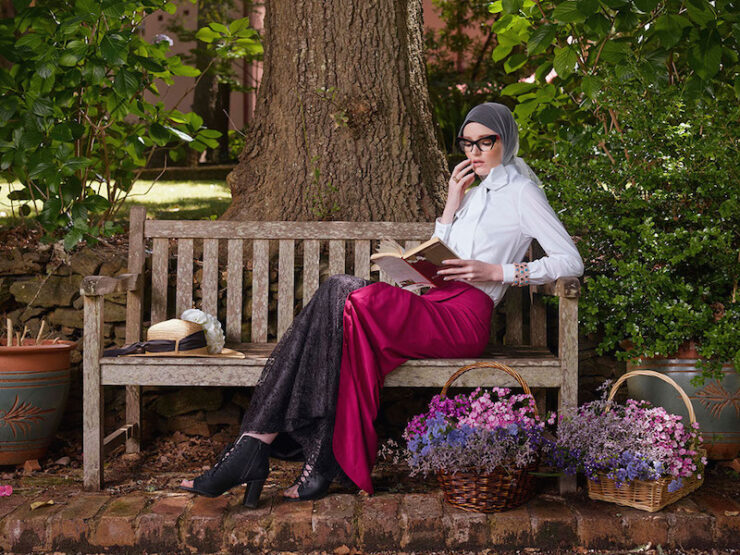 How do you start designing each of your collections?
For me, it all starts with the fabric and the selection process. Fabric is extremely important to the brand. From the colors, textures and the way it sits on the body, to the way it reacts to different circumstances, all these shapes the creative process. I love choosing new textures that I have not worked with before and using fabrics in an unorthodox manner. Once I have the fabric, it seems to always create its own story.
As a designer specializing in modest fashion for women, how do you see the future of small businesses catering to modest fashion in the mainstream global fashion scene?
In such a short period of time, I feel as though the modest fashion industry has exploded. There are so many small boutiques and labels specifically targeting the Muslim market opening, and I think the trend will continue.
In Australia, we are definitely seeing more and more young women putting on the hijab. I think this is due to the fact that there are just so many more clothing options for them – stylish, fashion-forward pieces that don't make them feel old and traditional.
The only element that is lacking is media attention. There is hardly any Western media coverage of modest fashion designers in Australia and the enormous fashion movement that is occurring under their noses. With support from both local and international media, this market will definitely expand to new territories.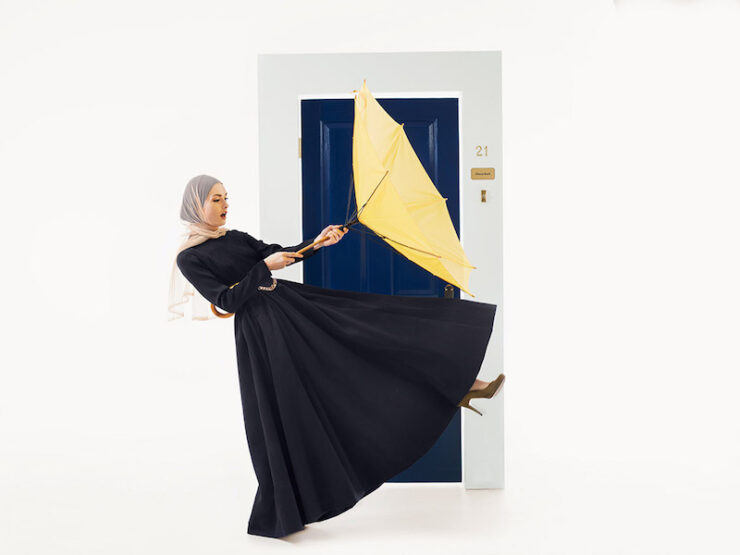 As an entrepreneur, can you share one hardship or challenging situation you faced when starting your own label?
It's extremely expensive to produce here in Australia, with so many makers going out of business – everything is produced overseas. There are days when you have to question whether you can sustain the business because fabric, sampling and production is so expensive. But we are determined to keep our brand here in Australia and support the industry.
We know at the end of the day that we are producing highly crafted garments in an ethical manner, and that is very important to my brand. You cannot represent a faith that stresses the importance of equality for all if you are producing clothing in sweatshops on the other side of the world in unsafe environments.
Being part of the Islamic fashion community, what is your advice for the fashion community to improve itself?
Support each other. It isn't a competition or a race to be the best fashion label or designer. As a Muslim, you should always want the best for you and your fellow Muslims. I think a lot of labels lose sight of this and make non-Islamic choices to get the advantage. It is a very sad reality.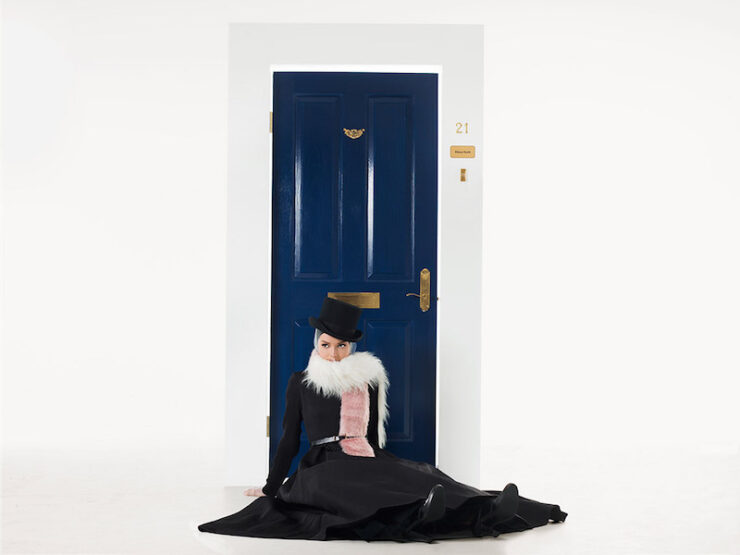 If you had to describe the lifestyle of an ideal woman or girl wearing Diana Kotb, what would it be? What kind of a person would she be?
The Diana Kotb woman is what I call the superwoman in all of us: the woman who juggles life and its demands with confidence, intelligence and strength; the mother, the career woman, the student. All women who are fearless and believe that making their mark in life is important.
The Diana Kotb woman loves beautifully crafted pieces – luxurious pieces that are feminine and demure but have masculine notes to project a strong sense of self-worth and strength. She is cool without ever being pretentious. Kind, warm and humble – all traits of an exceptional Muslim woman.
What it is like to hang out with Diana the person? What does your typical day comprise?
It is a running joke in the office that my life is "The Amazing Race". There is certainly no average day in the Diana Kotb world. Some days I am literally running through the CBD sourcing for a shoot, and the next I am in front of the computer crunching production numbers for hours.
I am generally a very calm person. I really don't like taking life so seriously, and I try to find the positives in every situation. My days start with work and end with work. In between, I also have to juggle being a wife and a hands-on mother of two delicious little girls.
Being the director of a company means you get to explore so many different facets of the business and each collection's life cycle. I love the diversity and the fact that no day is the same. It keeps me very well entertained!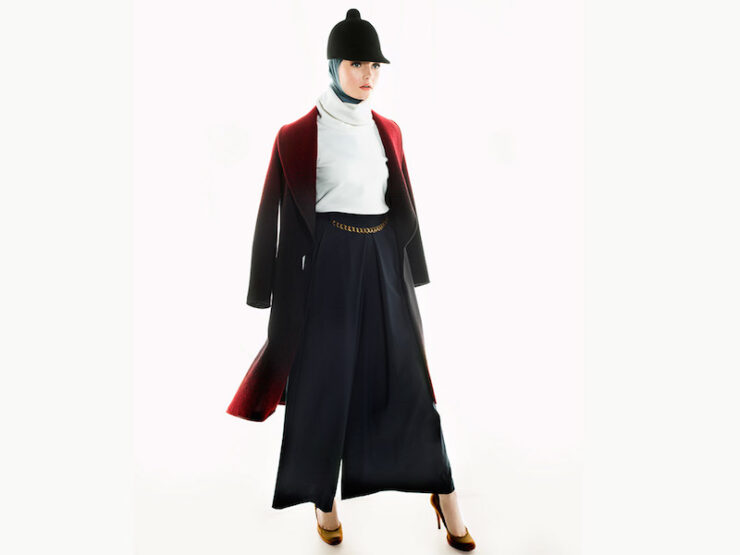 How would you describe your personal style? What colors are currently obsessed with?
I like sophisticated, effortless dressing with a twist. I am so time-poor that I don't have the time to style a fabulous look every day. I tend to buy great practical pieces that speak volumes in construction, tailoring, and quality but are fuss-free – easy pieces I can throw on and not have to fiddle with or worry about. I tend to tilt towards my Windsor blazer and Wallis culottes a lot. I love navy, grey tones, black, ivory and beiges. They are my default colors as I am getting older.
I am currently obsessing over a warm walnut, sea pine and chorizo. Warm winter colors you will see more of incoming collections, insha'Allah.
If you had to eat just one meal for the rest of your life, what would it be?
I get bored very easily, so I wonder how long I would last having one meal for the rest of my life. I would say either great quality sushi and sashimi or my homemade tabouli with lettuce cups.
What designers or role models have you looked up to for inspiration?
This is tricky. I love Valentino's creative directors Maria Grazia Chiuri and Pier Paolo Piccioli. We seem to have a very similar design eye and I love the romance and femininity in all their collections.
I love Phoebe Philo, creative designer for Chloe, for her effortless chic. She delivers perfection for every label she has ever worked for.
I have been a fan of Raf Simons from his Jil Sanders days. He is an innovative visionary without ever being overworked. He knows exactly where to stop, which is extremely important.
Finally, Delpozzo – the label's garment construction, color combinations, and embellishments cannot be flattered.
I can keep going…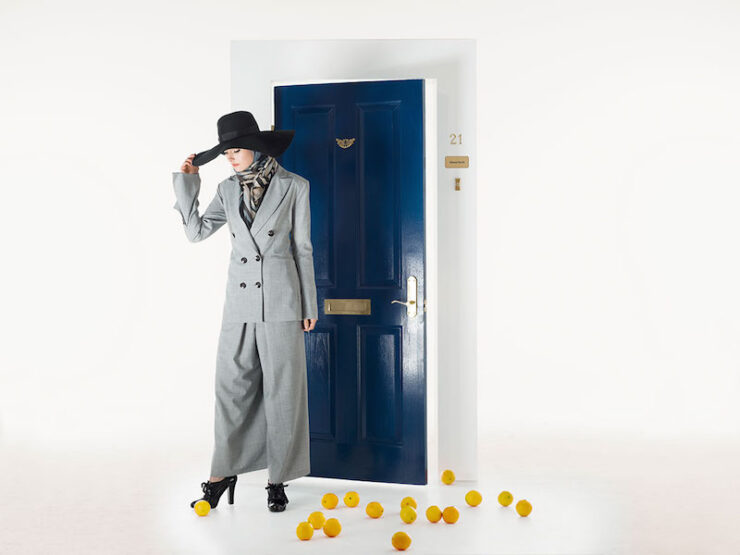 What are your future goals for the label? What can we expect next from Diana Kotb?
I would love my label to be recognized globally for the work that we produce, and the effort and lengths we go to produce beautiful pieces made with the utmost care and attention.
I am working on a number of custom-made garments and headpieces at the moment and my first wedding dress! I really love the idea of making couture pieces that are designed and made for one special person.
Learn more about Diana Kotb's creations on her website