Try this sweet and creamy dish and you're sure to be hooked – just like Sya Taha.
The best part of my day is cooking dinner together with my husband. As a child born and bred in the Netherlands, he only ate rice once a week and considers it a treat. However, having grown up in Singapore, I try to eat something other than rice once in a while. We usually compromise by cooking what I think is one of the cheapest and most delicious things to cook in a Dutch kitchen: pumpkin soup!
Use a pumpkin that's been bred for eating, rather than for decoration. The former will make for a sweet and creamy soup, while the latter are commonly used in table centrepieces.
Ingredients
1 kilo of pumpkin, peeled, de-seeded and cut into 1-inch chunks
1 large onion, diced
2 cloves of garlic, diced
1 carrot, sliced
1 tsp cumin
2 laurel leaves
25g butter
1 litre stock (vegetable or chicken)
Salt and pepper to taste
Optional extras: Sour cream or goat cheese
Equipment
Hand blender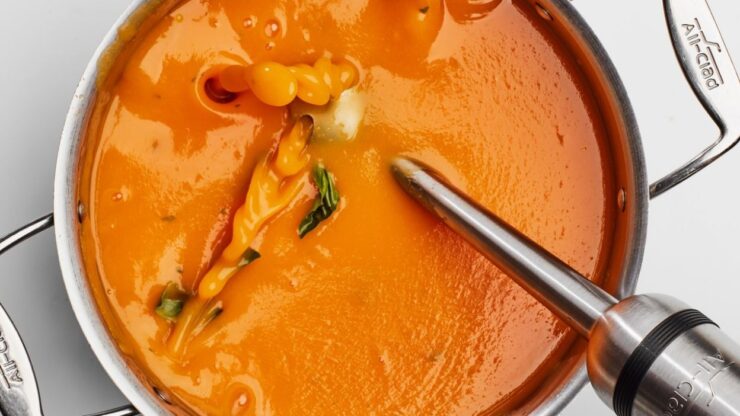 Cooking instructions
Heat the butter in a large pot and sauté onions, garlic, coriander and cumin. When onions are fragrant, add carrots and pumpkin and sauté until pumpkin softens slightly (about 10 minutes)
Add 1 litre of stock and laurel leaves, and bring to a boil. Turn down the heat and simmer for 35 minutes
Purée with a hand blender. Alternatively, let cool slightly and pour into a stand blender
Add salt and pepper to taste
Optionally, stir in some sour cream or goat cheese before serving and serve with a couple of slices of dark bread.
Leftover soup also keeps well in the freezer. Not only does its taste improve over time, but it also makes for an easy and healthy meal on busy evenings.
Eet smakelijk!