LONDON, September 10, 2013 (AFP) – The first painted portrait of Malala Yousafzai, the Pakistani schoolgirl shot by the Taliban for campaigning for girls' education, goes on show at the National Portrait Gallery in London on Wednesday.
The one-meter height picture by Jonathan Yeo, one of Britain's leading portrait painters, shows the 16-year-old doing her homework.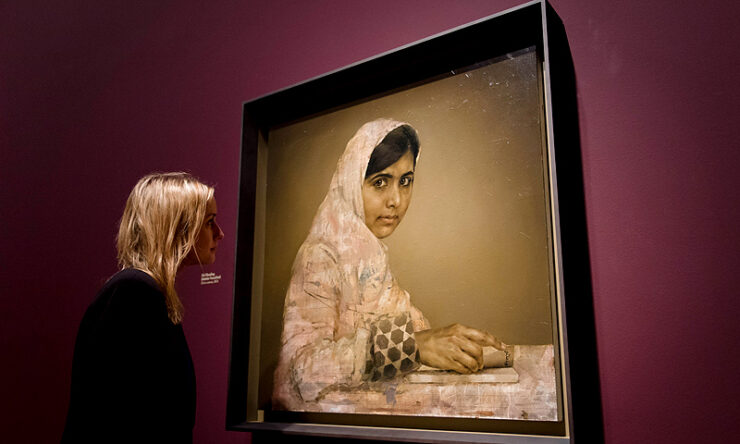 It will be on display until January when it will be sold to raise money for Malala's campaign for the right to girls to go to school, the gallery said.
Yeo painted Malala in Britain where she has settled since the attack in her home town in Swat in October, and he said it had been a "privilege".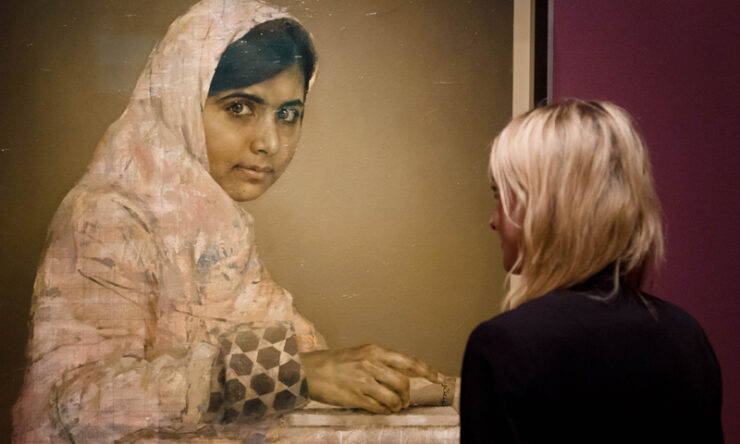 "Given how much she has already been through and all that she represents to the world, it took a while to adjust to the fact that she is still a very fragile teenager," he said.
"Hopefully the painting reflects the slight paradox of representing someone with enormous power and wisdom yet vulnerability and youth at the same time."