The Syrian-American spoken word artist and peace activist connect lines of solidarity across different marginalized groups with his music.
Born to Syrian parents in Saudi Arabia, Omar Offendum moved to the US when he was very young. He first lived in Washington DC, where he studied at an Islamic school, before moving to Los Angeles, where he has lived for the past decade.
As a teen, he quickly connected the links between Arabic poetry – and its inherent tradition of oral storytelling – and the political consciousness of hip-hop. He continues to be inspired by past and presents Black experiences in the US to inform his music on issues of immigration, displacement and identity.
Instead of buying into capitalism or promoting the less-than-savory sides of hip-hop, he sees himself as a seller of ideas. Although his stance means that he doesn't make a lot of money, he feels it is important to speak frankly on issues of justice through his music and lectures.
Omar will be performing, teaching and speaking at this year's MOCAfest, part of the 11th World Islamic Economic Forum held in Kuala Lumpur from November 3–5, 2015.
Aquila Style: In your song 'Destiny' you sing "It's hard-living' in the West – when I know the East got the best of me". How does this sentiment resonate with the theme of this year's MoCA fest, "Preservation of identity"?
Omar Offendum: I've always drawn inspiration from the Black experience in the Americas – especially when it comes to preserving one's heritage through art and music. In fact, the chorus of 'Destiny' was inspired by lyrics from reggae artist Buju Banton's classic song 'Till I'm Laid To Rest':
'Til I'm laid to rest
Always be depressed
There's no life in the West
I know the East is the best
All the propaganda them spread
Tongues will have to confess
In the years since I released 'Destiny', I've found that this statement has really hit home for many listeners – and surprisingly, not just those who share my Arab-American background. Whether they are refugees fleeing a war-torn nation, immigrants relocating for greater economic opportunities, or simply students studying abroad, it seems that nowadays this notion of a hybrid or hyphenated identity is becoming much more commonplace.
I think this directly relates to the theme of this year's MOCAFest, and I look forward to exploring it further with my fellow artists/participants.
You wear many hats, with hip-hop artist and peace activist being just two of them. And MOCAfest is all about bringing artists from different backgrounds together for collaboration. What do you hope to gain from such collaborations at this year's festival?
There are few things I enjoy more than being in the presence of inspiring individuals who can enrich the creative process and inform my work in meaningful ways. I hope that the relationships built at MOCAfest will lead to fruitful collaborations and partnerships across continents and cultures for years to come.
Much of your music is guided by concepts of justice and peace. Why are these important to you?
I recognize the privilege of having a platform to express my views freely (not to mention a supportive fan base who listens to them). I, therefore, try to approach my work with a certain sense of responsibility. So many corners of this Earth are in desperate need of peace through justice: from my homeland of Syria to my hometown of Los Angeles. It's only right that I speak on these issues as often, and as honestly, as I can.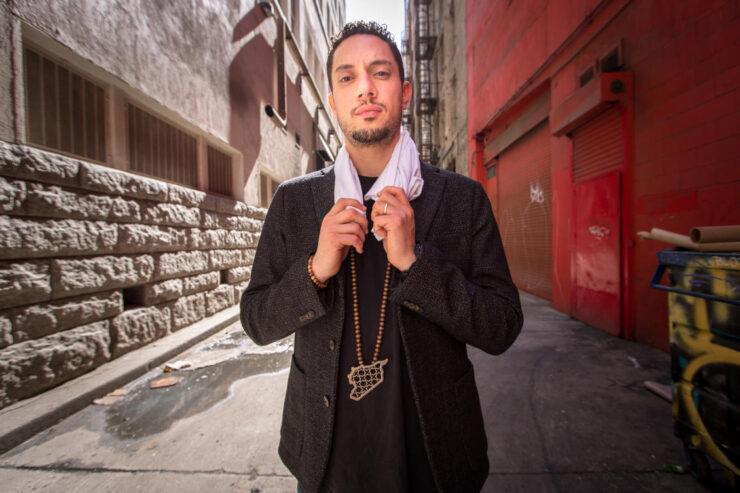 Last year you went on a tour, performing at several benefit events for various causes. What were some memorable places you performed in, and why?
I am so grateful to be given the opportunity to perform around the world, in support of initiatives that make a genuine difference in people's lives. A quick scroll through my Instagram feed can give readers a good sense of how often I am on the road, and how diverse the performance settings can be. From large music festivals in Europe to intimate gatherings at a local youth group in Southern California, each stage is unique and gratifying in its own way.
One example worth highlighting was a special series of events I participated in earlier this year at the world-renowned Berklee College of Music in Boston. I guest-lectured in over half a dozen classrooms ranging from music production to the Israeli-Palestinian conflict and got to perform and record music alongside some extremely talented young people. The following performance of my latest song about the Syrian conflict entitled 'Crying Shame' was actually shot during one of these classroom visits in Berklee.
Will this be your first time in Malaysia? Are you planning some performances in the region soon?
Yes, it will be my first time in Malaysia and my first time visiting a predominately Muslim country that is not part of the Arab world. It's something I really look forward to experiencing. I hear nothing but great things from my friends and family who have visited Malaysia in the past.
I will also be performing and lecturing at the University of Sydney the week prior, so hopefully, this means I can explore more of this part of the world in the years to come, insha'Allah.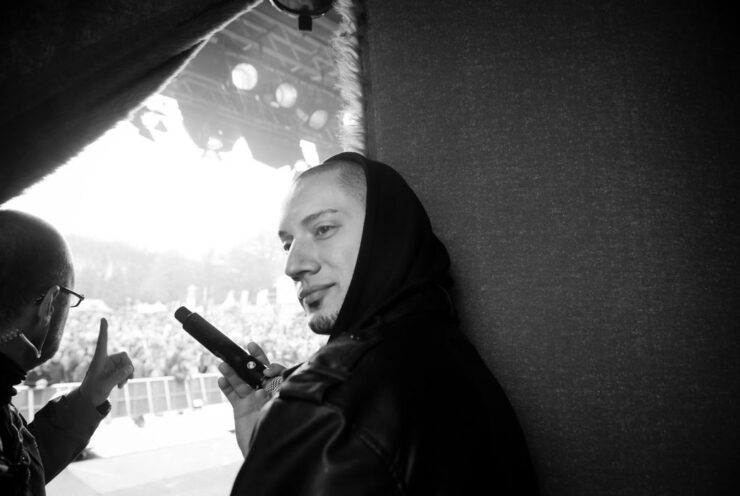 How do you think the recent revolutions in the Middle East and North Africa have impacted how second generation immigrants like yourself perceive their identity?
The initial phase of these revolutions was full of hope and optimism and offered many of us young immigrants an opportunity to show our solidarity with extended families overseas as they struggled for their freedom and dignity. As the years have gone by, and the political and economic situation in most of the region has taken a sharp turn for the worse, many young people have become disillusioned (and the fatalism of our parents' generation with respect to the region's politics has started to make more sense).
That being said, I feel that change doesn't happen overnight and apathy is not an option. We must continue to push for equality and the preservation of human rights for all peoples: both in the Arab world and at home in the United States by supporting initiatives like the #BlackLivesMatter movement. Anything less would be disingenuous.
Catch Omar Offendum at MOCAfest
Tuesday, 3 November 2015
4.30 pm 'A Quest for Identity: Building Cultural Capital' Panel discussion
Wednesday, 4 November 2015
3.00pm 'Illuminated Words' Soundscape Series Performance
4.30pm MOCA Translations 6.0
7.00pm MOCAfest Soundscape concert
Keep up with Omar's musical projects and performances on Facebook, Twitter or Instagram
Keen to find out more about the World Islamic Economic Forum FoundationMOCAfest? Follow them on Facebook, Twitter, Tumblr, Instagram and YouTube for the latest and coolest updates, or you can click on the banner below to jump straight to their Facebook page.