By Simon Martelli
BOUYA OMAR, April 9, 2014 (AFP) – A thin mist hangs in the air as a handful of troubled souls wander aimlessly around the Bouya Omar mausoleum in central Morocco, the occasional chilling cry rising from behind its walls.
These are Morocco's "possessed" – from violent schizophrenics to hard drug users – who are believed to be tormented by evil spirits and whose relatives bring them here to await deliverance. But many are left wondering exactly what goes on inside the sanctuary of the 16th-century Moroccan saint, situated in a small town named after him on the plains east of Marrakesh.
Bouya Omar's followers claim the mentally ill are healed by the saint's supernatural powers, but rights groups allege gross mistreatment of those taken there, with one former inmate describing months of "hell".
Activists say hundreds of people have been kept in chains here, sometimes starved and beaten, making the place a byword for cruelty and highlighting the stigma attached to mental illness in Morocco. Their numbers cannot be verified and officials are reluctant to speak about what they say is a "sensitive subject".
Mohammed, a former drug addict from Tangiers, is adamant that he was subjected to brutal treatment seven years ago. Taken to Bouya Omar by his brother in 2006 to be cured of his "demon", he says he was shackled and beaten repeatedly, given barely enough food to survive and robbed of the little money he had.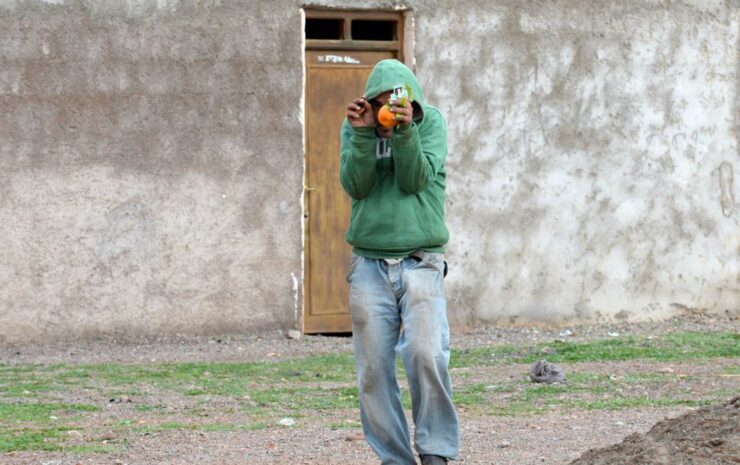 "I lived in hell for a year," Mohammed told AFP, adding that the experience had left him partially blind in one eye. He says his brother eventually returned and "saved" him.
Damning reports about mistreatment, including one presented by a human rights organization to the UN group on arbitrary detention visiting Morocco in December, prompted the health minister to announce that he would close Bouya Omar immediately – if only he could. "I'm going to do everything I can to get this center closed. Unfortunately, the decision is not for the ministry of health," Hossein El Ouardi said in January.
The issue touches a sensitive nerve running through Moroccan society. Popular beliefs abound in the Muslim country, about good and bad genies (jnun) capable of affecting one's daily life, and the power over them of marabouts, holy men like Bouya Omar, whose ubiquitous white tombs are credited with the same supernatural forces.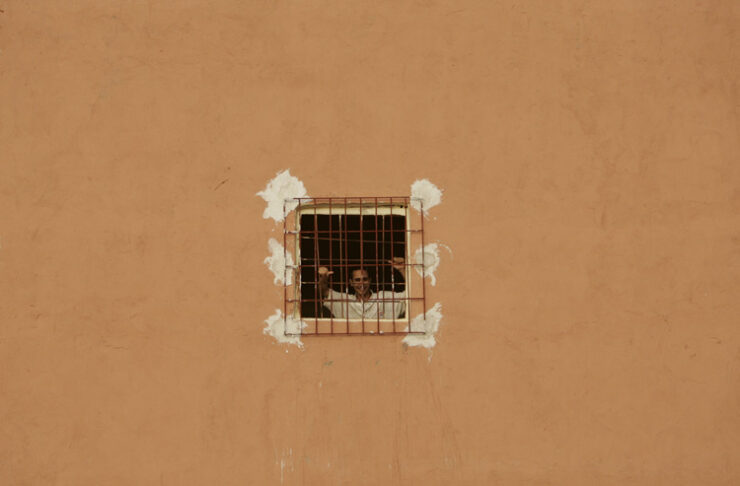 Tradition
Over the past decade, sociologists say, King Mohammed VI has encouraged such popular Islamic beliefs, commonly linked in Morocco to the world of healing, partly as a way of countering extremist ideology. Despite the human rights violations now associated with it, the cult of Bouya Omar falls squarely within this tradition.
The saint's modern-day followers, who embody his authority and profit handsomely from the money paid for healing, mediate between the "patients" and the jnun believed to have possessed them, in rituals focused around the tomb and aimed at casting out the evil spirits.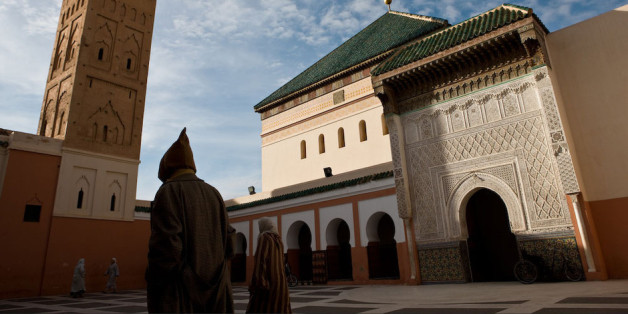 "The health minister cannot close Bouya Omar because it serves a political purpose and exists for other social and cultural reasons that are deeply rooted in Moroccan society," says author and academic Zakaria Rhani.
Promoting the culture of sainthood also strengthens the king's legitimacy, which is itself based on the mythology of sainthood and inherited religious authority, Zakaria says, referring to the monarch's claim to be descended from the Muslim Prophet Mohammed.
A source at the ministry of religious affairs admitted Bouya Omar is a "very complex and sensitive subject". "The patient is imprisoned in a way to protect him, and to restrain this force, which is a kind of blind force, to exorcise the spirit," he said "We leave people there because we can't look after them. But it's a traditional system and it has to change."
The difficulty of properly looking after the patients, by getting them treatment at psychiatric facilities run by qualified personnel, stems from the backward state of Morocco's mental health sector after decades of neglect, medical experts say.
Jallal Toufiq, head doctor at the Arrazi mental hospital in Rabat's twin city Sale, says there are only 400 psychiatrists in a country of 33 million people, while some of the psychiatric institutions are in a "very advanced state of disrepair".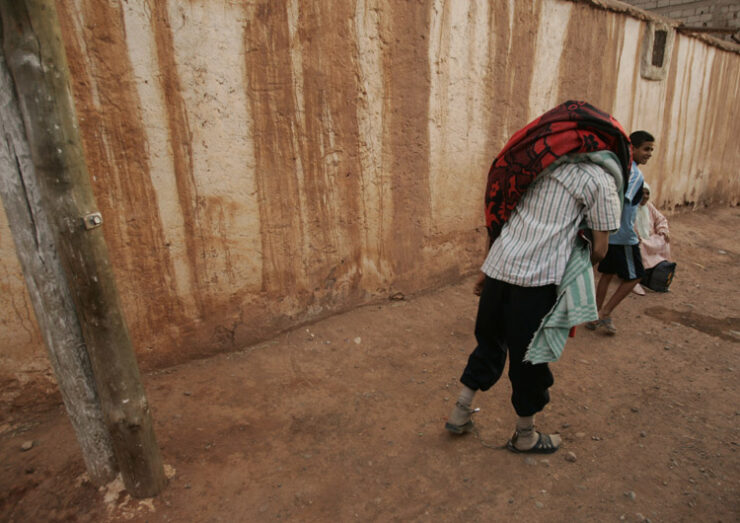 The US-trained doctor describes the practices at Bouya Omar as a "crime against humanity", lamenting the "extremely negative attitude towards mental illness" in Morocco, which he mainly attributes to poor education.
"The level of awareness in the general population is so low that a lot of people tend to interpret their syndromes, their delusions and anxieties, as a curse, as something that has nothing to do with medicine. So they seek healings in marabouts, and the problem is that they come to see us long after, when they're in bad shape."
Mohammed Oubouli, an activist with the Moroccan Association of Human Rights in Attaouia, a town near Bouya Omar, has campaigned for years to get what he calls "Morocco's Guantanamo" closed. "We're not against what the people believe; they can believe what they like. What bothers us is the suffering of those brought here."