This detailed parent guide will help you understand why people buy organic formulas. You'll learn why it's worth paying attention to products like this, what ingredients to avoid in store-bought baby formulas, and why it's important for the environment.
Organic Baby Products Definition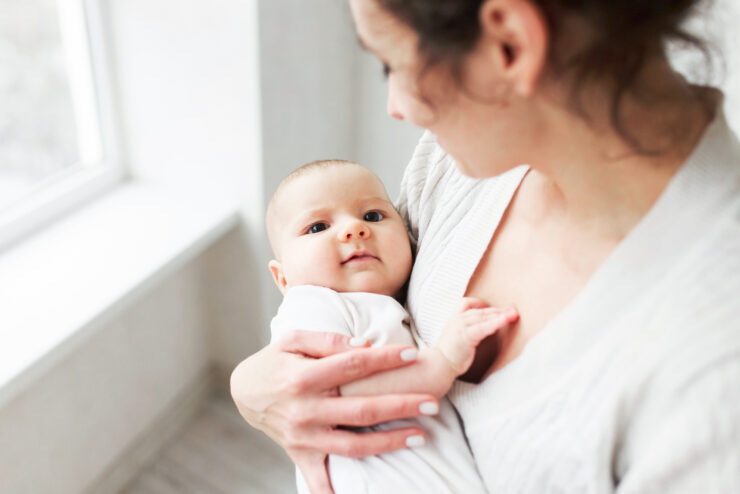 Organic baby formula is made from almost 100% organic ingredients. This is impressive because it means that all the ingredients in the formula have to meet strict government standards like:
No GMOs
No growth hormones or artificial steroids
No antibiotics
No artificial colors or flavors
Animals that provide the ingredients are fed only healthy food
No preservatives are used (which is why the product doesn't last for years)
No pesticides are used in growing the ingredients, so they aren't in the organic formula either.
If you live in the European Union, you're in luck. Your rights are even better protected, and these additional requirements apply:
No syrup or solid sugar
One-third of all calories must come from lactose, not something else
No synthetic nutrients.
Isn't that wonderful? All of this is already a great reason to pay attention to this product, but we're not done yet.
People Buy Organic Formula as a Tribute to Health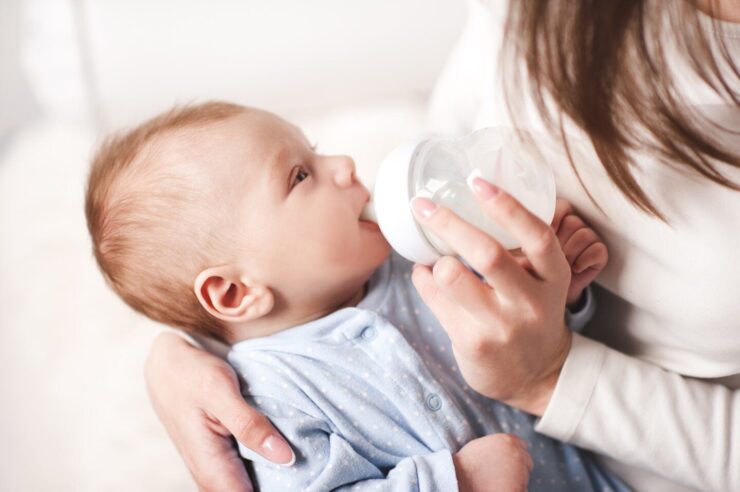 Healthy eating is important for a child (as long as you use a truly healthy diet and not a marketing gimmick). Every parent knows this and tries to find the best conditions for growth. Let's take a look together at the large number of additional benefits you get from eating said foods (though we'll go back to the fact that an organic product is one whose food is made up of 90% natural ingredients).
No allergens
Allergens are dangerous for a child (especially at the beginning of his or her life, when a child can develop unwanted allergies because of food). A large number of supermarket foods contain such elements, making them undesirable. This manifests itself in a large number of problems:
Shortness of breath in a child.
Digestive problems.
Problems with nervous activity.
Scientists do not advise giving your child food that is simply filled with such harmful substances. Which ones exactly? Let's look at them in more detail:
Heavy metals that can cause developmental delays.
Pesticides that can lead to cancer and neurological disorders.
Microplastics that can result in immune system problems.
Melamine is linked to kidney damage.
Artificial sweeteners that can also cause cancer, weight gain, and nervous system issues.
We don't even know how the vegetables in such products were collected. This is terrible because most parents buy cheap food and not organic food for their children. This leads to terrible consequences that we would like to avoid. All these consequences appear in the long term, which is also not desirable for a healthy and conscientious parent.
No health-destroying additives for the baby
Have you heard that good food spoils over time? And by time, we don't mean a couple of years, but literally a week or a few days. Look at naturally grown foods like good tomatoes. Will they keep in your refrigerator for a year? Hardly. The same goes for good natural products.
The thing is that natural food is not preserved with harmful chemicals. Unfortunately, stores simply do not want to lose their profits, and production forces stuff all factory products with such chemicals. This is sad because it goes directly into the child's body and has negative consequences for his body.
If you see that some food can last a year, then you can safely throw it away. This is not healthy food in most cases. People buy organic formula precisely because it does not harm the child's body in any way, even in the long term.
Traditional practices
Let's take a look at one of the unexpected benefits if you buy organic formula. In this way, you're helping nature and building a good foundation for a sustainable future. As we've already mentioned, organic formula is made using only natural methods. This helps you buy organic formulas and contribute to global ecology in a positive way.
No negative impact on fauna
We feel really sad when factories harm entire animal species just to make their unhealthy products for children. They keep testing their chemicals on these animals to make sure the impact on your child isn't short-term, and you can't complain about it in court.
This doesn't happen with natural products. If you decide to buy organic formula, you're not only preserving nature but also the lives of animals that are used for testing the production formulas you can find in supermarkets at a cheap price.
The environment will thank you
We think you've heard about global warming. Factories that produce cheap, harmful baby food contribute significantly to it because of the emissions they release into the atmosphere. On the other hand, the production of organic products doesn't harm the environment; it actually supports it by using sustainable farming practices that enrich the soil and allow for healthier crops each time. You should buy organic formulas to support the environment worldwide and make your child healthier.
Buy Organic Formula: Give Your Child a Healthy Future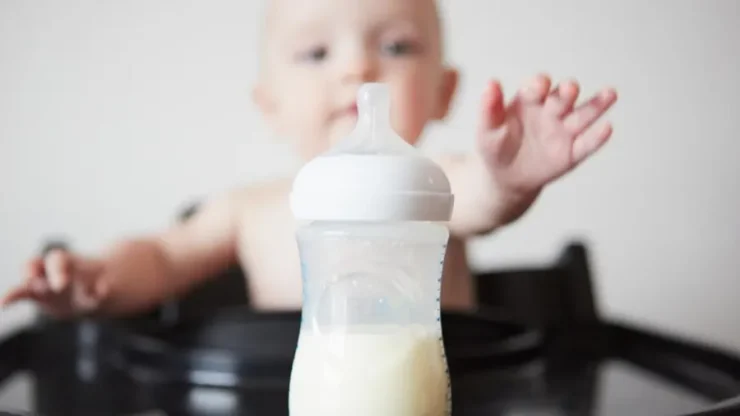 As you can see, healthy eating is the key to a healthy body. If you do not handle this with due care, the results of this action may be significantly unpredictable. That is why you can focus your attention on organic products, which have now become so popular that production is expanding no worse than industrial, cheap, and harmful analogues.
You should approach the decision about your child's food wisely. Choosing to buy organic formula is a perfect choice in every way. You're not only ensuring a healthy future for your child but also supporting our planet and the environment, which means a healthy future for all children at once.
Your child will thank you very much in the future when he does not have any health problems, which, as we said above, arise due to cheap food.