Choosing a meaningful gift for your significant other on an anniversary can be quite a challenge. Anniversary gifts should celebrate the bond between partners and remind them of their commitment to one another.
Rather than buying something generic, it's important to consider your partner's interests and preferences in order to give them something they will truly cherish.
When it comes to finding the perfect gift, there are some things you can do to make sure your present is memorable and heartfelt.
Understanding Your Partner's Interests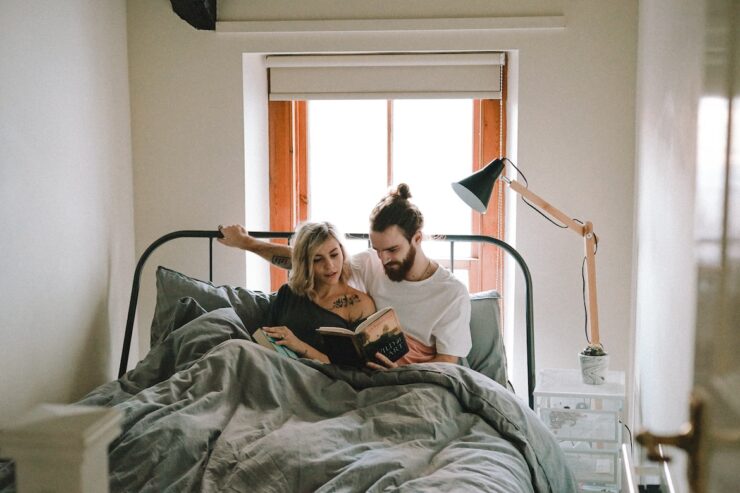 One of the most important steps when selecting an anniversary gift for your partner is understanding what interests them. If your partner is a creative type, you may consider gifts like arts and crafts supplies or tickets for gallery openings or theater performances. If they have a passion for fitness, fitness trackers and workout gear may be the way to go.
No matter what their interests are, thinking about what would make them happiest will help you find the perfect anniversary gift.
You can also look at how they normally express themselves on special occasions — their hobbies, style preferences, and even their favorite quotes can give you some insight into the kind of present that'll really wow them. For example, if they enjoy going to wineries, why not gift them with a wine tour or perhaps a special bottle of their favorite beverage?
If the present is for your pregnant wife, Non-Alcoholic Gifts are a must. Or if they're into fashion and always appear well-dressed, a new addition to their wardrobe could prove to be a great gesture!
Budget Considerations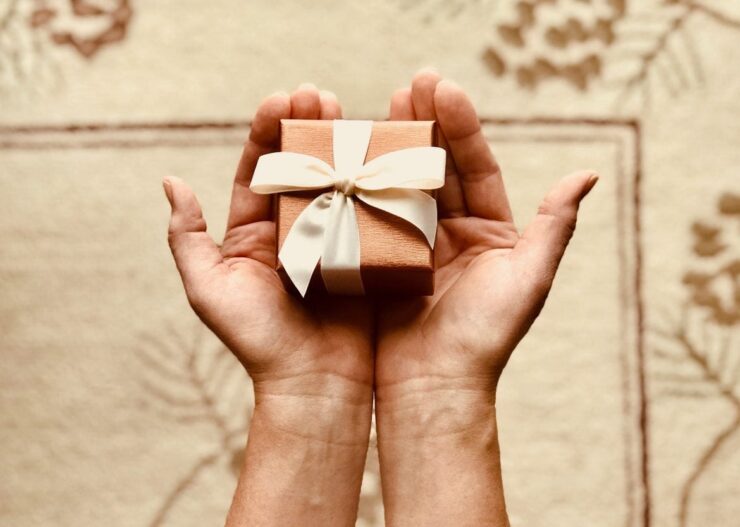 To start, consider your current level of savings and decide whether there is enough available for you to work with. It's also good to talk things over with your partner, as they may have some insight into how much they expect or appreciate spending on the occasion.
Another factor to consider is how frequently you give each other gifts, and the variety of gifts that comforts both of you. It may be more meaningful to find one special gift that celebrates both of your love if you are not used to giving regular presents, or it might be helpful if you choose smaller items combined together to express smaller individual symbols such as photos or letters representing memories together.
By thinking through these aspects beforehand, you can avoid going over budget while still charming your partner!
Ideas for Traditional Anniversary Gifts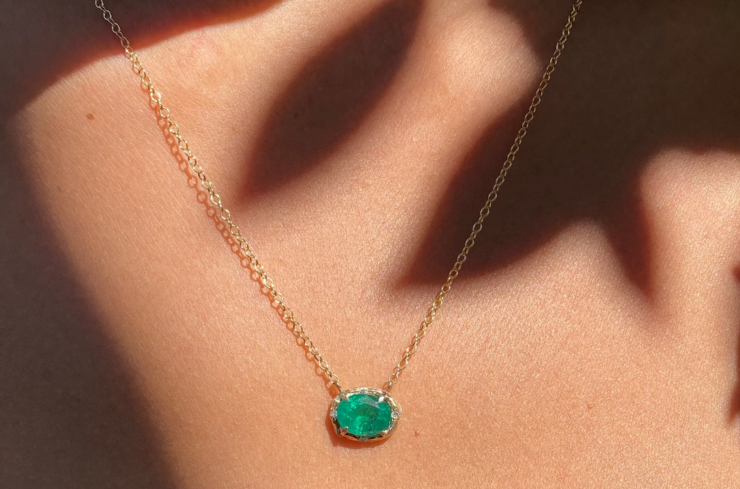 Traditional gifts for certain anniversaries often include items such as paper for the first anniversary, cotton for the second anniversary, and leather for the third anniversary. You may also wish to incorporate a crystal or precious stone if an option is available within your budget.
For example, a sapphire necklace could symbolize 45 years of marriage while an emerald bracelet commemorates 55 years of marriage. Here are some other ideas:
Paper: Gift certificates to experiences such as shows, cooking classes, or spa days; artwork; books; custom-designed stationery; a magazine subscription.
Cotton: A cozy basket filled with cozies, bathrobes, and nightclothes; practical household items like towels, kitchenware, and linens; clothing items such as hoodies and lounge pants.
Leather: Custom-made wallets or luggage tags; leather journals or picture frames; belts in supple materials like alligator skin or ostrich hide.
Crystal/Precious Stone: Jewelry pieces such as earrings, bracelets, and necklaces made from diamonds, sapphires, or emeralds, or quality watches featuring crystals on the face.
Creative and Unconventional Ideas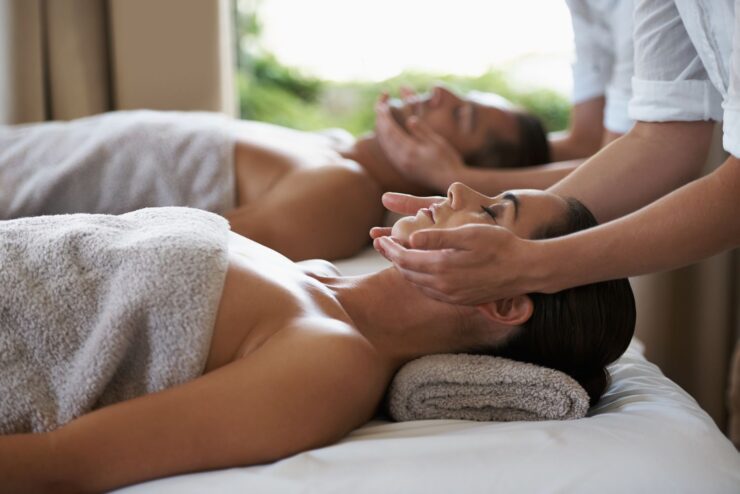 If you want to give your beloved something different than the usual flowers and chocolates, consider giving them an unconventional gift. Many people find joy and also appreciate unique gifts that stand out from the rest. A creative and thoughtful gift will make your significant other feel special and appreciated, so be sure to research an idea that fits their personality. Here are a few suggestions for unconventional anniversary presents:
A massage session or spa day: Let your partner unwind with a relaxing massage or spa getaway. This is a great way to show them how much you care about their well-being. Consider adding some luxurious bath products or candles to enhance the experience!
A piece of art: Presenting an original artwork on your partner's anniversary is a meaningful way to commemorate the years spent together as it will be one of a kind. It doesn't have to be expensive – it could be framed sketches or photographs, or even a painting made by you! Personalized gifts are always memorable and can remind them how deeply you care about each other every time they look at it.
Customized perfume: Gift your partner perfume specially designed for them, allowing them to create an individual scent that reflects their personality through special ingredients that they like most. This special scent can become the signature fragrance that they will wear proudly, just like they would wear your love on their sleeve!
Making the Gift Even More Special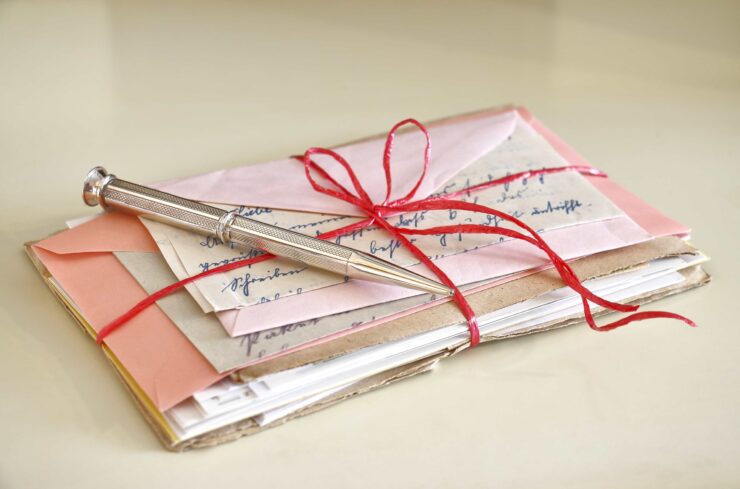 Making the gift even more special is about personalizing it and making it meaningful for your partner. Here are a few tips to make a perfect anniversary gift that your partner will love:
Add a personal note or love letter: Write down why you appreciate your partner and express your love. You can even add a few funny memories that you have spent together.
Make the gift extra special with a handmade card: You can design your own card to show off your creativity or purchase one with a romantic message.
Choose something unique and thoughtful: A personalized item such as jewelry or clothing that means something to them can be an unforgettable anniversary present. If you are crafty, consider making them something yourself, like pottery or woodworking.
Plan an activity for the two of you on the day of the anniversary: This could be an outdoor picnic, a special outing or just staying in with breakfast in bed for two! This can add an extra layer to the occasion that will make it even more memorable.
Final Thoughts
Take time to personalize your gift and make sure that it is meaningful for both of you. Even if you opt for something small to go along with a larger item, consider putting in special touches or personal messages to show that you have truly put thought and effort into selecting their gift.
No matter what it is, a meaningful present is sure to be appreciated on this special day!