We really love that gal Reef Zein, we really do. Exploding with so much suave, color and character, this is one fashionista you will surely fall in love with.
Do yourself a favor, please follow Reef Zein on any of the links below.
Instagram HERE 
Look Book HERE 
Blog HERE 
Website HERE 
When Reef made peace with herself after struggling with the hijab for almost five years of her teenage life, she realized that the hijab was the strength that she'd been looking for.
This Lebanese girl residing in the UK told Aquila Style that when she started blogging in mid-January last year, it signified a new beginning for her, a beginning where she's no longer a girl who lacks confidence and is resentful of life. Her Instagram page aims to inspire young hijabi girls facing similar obstacles like Reef once had.
With deep admiration for the styles of turban queen Ascia Al-Faraj, Reef is now undertaking fashion design courses and aspires to become a designer one day. Through her designs, she discovers the beauty of capturing inspiration from her surroundings. Her fascination for Islamic Arabian culture was piqued by its rich and diverse aesthetics.
Admitting that lately she's drawn more to simple outfits such as an oversized loose shirt with jeans and accessories, Reef explains further that her style tends to change with time; she realizes her personal style preference is multi-faceted.
RELATED: Style spied: Reef triumphs over confidence issues 
About Reef Zein: Embrace your differences, make them your strengths.
This is what I've been telling myself every day now since 2012. We all have this differentiating factor. This one thing that makes us different from the people surrounding us. But why is that perceived as a bad thing, why can't we all acknowledge the fact that differences are what make this world functional, they're what make it exciting!
My difference was my veil and for the longest time, I perceived it as an obstacle, as a hindrance to the lifestyle I had desired. A turning point in my life was when I started viewing my situation in a new light. It was when I embraced my veil, embraced my differentiating factor, and viewed it as a tool.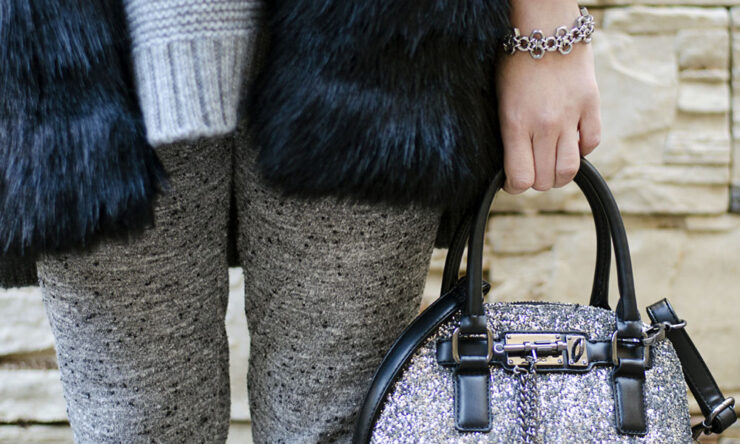 Ever since then I've started my own Instagram page (@reefzn) to showcase my personal style and to prove that modesty and fashion are not mutually exclusive. This blog is an extension of my Instagram as well as a two-way communication channel allowing me to share my story and learn yours.
I'm Reef Zein, this is my visual story, and I want to inspire you to embrace your differences and make th­em your strengths because when you do just that you will never lose your identity, your uniqueness and you WILL leave your mark.