This fashion practitioner challenges prejudices and builds bridges, all while celebrating her signature hijab style. By Katharina Pfannkuch.
With her signature turban style, Zeynep is one of the pioneers of the Islamic fashion landscape in Germany. In terms of modern Islamic fashion, Germany is not as far developed as the UK or the Netherlands, despite a huge market of young women who are tired of looking for appropriate clothes or who do their shopping elsewhere like Turkey, for example.
Living in Hamburg, one of the fashion hotspots of Germany, and working in the field of textile technique and management, fashion is part of her daily life. Though she wears a turban every day, she does not identify with the term turbanista. "It would reduce me to a woman who wears a turban. But I am much more."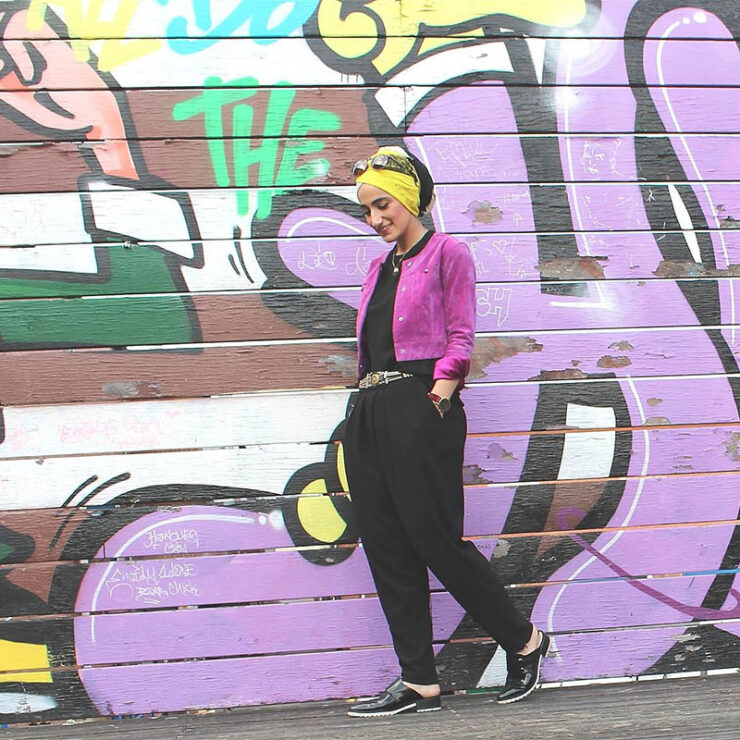 "Fashion allows me to express my personality and my daily mood," said the charismatic 30-year-old. An important part of her personality is her faith. Zeynep loves to combine different styles – always according to Islamic guidelines and always with an individual note. Be it in the office or in her private life, her outfits give off a rock 'n roll attitude, even if simple. She combines T-shirts and jackets with unique accessories, and she loves extraordinary shoes.
Her social environment and fashion blogs are a more important source of inspiration than other designers. Zeynep appreciates that the growing Islamic fashion industry makes it easier to create a modern yet halal look. "Of course it is great if you don't have to check three times if a skirt is not see-through".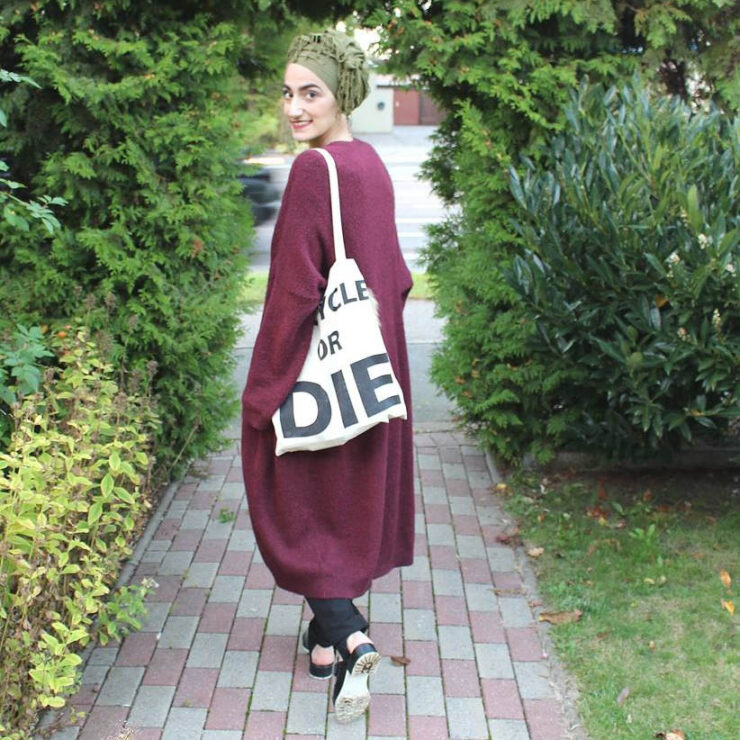 Very often, German non-Muslims are surprised by her look and ask her many questions. "I like this kind of curiosity because it opens a door to get to know each other better," she said. In Germany, prejudices about veiled women as belonging to a suppressed and homogenous group are still very common. As a successful and open-minded woman, Zeynep does not fit into this picture.
Though she faced problems related to her hijab at the beginning of her professional life, she does not think that the hijab prevents women from having a career in Germany. Today, Zeynep works in a large German company. She is the first hijabi woman working there, and her experiences are very positive.
But she also experiences what many other young Muslim women who create their own hijab style do as well. From time to time, there are comments on her Instagram account that criticize her outfits for being "not Islamic enough" or not being "real hijab". Usually, she ignores this kind of comments. "I know the rules of my religion", she said confidently.
Check out her blog or YouTube channel, or follow her on Instagram @happyzeyno