(ZURICH-AFP) – Ivory Coast midfield dynamo Yaya Touré and French striker Karim Benzema are in the running for the prestigious World Footballer of the Year award.
Touré is a practicing Muslim, once turning down the traditional Man-of-the-Match champagne after a league game against Newcastle United in keeping with his religious beliefs. After this, the Premier League introduced a rose water and pomegranate drink as an alternative prize for Muslim players.
Benzema was born in the city of Lyon, France to French nationals of Algerian descent. As a practicing Muslim, he observes fasting during the Islamic holy month of Ramadan. His grandfather, Da Lakehal Benzema, lived in the village of Tighzert, located in the northern town of Beni Djellil in Algeria before migrating to Lyon, where he eventually settled in the 1950s.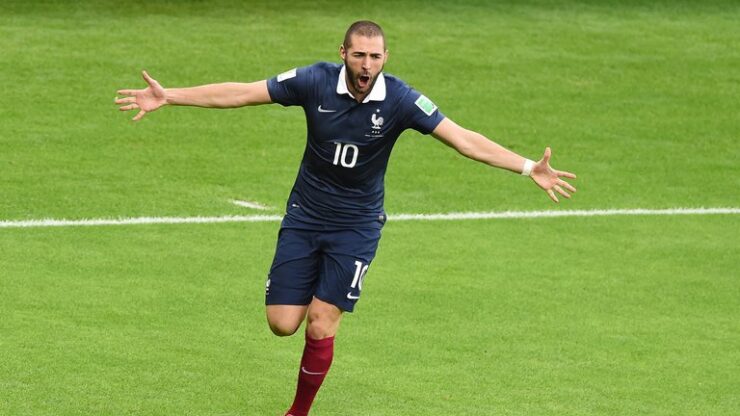 Holder Cristiano Ronaldo faces competition from six German World Cup winners in the 23 nominees for the Ballon d'Or world footballer of the year announced Tuesday.
Spain's La Liga dominated the FIFA list with 10 players including Ronaldo's Real Madrid teammates Gareth Bale of Wales and Colombia's James Rodriguez, but there was no room for new Barcelona signing Luis Suarez.
The Catalans did provide Neymar of Brazil, Andres Iniesta of Spain and Argentines Lionel Messi and Javier Mascherano, though.
Messi has won the award four times, while Ronaldo will be looking for his third title.
Despite a spectacular season at Liverpool in which he was named Premier League player of the year, earning his move to Barca, Suarez of Uruguay has seemingly paid dearly for his four-month biting ban from the World Cup.
Behind the dominant La Liga — which provided the two Champions League finalists in May — German Bundesliga accounts for six of the players while five ply their trade in England — although three of those were playing in Spain until May.
The only two players on the list not playing in one of three major leagues are Sweden's Zlatan Ibrahimovic, at France's Paris Saint-Germain, and Frenchman Paul Pogba, who plays for Juventus in Italy.
The list is striking for the absence of any English player or coach. It is the second year in a row that no English player has made the list.
Germany's World Cup winning coach Joachim Loew and Real's Italian coach Carlo Ancelotti, who guided the side to the 'decima' Champions League title in May, lead the 10-man coaches' list.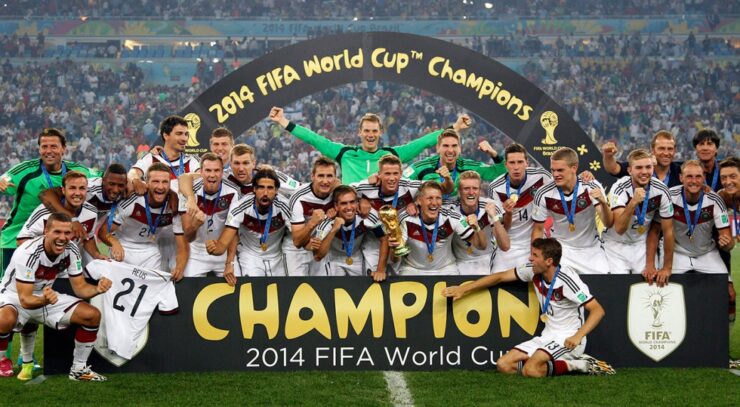 The list will be reduced to three names on December 1 before the winners are revealed in an award ceremony in Zurich on January 12.
National team coaches and captains, as well as a media panel selected by France Football magazine, vote for the winners.
The will also be awards for best goal of the year, a fair play award and the naming of the World XI of the year.
Last year, Ronaldo ended Messi's four-year hold on the award while German Juup Heynckes took the coach award after leading Bayern Munich to a treble of Champions League, Bundesliga and German Cup.
Ballon d'Or world player of the year nominations
Gareth Bale (Wales), Karim Benzema (France), Diego Costa (Spain), Thibaut Courtois (Belgium), Cristiano Ronaldo (Portugal), Angel Di Maria (Argentina), Mario Goetze (Germany), Eden Hazard (Belgium), Zlatan Ibrahimovic (Sweden), Andres Iniesta (Spain), Toni Kroos (Germany), Philipp Lahm (Germany), Javier Mascherano (Argentina), Lionel Messi (Argentina), Thomas Mueller (Germany), Manuel Neuer (Germany), Neymar (Brazil), Paul Pogba (France), Sergio Ramos (Spain), Arjen Robben (Netherlands), James Rodriguez (Colombia), Bastian Schweinsteiger (Germany), Yaya Toure (Ivory Coast).
FIFA world coach of the year nominations
Carlo Ancelotti (Italy/Real Madrid), Antonio Conte (Italy/Juventus FC/Italy national team), Pep Guardiola (Spain/FC Bayern Munich), Jurgen Klinsmann (Germany/ USA national team), Joachim Loew (Germany/Germany national team), Jose Mourinho (Portugal/Chelsea), Manuel Pellegrini (Chile/Manchester City), Alejandro Sabella (Argentina/Argentina national team), Diego Simeone (Argentina/Atletico Madrid), Louis van Gaal (Netherlands/Netherlands national team/Manchester United).