Lingerie is the most intimate thing for a woman and that's why it should be the best in every means possible. Wearing the right lingerie not only provides comfort but also lets you feel good inside. Well-fitted lingerie can set the tone of the day for every woman. For women, it is very important to feel good because they do a tremendous amount of work every day and they deserve to feel comfy inside. Lingerie is not just innerwear but it can make a woman feel pulled-together.
So many women think "why to bother about lingerie when nobody sees it but me?" There are also quite a few women who think "I don't have the curves of Victoria's Secret model then why would I want lingerie?" Well, lingerie isn't just about who sees it but it's about claiming who you are? It's the very existence of women because what women think about themselves extends into how the world sees them. If you still not convinced with the statement then just think of yourself wearing a cotton granny panty and a worn-out bra. Well, it isn't the best you can think about yourself. Now imagine yourself in a women's lingerie or a bralette or a HauteFlair babydoll, you will certainly feel MUCH better.
Well, this is what we are talking about here. This is one of the reasons why the market of lingerie has grown huge over the past few years. Besides this, women too have become bold and don't leave a chance to show what they got. Lingerie manufacturers also keep the same intent and try their best to design the best and comfortable lingerie. Some of the trendy  women lingerie available online on website as well as local stores which lets you flaunt your bust and curves and show your feminine side are as follows: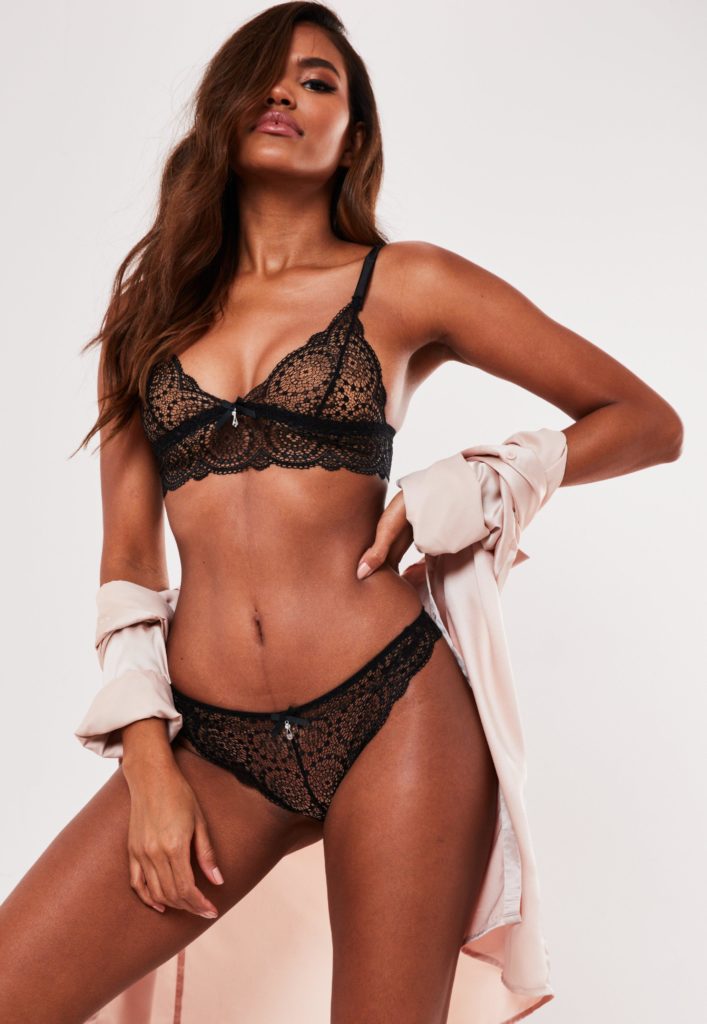 ● Commando All Night Pretty Sheer Thigh Highs
● Bracli London Pearl Thong Lace Bodysuit
● Three Piece Bra Panty Garter Sets
● Mapale Low Rise Lace Cage Panty
● Shirley of Hollywood Jani Sheer Lace Open Cup Babydoll Lingerie
● DreamGirl Naughty Open Back Cage Panty and Bralette Set
● Cosabella Peony Sheer Mesh Beautiful Babydoll Lingerie
● Mapale Adorable Lace Bralette Lingerie Set With Choker
● Shirley of Hollywood Patent Leather Awesome Shelf Bra & Panty Set
● Bracli London Pearl Thong Panty
● Mapale Strappy Lace Bralette and Thong Panty Set
● Shirley of Hollywood Kati Lovable Stretch Lace & Mesh Shelf Cup Bustier
● iCollection Longline Garter Belt Bra Set
● Bracli London Harness Cage Bra
● iCollection Stretch Lace Teddy Bustier
● Hanky Panky Front Thong Lace Bodysuit Crotchless Teddy Lingerie
● Bracli London High Waist Brief Pearl Thong
Now coming to the point of why every woman should invest in a pair of lingerie. Here are the reasons:
Perfect fit for raising the temperature inside your bedroom: Well you cannot stop yourself from relating a perfect pair of beautiful lingerie with your bedroom fun. Not only newly married women can take advantage of the lingerie but women who want to experiment and refresh their intimate life can find lingerie the best product. A pair of lingerie is perfect to oomph up the temperature in the room as well as bring freshness into the couple relationship. It's indeed the prime objective of lingerie to make couple enjoy their relationship and make the women feel hot about herself.
It makes women more confident and affects the self-esteem: Though lingerie is intimate wear and nobody else sees it except on certain occasions like on a beach day or in the bedroom but it is a well-known fact that lingerie that comfy and fits well makes women more confident from inside. When women feel confident inside they feel more self-esteemed. It is often the case that women who choose more variety of colors and styles tend to stay happier than women with simple lingerie pairs.
Perfect Fitting bra makes other clothing fit better: Just like shapewear does to your lower body a perfect sized bra makes your upper clothing fits well. A push-up bra lifts your busts and makes them feel more visible. Most women say that when they feel they are looking good they are more confident and have a good mood. Beautiful pair of bra and panty can raise the style quotient of women and help them wear the right outfits which fit perfectly.
Let you show the power of femininity: The world thinks differently of women and for women, her femininity must be on top priority. When she feels good inside and knows that in the masculine world out there she has to keep her femininity intact there is nothing better than wearing the most intimate lingerie. When women feel feminine they tend to feel and the magnetic feminine power fills her up.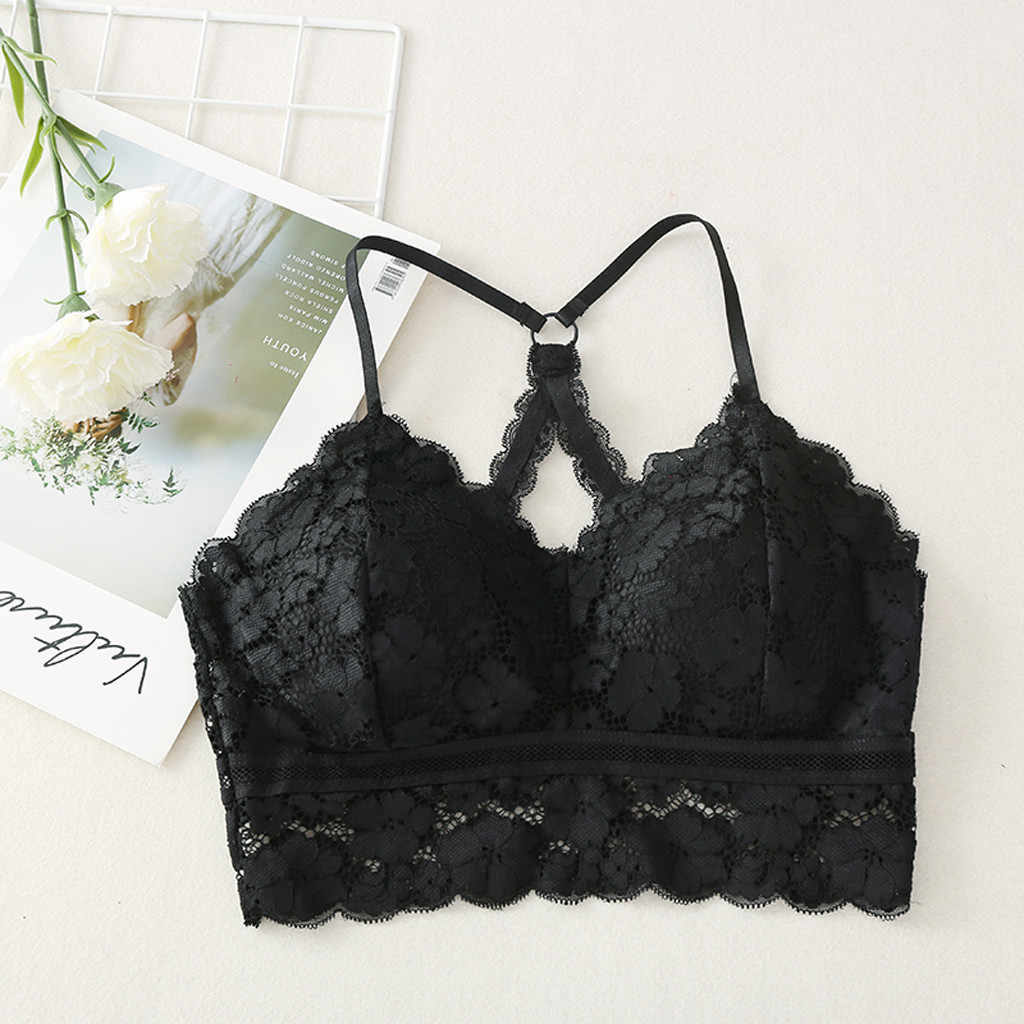 Wearing lingerie isn't about just showing your assets but it is much more than that. Most women who try a different variety and sets of lingerie tend to be more balanced and conscious. This is one of the reasons it is always advised that a woman should keep experimenting with her lingerie. Keeping the colors simple is a good way to look elegant yet hot. Lingerie should be a perfect fit and shouldn't look loose. This can spoil the overall look and hide the assets. Wearing lingerie also means that you should avoid wearing anything complicated to take off. After all, lingerie is all about quick untie, unbuckle or unzip.
So lingerie isn't just about looking hot or stylish but there are so many reasons to gift yourself the best lingerie. Though it is not visible it can boost the overall confidence of a woman and make her feel the femininity power. There are ample of reasons that you must buy lingerie without thinking that your age would not allow it. Don't analyze lingerie on age parameters but think of it as an attire you would love to wear and feel hot inside.