Every woman is pretty in her ways but with the fast-paced life, there is no time for women to keep herself fit. But the glam-sham of the social circles demands one to be very fit and look the best. But not all women are of the same size and shape and this sometimes creates the problem. Body shaming is one aspect most women are concerned about. Not all women are fitness freak and take the time out to work-out and maintain a lean and fit body. Because of this, a woman with some belly fat or excessive thigh fat or fat on hips finds it hard to fit into their favorite dresses.
We all know how women of all age groups and sizes love to wear their favorite clothes. But the fact is, clothes look good when they fit on the body perfectly and provide the feminine silhouette. This is one of the reasons why women's innerwear brands HauteFlair have come up with women's shapewear to help them fit in smaller sizes and look the best. Women shapewear saves women with excessive fat on the lower abdomen area to get that hourglass shape. It has been seen that women find shapewear an ideal choice because without going under the knife they can fit in smaller size clothes and look stunningly beautiful.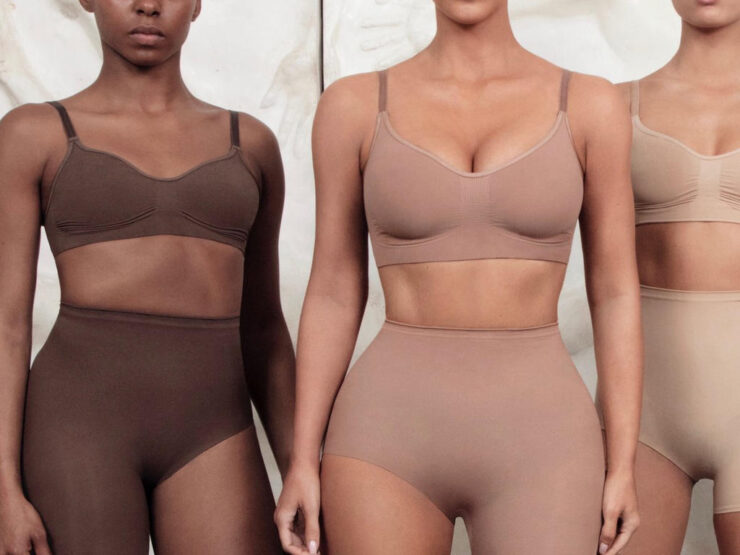 Today, there is a wide variety of shapewear available on both online websites and offline stores. The most in-demand shapewear are as follows:
● Backless Strapless Thong Bodysuit Shapewear
● Tummy Control High Waist shaping thong
● Hidden Curves High Waist Thong Shapewear
● Lower Tummy Control Shapewear Shaping Shortie
● High waisted Tummy Control Shapewear Boyshorts
● Chic Vibes Mid Waist Brief Shapewear
● Thigh Compression High Waist Shapewear
● Leonisa Strapless Tummy Trimmer
● Slimming Body Shaper Short With Booty Lifter
Shapewear is truly a savior for those women who want to look good despite having excessive fat in the abdominal. There are tons of benefits of wearing shapewear and we will discuss a few of them here. So let's go straight to the benefits of wearing shapewear:
Appearance: As said above women of all shapes and sizes can wear shapewear. It is ideal for every women and woman of all sizes can find suitable shapewear for her needs. The prime objective behind making women shapewear was to provide those women a chance to look good who are not in the best of body shape. Shapewear improves the overall appearance of a woman by aligning her bust, hips, waist, and thighs in proper proportions so that when she wears a dress over it, she looks fit and in shape. Shapewear let the women of all shape and size to not just wear their daily outfits but even the dress on special occasions.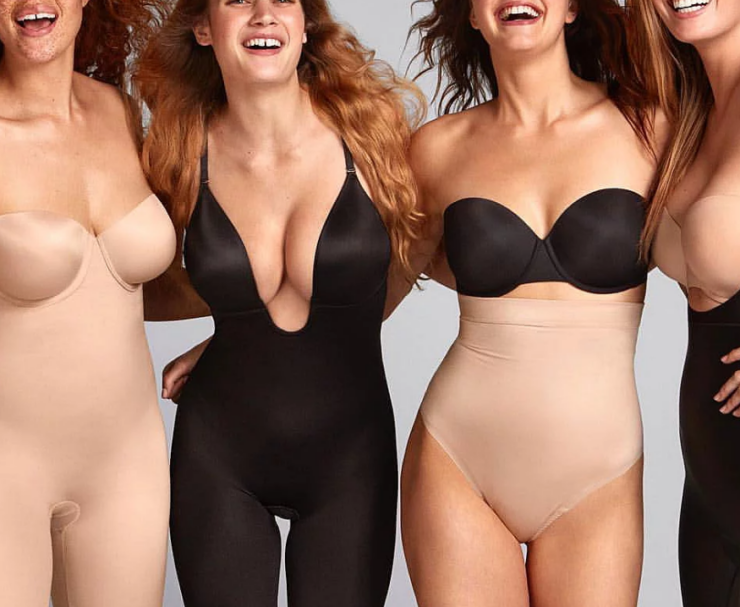 Posture and Lower Body Muscles: The one problem every person has is that nobody knows the importance of proper posture because of which they suffer back pain in the long run. Shapewear not just makes women look good and fit in smaller outfits but also improves the overall posture. Women shapewear generally compresses the back and forces the women to stand with a straight back. Maintaining a straight back and standing firm alleviates back pain and strain on the lumbar area. Thus women shapewear improves walking and sitting. Shapewear is also an ideal choice for women who sits for an extended period because of the nature of their job. Shapewear improves lower body muscles and is an ideal product for new mothers. Shapewear restores the muscles and strengthens the lower abdominal muscles and lets the internal organs get in their normal position thus helping the new mothers to wear the clothes they used to wear before the childbirth.
Confidence: Shapewear not just improves the posture and appearance but provides the much-needed self-esteem and confidence to women who are not very fit. Shapewear is known to change the attitude of women toward weight-loss and fitness. It has been seen that women who use shapewear start to follow a healthy and active lifestyle. This is because shapewear creates the psychological impact on women and when they become habitual of seeing their hourglass body they tend to keep themselves in the best of shape possible. Beautiful curves and the ability to slip into even the slimmest of the dress are what encourages the self-esteem of women and provide them the much-needed confidence. Women who wear shapewear tend to develop a positive attitude toward a healthy life and their overall confidence is also boosted.
Growing Age Disorders: Not many women knows that when they grow old they are prone to so many body disorders. The body of a woman undergoes so many changes when she ages. Not only her bone density reduces but there are disorders like fat buttock, humpback, bosom prolapse, and pail waist starts to surround her body. Women who have bladder prolapse also find shapewear very helpful because it provides the much-needed lift and support to the bladder. Shapewear help women to reduce age-related disorders and feel good about themselves.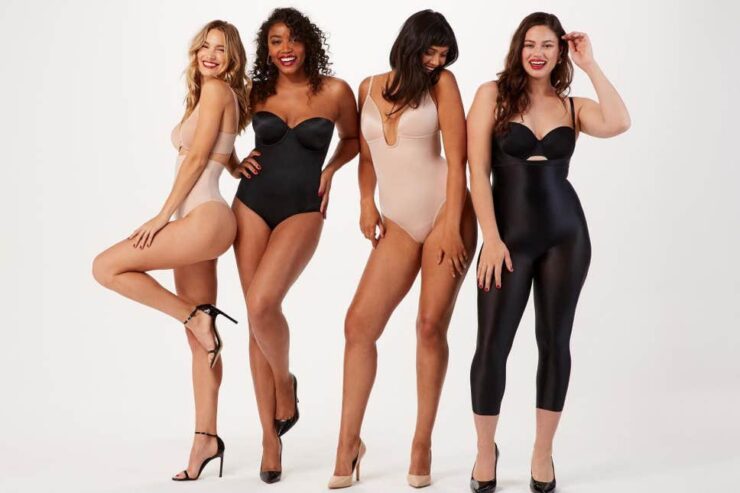 Quickly lose inches: It happens with most women that when they try to get into the dress they wore last year and thinking even if I had two inches lesser waistline I could have easily fit into the dress. Besides this, today's trendy clothes come in a different fit. Shapewear can fix this problem very easily. For a woman who wants to wear a "hot" dress but her body doesn't allow her to do so then opting for shapewear is the best, she can do. Shapewear is also the best thing to choose when you have a special event to attend in a week or two and you don't have time to work-out and reduce at least two inches from the waistline to get into your favorite dress for the occasion.
Today's shapewear is made with advanced fabric which promotes weight loss. Some shapewear is made with silicone or Lycra that is a warm but breathable material that works exactly like when people take the sauna and wrap service. Today's shapewear is made with advanced fabric which promotes weight loss. Some shapewear is made with silicone or Lycra that is a warm but breathable material which work exactly like when people take the sauna and wrap service.