Isra Hashmi recommends these books to get children to love reading.
Prophet Muhammad (peace be upon him) reportedly said, 'The seeking of knowledge is a duty upon every Muslim.'[i]
Knowledge is a cornerstone of Islam. As we should keep learning from the cradle to the grave, my duty as a parent is to instil a love of reading in my children. I encourage them to read and read often, as a love of reading will translate to a thirst for knowledge.
The following books were chosen for their tales, illustrations, facts and beautiful insight into Islam. If you are building up a library at home, be sure to include these books!
1.     Golden Domes and Silver Lanterns by Hena Khan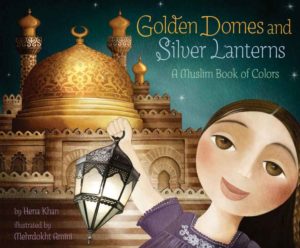 This picture book celebrates Islam's beauty and traditions by using objects found in many Islamic culture to teach colours. From a red prayer rug to a blue hijab, everyday objects are given special meaning.
2.     Snow in Jerusalem by Deborah da Costa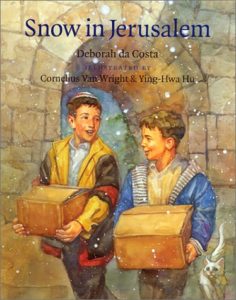 As problems in the Middle East continue to escalate, the story of Avi from the Jewish Quarter of Jerusalem and Hamudi from the Muslim Quarter show the innocence of children fighting over a cat and eventually learning to share it.
3.     Four Feet, Two Sandals by Karen Lynn Williams and Khadra Mohammed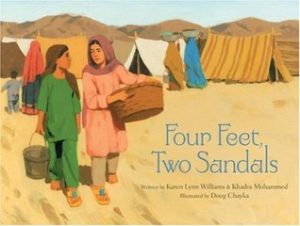 Based on the co-author's experience of living in a refugee camp in Peshawar, at the Pakistan-Afghanistan border, this picture book tells the story of Lina and her friend living life as refugee children.
4.     Muslim Child by Rukhsana Khan
Stories told through the perspective of a Muslim child, this book is a wonderful resource to better understand Islam and Muslims.
5.     The Sandwich Swap by Queen Rania of Jordan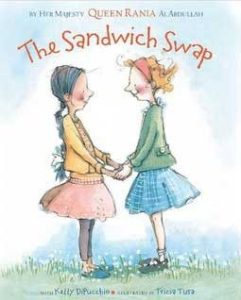 A tale of two best friends Lily and Salma, and how their respective lunches of peanut butter and hummus bridge a gap between cultures.
6.     Under the Ramadan Moon by Sylvia Whitman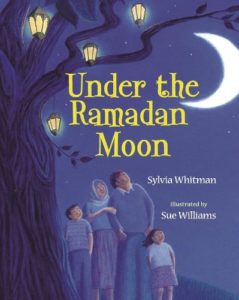 Beautiful illustrations and lyrical prose introduce the special month of Ramadan and the rituals of one family as they wait to sight the crescent moon.
7.     1001 Inventions and Awesome Facts From Muslim Civilization by National Geographic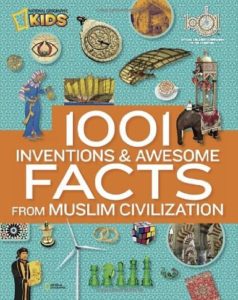 An inspiring and informative book that highlights inventions and technological advances that still influence our modern times. Contains fun facts about Muslims from Egypt, China, India and even the Greek and Roman Empires.
8.     My Mum Is A Wonder by Michèle Messaoudi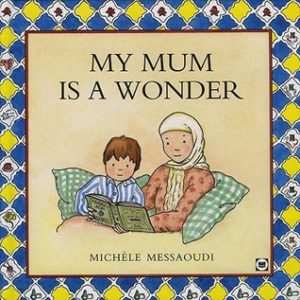 A young boy's story of how he sees his mother doing good deeds. A sweet book about the joys of being a Muslim family with a focus on pleasing Allah.
9.     The Sky of Afghanistan by Ana A. de Eulate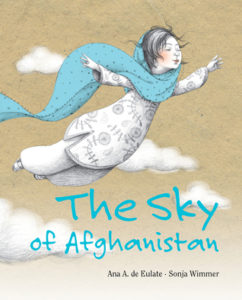 Beautifully illustrated book about a young Afghan girl's dream for peace in her country, and flying free like a kite in the sky.
10.  One Green Apple by Eve Bunting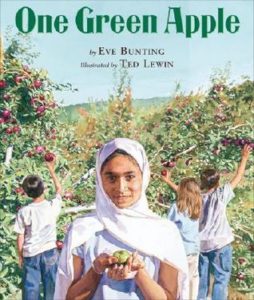 When Farah moves to a new country, she finds it hard to adjust until she goes on a school trip to the apple orchard. She soon finds things are not so different and connects with other students.
What book would you add to this list?
Isra Hashmi is editor of SimpleMuslimFamily and is passionate about raising her children to love Allah, not things.