Removing makeup before you go to bed or after you get home ready to relax is of essential importance for the general health of your skin. By not removing makeup in an effective way, you are risking acne breakouts, clogged pores, and damaged, dull and dry skin, and by using a makeup remover with harmful ingredients, you can damage the outer layer of your skin, making it heavily dehydrated. Natural makeup removers are most definitely the best choice there is for keeping your skin clean, healthy and looking great. That is why we have compiled a list of best natural makeup removers to help you find the best choice for your skin.
1. Cliganic USDA Organic Jojoba Oil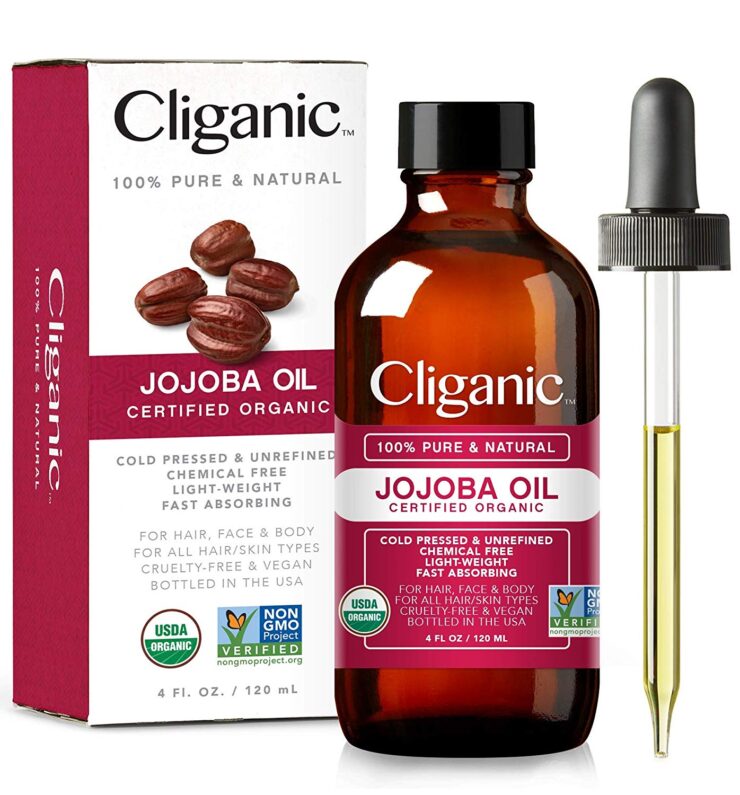 USDA created a 100% natural oil for skincare which also serves the purpose of removing makeup in an effective and efficient way. The oil has a single ingredient, created of organic, cold-pressed jojoba oil. Cliganic USDA also has a certification that confirms the quality of its organic formula, guaranteeing that the oil is 100% organic and natural. The oil used in the formula is in no way diluted and is free of parabens, additives, alcohol, and fragrance. Cliganic formula is suitable for all skin types, including the most sensitive, while it has fast-absorbing properties and is easily applicable to your skin. You can use the oil for removing makeup, but it can be also used for skincare, applied on skin, face, and scalp. The product is bottled in the US with the highest standards applied to the production and manufacture of Cliganic USDA oil and is not tested on animals.
2. Bioderma Sensibio H2O Soothing Micellar Cleansing Water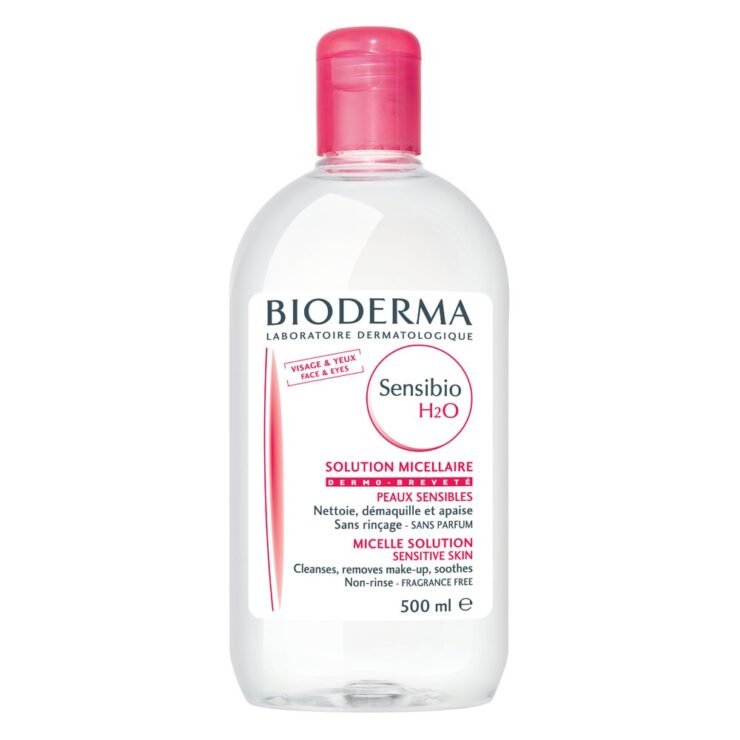 Bioderma created soothing micellar water for cleansing and makeup removal that works perfectly on all skin types but is specially designed to meet the needs of super-sensitive skin. Bioderma's Sensibio H2O solution can be used on an everyday basis, in the morning and in the evening by gently applying the formula on your face with a cotton pad. Remove makeup easily from your face and eyes and clean your skin for additional care after the makeup has been removed, all with a single formula. The product is created to protect and complement the skin's outer layer, providing instant freshness after being applied to your face. The formula features a composition that works by detecting and removing impurities from your skin, leaving it clean, healthy, and hydrated. Bioderma's Sensibio formula contains no parabens or additives and has only natural ingredients.
3. Garnier SkinActive Micellar Cleansing Water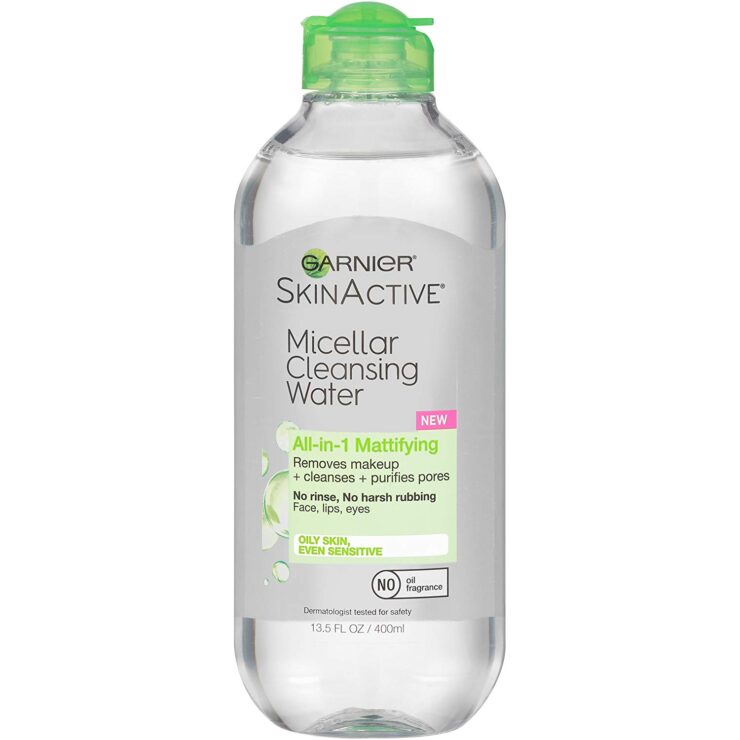 Garnier is most certainly one of the most popular skincare brands in the market, bringing a powerful, yet gentle formula for makeup removal that works benevolently on your skin. The product is especially suitable for sensitive skin and is effective in removing stubborn waterproof makeup with ease and with skincare properties. All ingredients are natural and carefully picked to assure that the makeup removal is efficiently done, while the formula also works on removing excess oil and impurities from your skin, working even on long-lasting lipstick and 24-hour makeup. No rubbing or rinsing is required – only gentle wipes until your skin is clean, pure and refreshed.
4. Mountain Falls Oil-Free Gentle Cleansing Eye Makeup Remover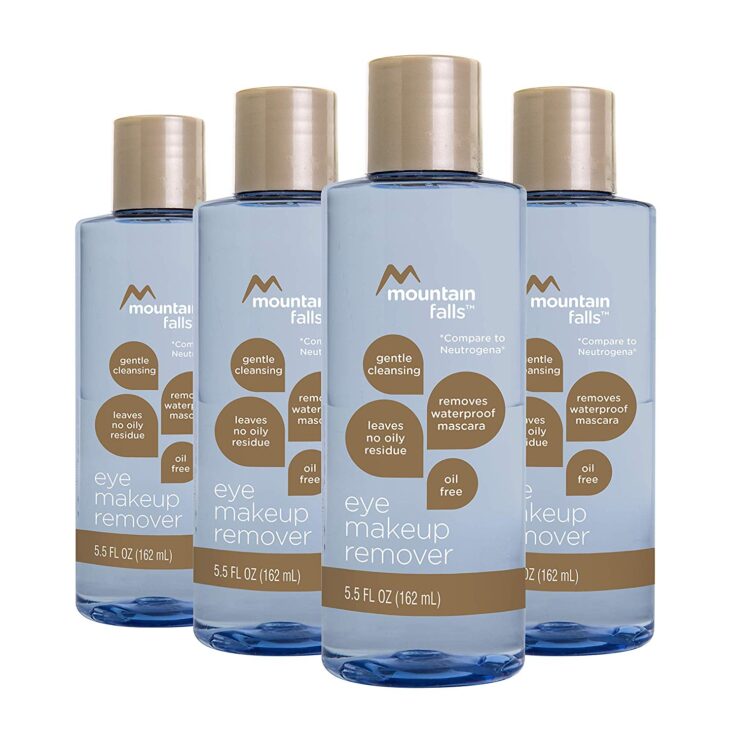 If you are having a hard time removing that waterproof mascara, you may find a satisfactory solution in Mountain Falls formula, created for gentle removal of eye makeup and cleansing of the sensitive area around the eyes. You can use the product for cleansing the entire face and removing foundation and lipstick as well, however, the formula is specially designed for removing waterproof and long-lasting eye makeup in a gentle and efficient way. Mountain Falls makeup removal is inspired by nature, thriving to create a balance between the effectiveness of powerful beauty products and natural and healthy ingredients. The product is oil-free and dermatologically tested, while suitable for all skin types.
5. Almay Oil-Free Gentle Eye Makeup Remover Pads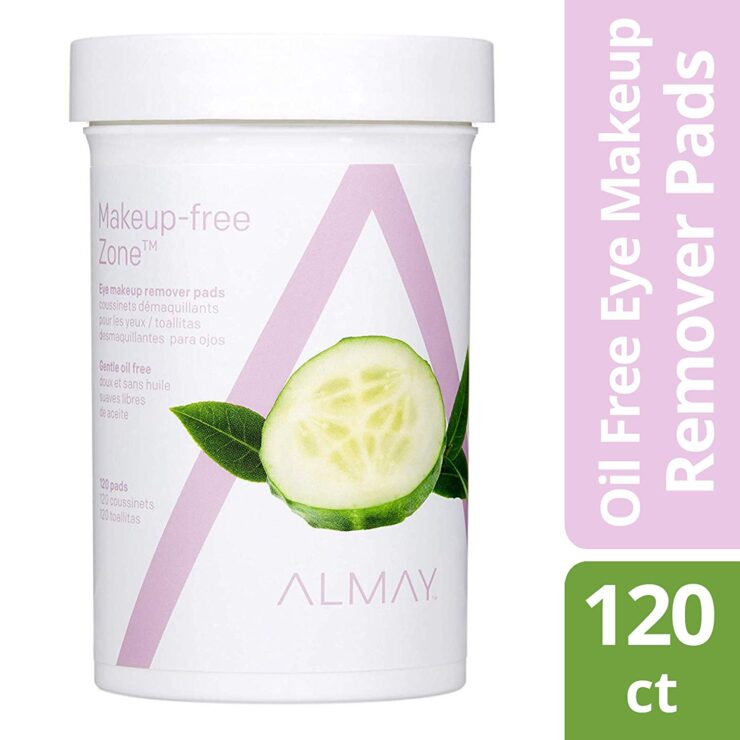 Unlike previous makeup removal products on the top list, Almay actually represents makeup remover pads already containing a formula that works on cleansing your skin until no traces of makeup are detectable. The pads are soft, without leaving a greasy residue after cleansing your skin and removing makeup, unlike it may be the case with soap-based cleansing. The formula has consisted of an all-natural botanical blend of green tea and aloe, suitable for all skin types, including the most sensitive skin. You may order two packs of 120 soft pads at a very affordable value, taking advantage of hypoallergenic, oil-free, fragrance-free and cruelty-free formula that works benevolently on removing makeup from your skin and cleansing the area around your eyes. The product is dermatologically and ophthalmologically tested.
6. Rose Cleansing Balm – Natural Facial Cleanser & Makeup Remover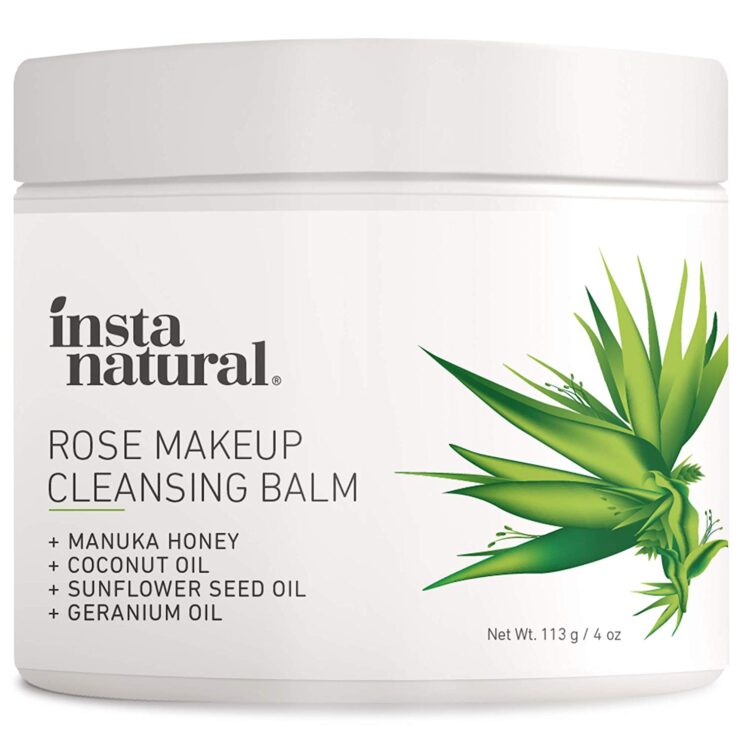 This rose cleansing balm is made of all-natural ingredients, choosing Manuka honey and coconut oil as some of the main ingredients of the formula. The makeup remover also contains sunflower seed oil and geranium oil, representing an efficient and effective combination of natural ingredients suitable for all skin types. The product is design with characteristics that allow for double cleansing of your skin, including efficient removal of waterproof mascara and long-lasting makeup while protecting your skin. The makeup remover doesn't leave any traces in the form of residue and is free of parabens, synthetic dyes, additives, and oil. Rose cleansing balm also works as a hydration formula, refreshing your skin while cleansing it and removing impurities.
7. Honest Beauty Makeup Remover Wipes with Grape Seed & Olive Oils
The Honest Beauty brand has created wet wipes with the all-natural formula for cleaning makeup and skin impurities directly infused into the wipes, and ready to use without special preparation. The formula used for the wet wipes is based on grape seed oil and olive oil, representing a solution for everyday skin and face cleansing. The wet wipes are set to remove all impurities without leaving a residue, suitable for all skin types. The product is hypoallergenic and dermatologically tested, while you can carry it anywhere you go.
Whether you decide to go for soft pods induced with cleansing formula, wet wipes makeup removal or other liquid solutions for skin cleansing and removing impurities, make sure to compare the products from our top list and find the most suitable for your skin's needs.