ALGIERS, April 16, 2014 (AFP) – They fled Algeria to escape the violence ravaging the country in the 1990s, but now more and younger exiled Algerians are returning, lured by better economic prospects linked to government financial enticements.
With unemployment in the oil-rich North African nation hovering at 21.5 percent among under-35s, according to the International Monetary Fund, the government has broken open the piggy bank to tackle the problem. But critics of the scheme have accused the government of using it to boost its image among the youth, as President Abdelaziz Bouteflika stands for a controversial fourth term in tomorrow's vote.
Algiers created a fund offers up to 100,000 euros ($140,000) interest-free credit to unemployed under-35s looking to set up small and medium-sized businesses.
Since 2008, more than 300,000 young Algerians – 10 percent of them women – have taken advantage of the scheme. The authorities have even decided to extend it to Algerians living abroad, particularly in France.
One of those to benefit from the loans is 31-year-old Nassim Aoudia.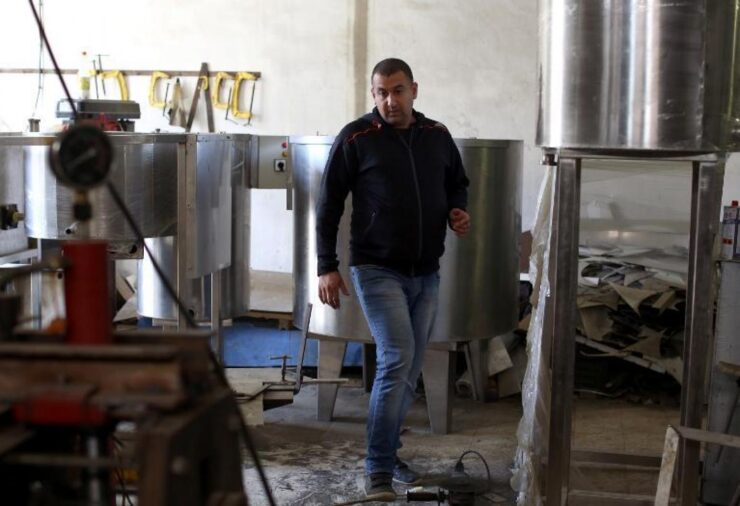 "Living abroad doesn't tempt me. I always saw my life and my plans in Algeria," says Aoudia, whose thriving micro business in eastern Algiers means he can have a Schengen visa and travel abroad when he wishes.
After graduating with a degree in mechanical manufacturing, he signed up with the National Agency to Support Youth Employment (Ansej), which granted him a loan in 2004. Today, he has seven employees in his small factory, which makes machine tools.
"We even export to Belgium," he says, glowing at the achievement. Algeria exports little other than hydrocarbons, which accounted for some 97 percent of its $60 billion in foreign revenues last year.
Import-export companies are jokingly referred to here as "import-import", with Algeria spending $55 billion on imports in 2013, buying virtually everything it consumes in terms of drugs, textiles, food products and capital goods.
But Ansej's loans are also tempting back those who fled the country during the bloody civil war of the 1990s, which killed around 200,000 people.
Refugee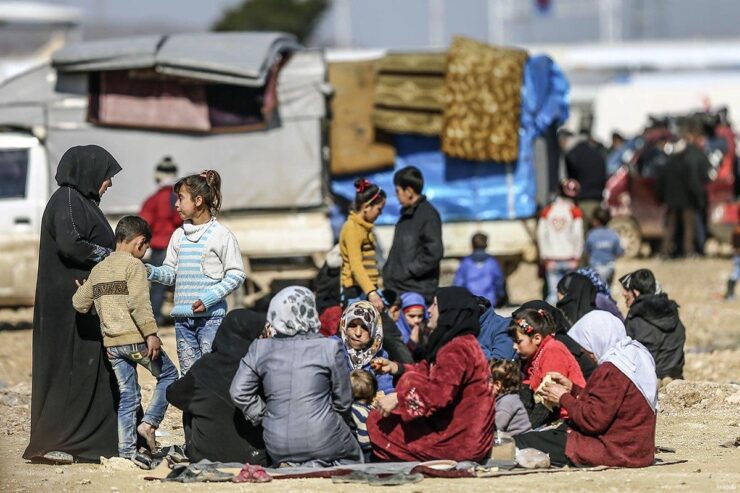 Khaled Guerza entered Canada illegally in 1997 when he was 22, fleeing his Algiers neighborhood, which had been the scene of a massacre during the war, and obtained refugee status. After studying management in Montreal, which allowed him to work in the country, Guerza still chose to return in 2007.
As with Aoudia, Ansej offered Guerza a loan and helped him to establish a company making parapharmaceutical goods. He now employs nearly 20 people and has an annual turnover of 400,000 euros. "Today, many exiles in Canada are thinking about coming back," he says.
But not all the beneficiaries of Ansej's scheme have been as conscientious as Aoudia and Guerza, with some spending the loans on luxury goods like cars without paying their debts off.
The decision taken by the authorities to "erase defaulters' debts and the diversion of loans for purposes other than the creation of businesses is a bad signal sent by the state", as economist Zoubir Benhamouche was quoted by El Watan.
He charges that the fund acts as a "means to perpetuate the political regime," adding that Ansej has become more "an agency for redistributing income than an agency helping the youth to create businesses".
Despite the possibilities offered by Ansej, the chance of a better life in Europe has not lost its allure for some young Algerians, with boatloads of illegal migrants, known as "harragas" (those who "burn" their identity papers), still setting out from the country's shores.
At 26, Adel Slimani has already made four failed attempts to reach Europe by boat, leaving from the industrial town of Annaba, a common departure point for Algerians embarking on their perilous journey for Sardinia. Although he comes from a well-off family, he is attracted by the idea of a freer life across the water in Italy.
"The desire to try the Sardinian adventure again is stuck in my head," he admits, noting that fewer and fewer people are willing to make the risky crossing.
By Abdellah Cheballah