Yes, leopard prints are still in fashion. Maryam Yusof brings you on a discovery journey to wearing those animal prints the right way.
While shopping last week, I spotted a girl wearing a leopard print jumpsuit, carrying a leopard print bag, and texting on her iPhone that was protected by – you guessed it – a leopard print case.
I have absolutely nothing against animal prints, but if you look like you're wearing a Halloween costume in public a month too late, I reckon you may be doing it wrong!
The thought of animal prints may sometimes conjure images of certain flashy, voluptuous, spray-tanned reality TV stars, but rest assured, it is possible to wear animal prints without looking like (or is associated with) a fashion victim.
The key to pulling off this look is Moderation.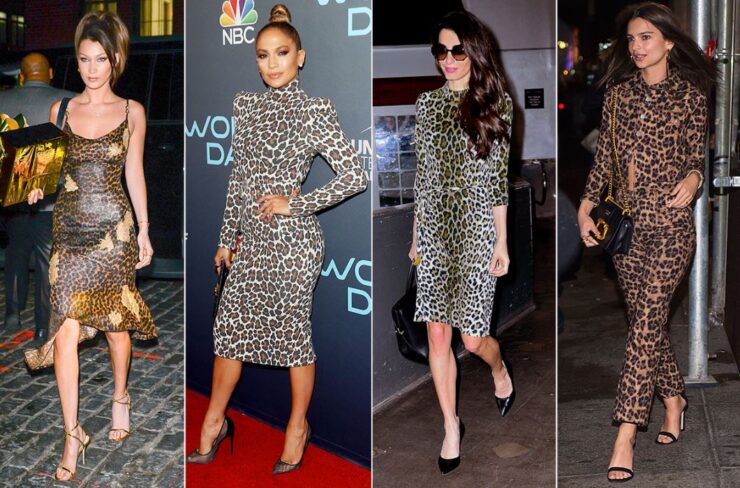 Keep it Simple
A good tip for wearing animal prints is really to keep it simple. Resist the temptation to throw on all the animal prints that you have at one go, and limit it to just a single item instead.
The animal print item should be the statement piece, so keep the rest of your outfit simple by pairing them up with basics. Adding any more prints will 'over-complicate' your outfit; that means if you've chosen to put on a leopard print sweater, avoid carrying a leopard print bag or putting on a leopard print hijab as well.
Instead, use basic items like a plain jersey scarf as a hijab and carry a simple leather bag to keep the look classy.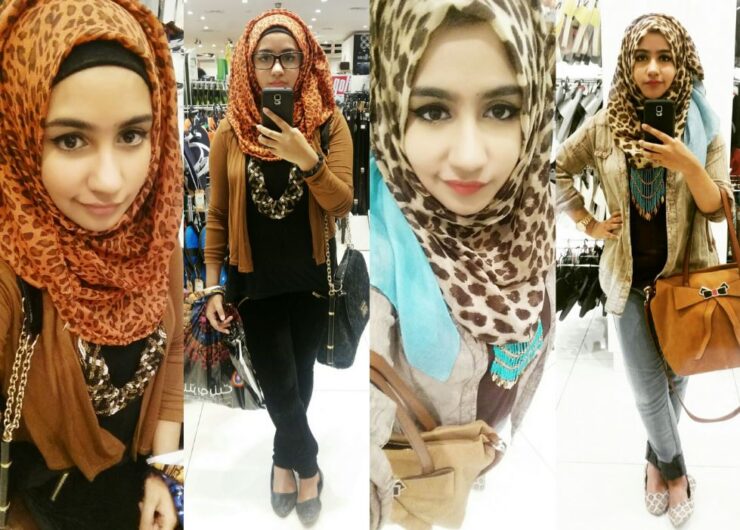 Accessories
If you'd like to try out animal prints but you're afraid of going overboard, try keeping the animal prints to your accessories. There are a lot of great bags, clutches, belts, shoes and other accessories out there with animal prints that you can inject into your outfit without going overboard and still look chic.
Match your animal print accessories with basic pieces for a classy look, and again, avoid 'over-complicating' your outfit by using too many printed items.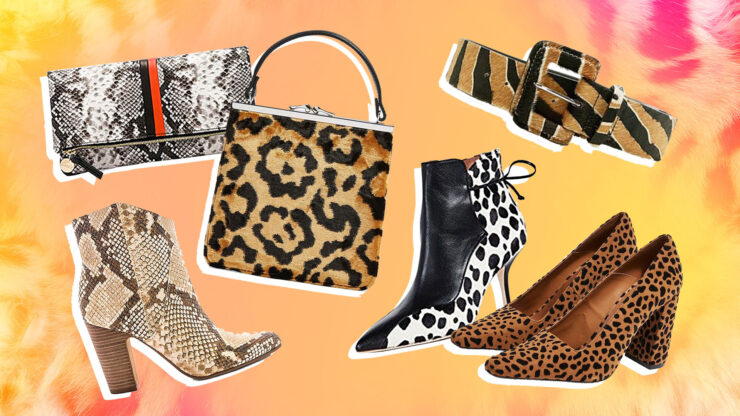 Animal Print Interpretations
While you won't find any actual purple or blue leopards in nature, many fashion designers have created colorful animal prints. If you're not a fan of the safari-like colors typical of leopard prints (or don't wish to look like a real one!), try getting animal prints in colorful interpretations, such as purple, blue or even red.
With Army Green
Army green seems to be in trend this Fall/Winter season, and that's a good thing! Army green looks great with almost anything, including animal prints. Wear army green as a layering piece and it will match well with an animal print hijab, top or accessory.
Again, remember to moderate it and try not to use more than one animal print item at a time.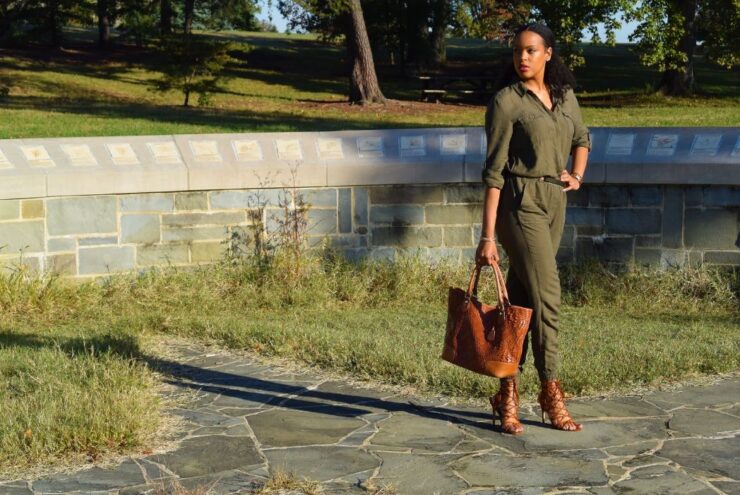 Monochrome
While it goes without saying that black goes great with animal prints (well, black goes well with almost anything, right?), another terrific way to complement the animal print is to go monochrome, especially if you're going for a subtle look.
Going monochrome means loads of blacks, greys and whites. Toting a leopard print bag with a loose grey shirt and black pants will make your outfit look effortlessly chic on a lazy day, or you could dress it up with the same monochrome palette by wearing a black blazer over a grey t-shirt, like in the picture below.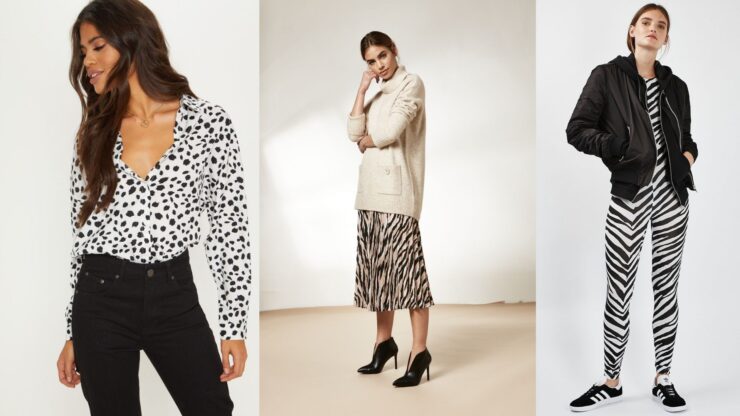 With a Pop of Colour
Although you should avoid mixing prints, you shouldn't distance yourself from adding some color to make your outfit 'pop'. Some colors that complement animal prints are bright blue, red, yellow and green.
If you're wearing a leopard print top, you could pair it with bright-colored pants or a bright-colored leather bag. However, be sure to use only one other color, as adding too many may make your outfit appear a little gaudy!
Enjoy your animal print expedition!