SAVAR, June 6, 2013. By Kamrul Khan (AFP) – A seamstress trapped in the rubble for 17 days after Bangladesh's garment factory disaster in April emerged from hospital Thursday, saying she felt "great" and was looking forward to a new job at a luxury hotel.
Reshma, 18, who became a national heroine after the catastrophe that claimed more than 1,100 lives, was in good spirits and looked healthy at a ceremony at the military facility where she was admitted on May 10.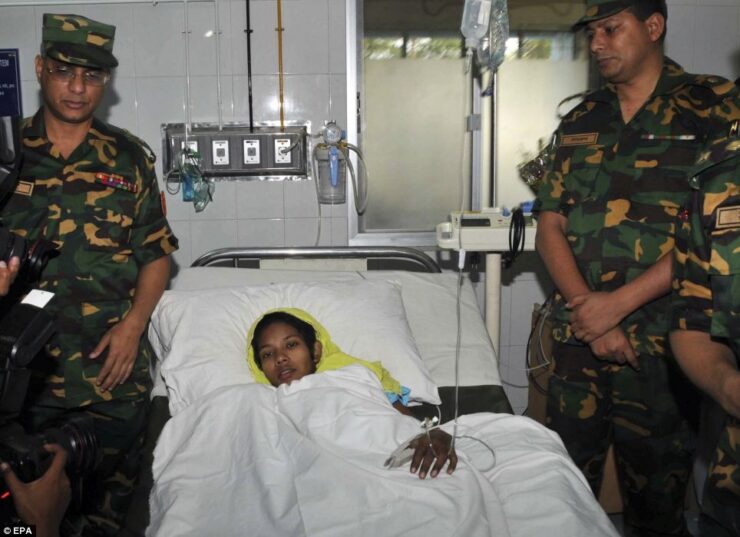 "I feel great now. I am recovered mentally and physically," she said, smiling.
But after nearly a month of treatment, initially, in intensive care, she admitted she was still troubled by nightmares about her ordeal beneath the wreckage of the collapsed Rana Plaza building.
"I still get frightened in the night," she told reporters, dressed in a peacock green dress and headscarf.
"Whenever I think of those days I feel bad and frightened. I have forgotten most of what I did under the rubble."
The teenager, who uses only one name, drank rainwater and foraged food from co-workers' lunch boxes to survive after her nine-story workplace collapsed on April 24.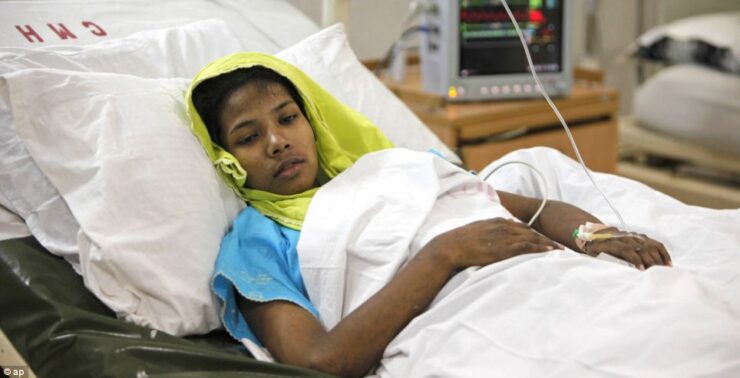 Two days after her rescue, she said she would never return to Bangladesh's accident-prone garment sector, the world's second-biggest, worth $20 billion a year.
Reshma, from a remote village in the western border district of Dinajpur, had begun work in the building just 22 days before it fell down. She was being paid a monthly salary of 4,700 taka ($60).
She has since been offered jobs in various hotels and charities but decided to take up an opportunity at the luxury Westin Hotel in the capital Dhaka.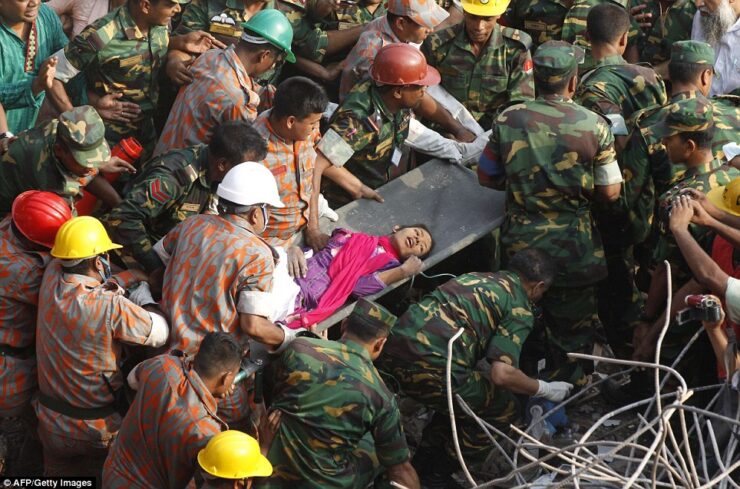 "I never thought that I would get my life back again when I was trapped under the rubble," she told the packed press conference in Savar, the Dhaka suburb where the disaster took place.
Azim Shah, general manager of the Hotel Westin, told reporters he was proud Reshma was joining his team.
"We're sure this young girl will be exceptional in her new job," he said, adding she was made an "ambassador in the house-cleaning department".
The hotel officials took her to the new job after she was released by the military at around 11 am Bangladesh time (0500 GMT), army spokesman Major Touhid-uz-Zaman, told AFP.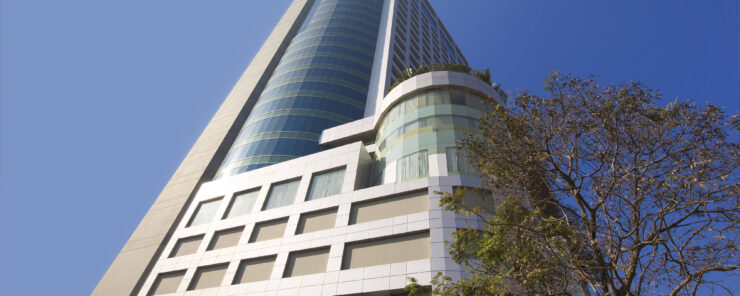 "Her family accompanied her to the hotel," he said.
At the time of the collapse, more than 3,000 garment workers were on shift at the complex housing five factories, where they made clothing for Western retailers including Italy's Benetton and Britain's Primark.
They were ordered back to their production lines even as cracks developed on the outside of the complex.
The industry has since promised to clean up its act. Most major European buyers have signed up to a new accord promising better working conditions, as well as fire and building inspections.
On Wednesday hundreds of employees working in a factory making sweaters for Western brands fell ill after drinking suspected contaminated water at their workplace.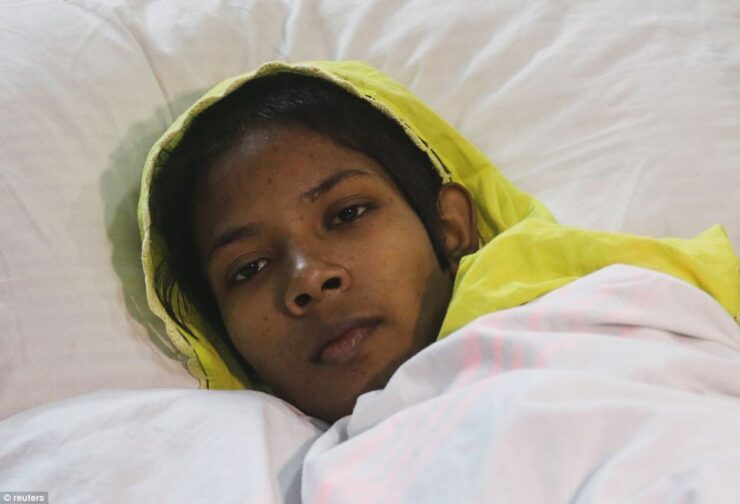 Earlier in the day, police had fired rubber bullets and tear gas at a protest by the families of missing garment workers whose bodies have not been found at the site of the factory.
The relatives were demanding that authorities publish a full list of missing workers to allow families to claim compensation.
Of the 1,129 dead, the bodies of around 300 people could not be identified and were later buried in a state graveyard, officials said.
The Bangladeshi authorities have preserved DNA samples of the unidentified in an effort to compensate the rightful beneficiaries.