ISTANBUL, June 10, 2013. By Karim Talbi (AFP) – They are young, urban and well-educated, and for the past week they have been sleeping in an Istanbul park: meet the women on the frontline of Turkey's mass anti-government protests.
"We are the women Erdogan would like to see staying at home," said actress Sevi Algan, 37, referring to Turkish Prime Minister Recep Tayyip Erdogan who protesters say is forcing his conservative, Islamic values on the mainly Muslim but staunchly secular nation.
Many of the women happily admit they are accidental activists who never would have guessed two weeks ago that they would be pitching a tent in the epicenter of nationwide civil unrest.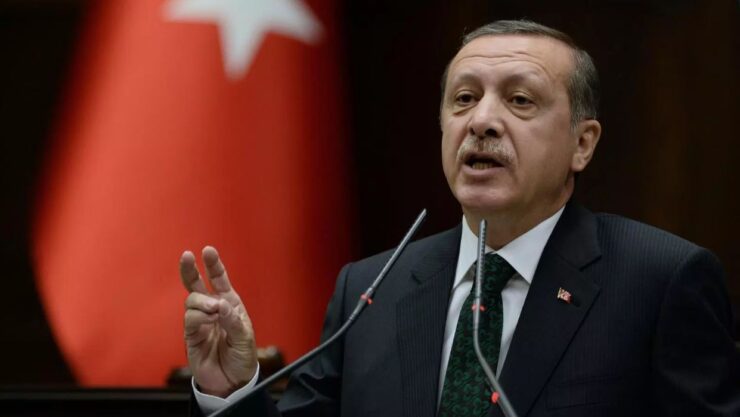 But now these young Turks, many of them students, lawyers, teachers and office workers, easily account for half of the thousands of demonstrators in Gezi Park and nearby Taksim Square — and they have taken to their new routine with gusto.
They spend hours under the park's sycamore trees debating their cause, take part in all-night singing and dancing sessions and, when necessary, stand shoulder to shoulder with football fans on guard against police action outside the park's police-free zone.
The protest began after a small campaign to save the park's 600 trees from being razed sparked a police crackdown with tear gas and water cannon on May 31, quickly spiraling into widespread anger against the government. The unrest has injured over 4,000 people and killed three across the country.
Many of the female protesters, large groups of whom describe themselves as liberal and secular, say the time has come to stand up for their rights in the face of creeping infringements on their freedoms by Erdogan's Islamic-rooted Justice and Development Party (AKP).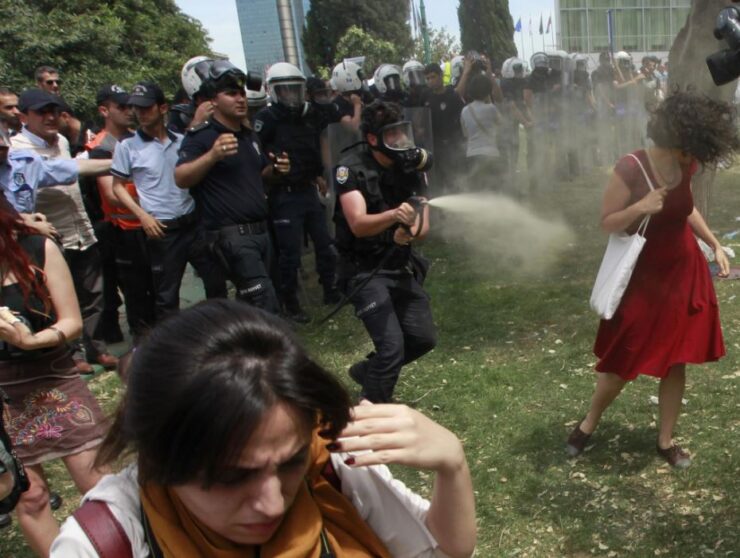 Erdogan has won three successive elections, gaining almost 50 percent of the vote in 2011 after presiding over steady economic growth. But critics accuse him of increasing authoritarianism and of polarising the country.
"Women are on the frontline because they are the first victims of Erdogan's projects," said Sevi.
Her list of grievances includes the combative premier's proposals to limit abortion rights, tighten the rules for the morning-after pill and ban the late-night sale of alcohol.
Erdogan, a practicing Muslim whose wife and daughters wear the hijab, has also sparked outrage for declaring that every woman in Turkey should have three children.
"Would he like more children like us?" quipped Ozlem Altiok, an unemployed former flight attendant, as she chatted with friends in Gezi Park.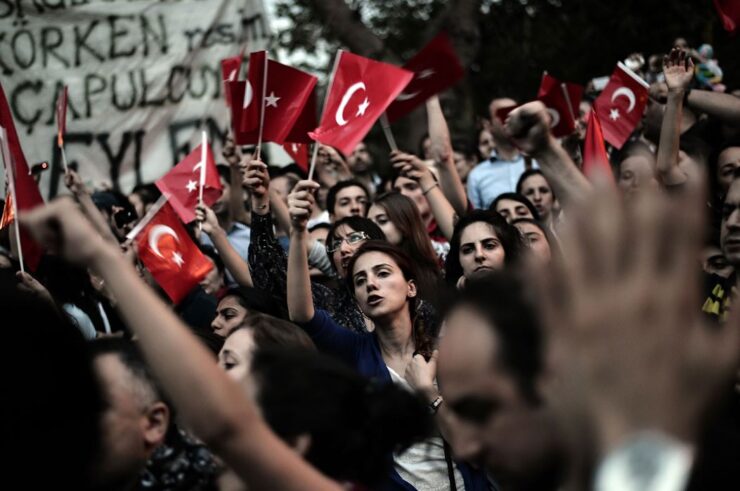 'No monopoly on Islam'
Theatre performer Sevi said supporters of the ruling AKP consider the demonstrators "bad Muslims", but she insists they are not against Islam and fondly recalls her grandmother reading verses from the Koran to her before bedtime as a child.
"We like to drink, debate, but Erdogan and his people do not have a monopoly on Islam," she said. "Look at the solidarity on Taksim Square. That's what it means to be Muslim."
In the park, where free food, yoga lessons and concerts are on offer, clusters of feminists and gay rights activists are camped out next to veil-wearing anti-capitalist Muslims, the site's festive atmosphere and a sense of camaraderie easily outweighing any ideological differences.
While women in Turkey are under-represented in politics, they figure prominently in universities and in companies, in large part thanks to emancipation reforms introduced by Mustafa Kemal Ataturk, the father of modern Turkey, after the Turkish republic was founded in 1923.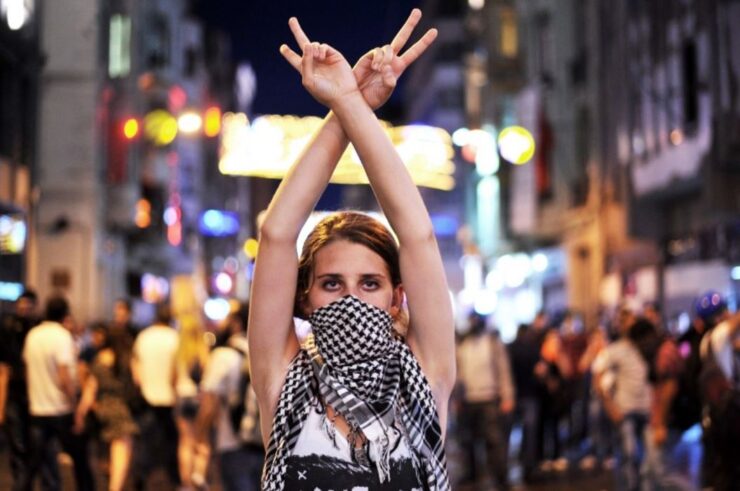 "It's not about abandoning parts of our Islamic culture but about preserving our existing rights," said philosophy student Esra, 21, adding that she wasn't trying to copy the model of "Western women". "A career, succeeding at all costs doesn't seem to make Western women happy," she mused as she sat cross-legged on the grass.
"The system does not change overnight, we know that. But this is a historical step toward a social revolution," her 26-year-old friend Dicle, a bank employee, chimed in.
Nurcan, a 35-year-old actress whose hair was tied together with a red bandana, said she felt part of something special in Gezi Park.
"Sometimes you have no words to describe things. This is one of those moments when people stop talking and start acting."
Gesturing at the scene around her, she said she was proud that people of all different walks of life could come together like this.
"We women are sleeping out in the open in this park. There's not a single case of harassment or stealing. Do you know why? It's because the 50 percent is not here."