Internet celebrities are creating a pop culture on a range of topics, from arts and entertainment to fashion and beauty. By Omar Shahid.
Over the past few years, a growing number of Muslim YouTubers with nothing but a camera and an idea have become internet sensations. Appealing to a hungry group of (mostly) young Muslims, these YouTubers have realized that there is an appetite for everything from hijab tutorials to Muslim comedy to stereotype-shattering videos on Islam. Some of the names that come to mind are Fouseytube, True Story ASA, Humza Arshad, Amenakin and YazTheSpaz – however, as you'll see, there are many others who've also carved out YouTube careers.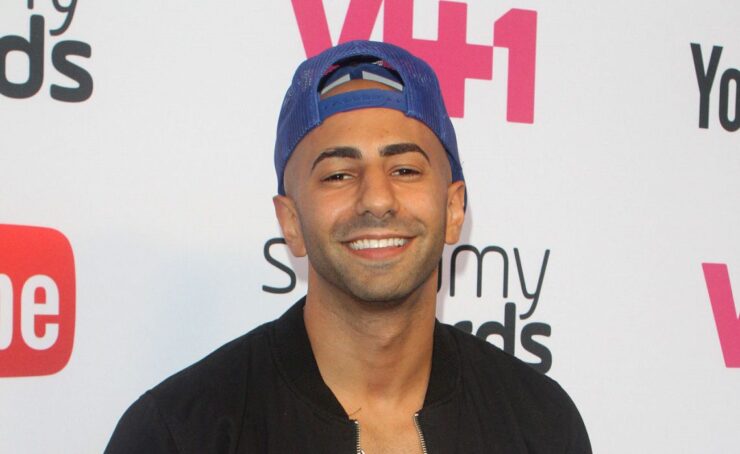 These young Muslims have amassed millions of views. Many have become "brands", with which they have started clothing lines, developed apps, held nationwide tours and, quite conveniently, earned some cash. It wouldn't be wrong to say they are, in the Muslim world, celebrities.
But why have they shot to stardom? And how have they managed to gather millions of loyal followers?
First, these YouTubers are a new generation of young, modern Muslims who are carving out new ways to entertain themselves yet remain loyal to their faith. This is particularly appealing to other Muslims: they see these YouTube videos as halal forms of entertainment, often a great source of information and a place they can feel connected and included as part of the wider community. The YouTuber is someone from within the Muslim community, making fun and often lighthearted attention-grabbing videos, who viewers can not only relate to but also look up to and admire.
Zain Ali T, 19,  started his YouTube channel in 2010. Today, his videos have attracted 24 million views. Pillow Fight Prank is one of his more popular.
Then there's Mohamed Zeyara, who recently topped 1 million likes on his Facebook page. A Canadian raised in Gaza, he makes topical videos that concern young Muslims. Whether it's about marriage, maintaining sincerity on social media or the informative Inspiration series which touches on a range of Islamic issues, each one of his videos garners thousands of comments and likes from his audience. Even Islamic scholars are now recognizing the influence young Muslim YouTubers have – Sheikh Omar Suleiman from Texas recently collaborated with Zeyara on the 12 part Inspiration series.
Recently, we have also seen the emergence of a new type of Muslim girl. To build a bit of a profile: they are young, committed to their faith, spend a lot of time on social media watching and following their favorite Muslim celebrities. With a desire to combine creativity and fashion with their faith, these Muslim girls head to YouTube to unleash their craze for makeup, fashion accessories and clothing.
"I'm constantly getting comments from young girls saying 'I wish I was like you'. Fashion blogging has become this really sought after thing to do," says Dina Tokio, a UK-based stylist, designer and YouTuber.
Farah Dhukai, 26, a fashion blogger from Canada, began making videos in 2010. Today, she has over 50 million YouTube hits and over half a million subscribers. In fact, Farah isn't the only Muslim fashion blogger to gain celebrity status. Another huge name is Huda Kattan, an award-winning blogger and Hollywood-trained celebrity makeup artist based in Dubai. With over 9 million views on YouTube, she continues to influence and inspire women across the globe with her fashion advice, and has recently turned entrepreneur with her launch of high-end fake lashes.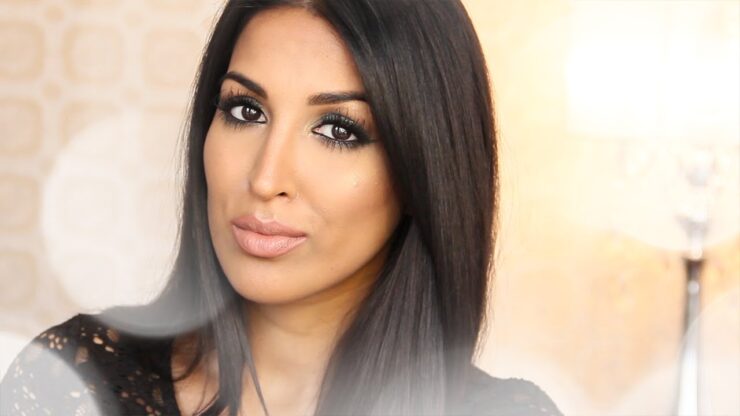 Without trying to create a binary world of hijabi vs non-hijabi fashion bloggers, within the past few years a seemingly new world for hijabi YouTube fashion gurus has opened up. The niche has proved to be something of a phenomenon. Zukreat Nazar, a professional hair and makeup artist of 16 years, has worked for big brands such as Chanel, Christian Dior and MAC. Her popularity, along with others such as Nura Afia (US), Ruba aka HijabHills (Netherlands) and Riva Rovifa (Indonesia), is indicative of the rise of the Muslim fashion YouTuber.
Another burgeoning scene is Muslim spoken word. Leading the way is the Australian-based Muslim artist Kamal Saleh, who writes and delivers devastatingly powerful poems about Islam, attracting Muslims and non-Muslims alike. His most popular video to date is called "Why I Hate Religion, But Love Jesus", his own version of the viral video by Jefferson Bethke, a Christian evangelist. Kamal's other videos about Prophet Muhammad (pbuh), his love for his mother and the reasons why he believes in Islam have also gone viral.
Many of these YouTubers probably started their channels with innocent intentions, hoping to educate people about Islam or simply explore their creativity. YouTube is undoubtedly a way to earn good money and make a name for yourself. Indeed, one of the biggest criticisms of Muslim celebrity YouTubers is that they have become larger-than-life figures, perhaps only still in the game for fame and attention.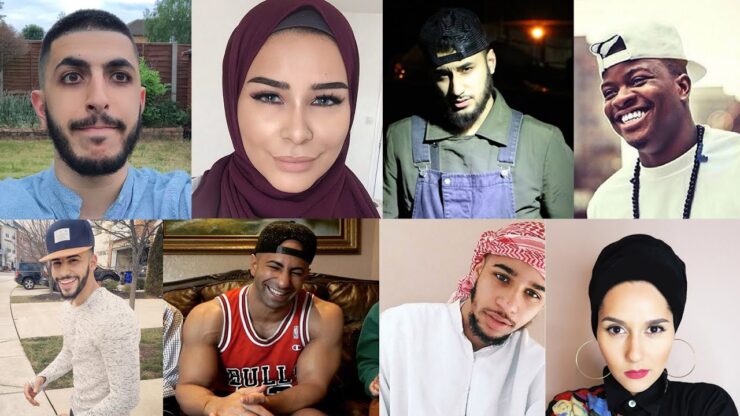 Anisa (not her real name), in her early 20s, from London, believes a lot of the Muslim female fashion bloggers have lost the genuineness they once had in their early careers. "My impression is that many of them have become really superficial and because of their fame, now display a sense of arrogance on screen and social media," she says.
Nonetheless, many Muslim YouTubers are breaking down barriers with the wider society, showing that Muslims are just like everyone else. Today, when there are so many misconceptions, stereotypes, and prejudices against Muslims, many of these YouTube channels are a breath of fresh air, as they showcase the best of Muslim talent. Indeed, in a world where most of the entertainment we're exposed to on the TV, radio and the internet is not exactly Islamic, these YouTube channels provide young Muslims with something they've long been craving.