Originating from the United States and rising to prominence in the 1970s, streetwear style is a simple and classy outfit worn by the fans of famous culture particularly under the age of 30. With its comfortable and stylish outlook, it has become a universal fashion trend that countless people identify with. With majorly association with skateboarding and hip hop culture, the streetwear look was marked by elements such as hoodies, baggy jeans, sneakers, graphic oversized t-shirts among others. The iconic style can be casual, and fashionable based on how it is styled. So, if you want to know how to achieve an effortless streetwear look, keep reading!
10 tips for an effortless streetwear style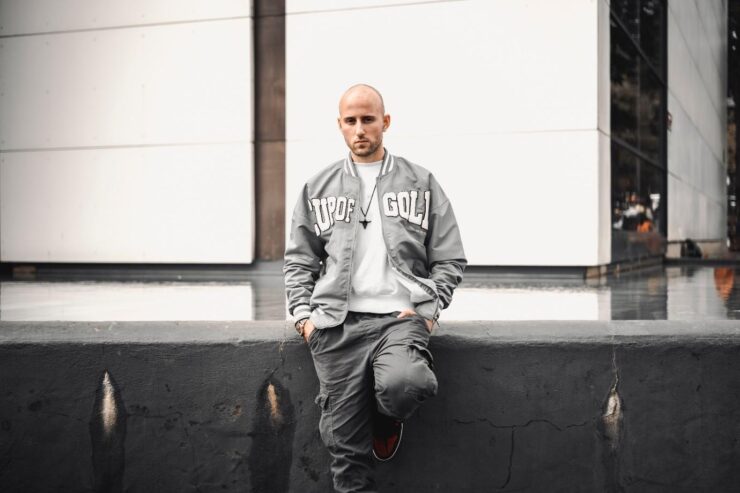 In the world today, everyone can relate to streetwear fashion in the fashion industry as it has become a global trend with its popularity and wildfire growth. Here are 10 tips to look stylish in streetwear.
Be intentional about sneakers: while being one of the most important and often the most expensive parts of the jigsaw, investing in footwear can help achieve an effortless street attire look. If you wish to make a statement with your outfit, choosing the best sneakers to amplify your look is your go-to.
Limit Branding (Quiet Logos): maintaining a casual yet classy look requires simplicity. Keep in mind to avoid clothes that have heavy or bold logos as it can hamper your clean and casual look.
Go for quality and original clothing: This style has scaled away from the hip hop culture and has become an everyday fashion trend. With attention to being casual, choose quality clothes to achieve a perfect streetwear style.
Baggy or Loose: Street fashion can come with a lot of style outfits, but you should know when to draw a line between loose, tight and baggy clothes. Comfortability matters a lot in urban fashion, be wary of tight clothes as it can take away your comfort.
Keep it simple: while you want to stay trendy, steer clear of flashy wear if you want to look your best in this style of clothing. This does not mean you can't stay ahead and wear big brands and rock-solid logo pieces, but make sure to pair clothes that show creativity.
Choose Black: when in doubt of what to wear or having exhausted all wears, the best way to go is Black. Going "black" is going back to the basics while still maintaining a simple but elegant look.
Go for cargo pants: one of the top trending streetwear fashions of 2023, the functionality of cargo pants makes life easier. It comes with a lot of pockets, and you may no longer have to go with a bag anywhere. This is however contingent on choosing trendy cargo pants.
Pick a classy denim for a layered look: you can never go wrong with a classy denim. Denim goes with almost any type of t-shirt you want to wear. Black and blue statement painted jeans will not only give a choice of top class quality, it will also show your elegance. You may also opt for a colored coat as you might have seen on the singer Rihanna, or a long faux leather coat as seen on Samuel L. Jackson in "Shaft".
Compliment with accessories: belts, caps, sunglasses, bracelets, wristwatches and other accessories are all important to achieving a perfect streetwear outlook. You may have some of these accessories but strike a balance between cloth and footwear, you need to get more accessories.
Be You: the best fashion advice to follow while on the hunt for a signature outfit is being oneself. To a large extent, Streetwear style is an expression of who you are through your looks. When picking a cloth, pick clothes that resonate with you first before considering what is trending.
Conclusion
Streetwear fashion helps you to amplify your personality and showcase who you are through what you wear. There is no limit to the type of clothes you can pick to achieve the perfect streetwear combo, but always remember to not lose yourself while trying to stay up to trends.