Some people love weddings and all ceremonies that follow them. India is such a vivid and astonishing country, and all about it is in that manner, so big celebrations are no exception. Extraordinary interesting celebrations are something that this country is famous for, and Bollywood is not lying about that. If you are planning to have this type of wedding, check Mr Flavour and their offer, and you won't be disappointed. And if you don't know much about the Indian wedding ceremony, continue reading, and in this text, you will find out a list of the ten most important things that you should know.
1. Misri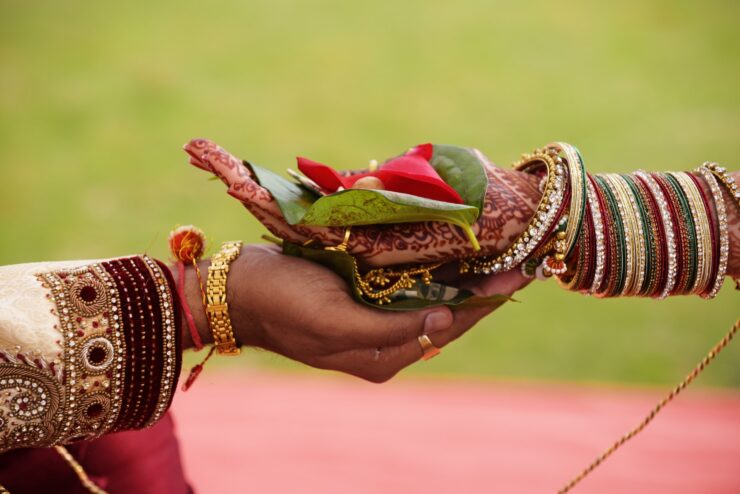 The first thing about this celebration is that it lasts for at least three days. The first thing that starts it all is Misri. Misri represents a traditional ceremony a couple of days before the real wedding day. It is a happy thing in the Indian culture, and the couple is exchanging gold rings and flower laurels. The groom's parents are offering a gift to their new daughter-in-law, the rocking sugar named Misri, which represents their wish for a happy and sweet life.
2. Sangeet
Sangeet is a whole night party for women. At this party, girls from both families are dancing the entire night. It represents a grand celebration full of fun and joy, and their performances are truly astonishing. It can be only the Sangeet party, but sometimes, it can be in pair with Mehendi, all by a couple's choice and their plans.
3. Mehendi
Mehendi is also known as Henna Ceremony. If you know something about India, that is unquestionably henna. A day before the wedding, girls are painting their hands and feet with henna. The design of paintings traditionally represents the love between a future couple and their bond. This ceremony is not only for the bride, but also for her female relatives, and they are enjoying this special thing together. Mehendi is a special day in every girl's life.
4. Sagri
Mehendi and Sagri are the ceremonies that usually go together. Maybe it is because both celebrations are about girls. Sagri represents a marvelous celebration when all female members of the family are offering gifts to the bride. That is special, since this relationship is something astonishing in Indian culture, and every bride feels special on that day.
5. Kanyadaan
In every bride's life, the father is a crucial figure. When a father gives his daughter to another man is a breathtaking moment. Kanyadaan is a special ceremony where the father is giving his daughter symbolical placing her hands into the groom. Daugther can't be happy until her father gives her, and offering her means that she is marrying a good man, according to her father. That is a special father-daughter moment that both will cherish for the whole life.
6. Laja Homa
If you have a brother, you know how important is he, especially in the young girl's life. That means that the brother's blessing is something that every girl wants to have. In Indian culture, the brother has a significant role. Laja Homa is a blessing from a brother. A brother puts rice in sister's hands, and every rice that falls, a groom is catching. The rice that he doesn't reach should fall into the Agni, which is Indian traditional fire.
7. Haldi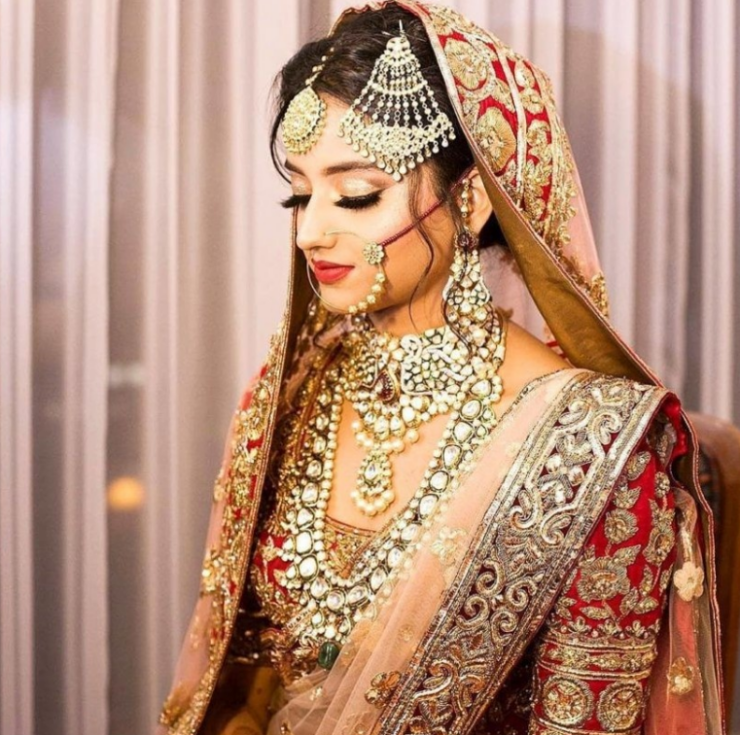 It is normal to be a little nervous on your wedding day, and there is a special ceremony to help you with that. On a wedding day morning, both families are spreading a unique mixture of water and oil onto the skin and clothes of the bride and groom, and they believe that that will bless the couple, calm them, and make them ready for their special day.
8. Mandap
Talking about Indian weddings, means talking about many unique decorations. The mandap is one of the most special ones. It is a specific canopy with four-pillar, and it is always full of many bright colors. You will never see the mandap that is not bright and colorful. The whole ceremony is under the mandap, and you can't imagine the Indian wedding without that.
9. Jai Mala
Jai Mala is one flowerful ceremony. It is all about flowers. Since flowers are a great symbol of love and life, this celebration is all about that. The bride and the groom are giving each other a flower garland. That represents a welcoming to a new family in the most exclusive way. That also represents taking place after the Ganesha. Many people think that without that, the wedding can't be complete.
10. Mangalsutra
While in many cultures, the rings are a great symbol of love and life, in Indian culture, they are not. For an Indian wedding, the groom is not preparing a big ring for his bride. Instead of that, he is preparing a perfect necklace that he will put around his bride's neck. That should be a necklace with two golden pendants, and he should tie it with three knots to make a strong bond that will stay for 100 years.
Every wedding ceremony is special, and any of them is something that you will remember for your whole life. You should be open to many different types, and choose the one that suits you most, and you will enjoy it. No matter where are you from, you will enjoy the colorful and joyful Indian wedding when you attend one of them. It is truly something special, and there are no words to describe it. If you are a Bollywood fan, you will be pleasantly surprised, since those ceremonies are much more than Bollywood. Be sure that you won't be able to retell it to someone, and even if you have a lot of photos, no one can understand it in the same way you are. Those weddings are not something that you should look through the camera since the only way to live the whole experience is to live it throughout your own eyes.