In the 21st century, the concept of fashion has undergone a drastic change. Muslims generally have a rich cultural heritage. But their conservative rules often act as barriers to fashion and clothing.
Muslim women are equally conscious about their dressing sense. They wear fashionable clothes that abide by their cultural norms. The concept of Muslim fashion is still a fresh concept but various brands are exploring the possibilities in this field. Visit here to find a wide array of beautiful fur-based winter wear which is sure to raise your style quotient.
A hijab is generally an integral part of any outfit worn by Muslim women. Floral and multicolored hijabs have gradually become common and black hijabs are slowly moving out of trend. In this article, we will discuss a few contemporary fashion and clothing items that are trendy among Muslim women this winter. They are as follows:
Bomber Jacket with Hijab
Muslim women express their pride in their religion by wearing a hijab. So, they are often found experimenting with a couple of different types of dresses that go well with the hijab. The hijab is an important part of their culture and it adds an element of modesty and elegance to their outlook.
Patched bomber jackets and fur carpet bomber jackets are popular among Muslim women. They may wear a bomber jacket casually over a t-shirt too. These jackets don't leave even a sliver of skin exposed. The look goes really well with a pair of fur slippers.
Alternately, several Muslim celebrities prefer wearing a bomber jacket over a dress. It renders a sleek yet tomboyish look. When teamed up with a pair of vintage jeans, it provides a vintage, yet conservative look.
Hijab and Leather Jacket
A hijab, when paired with a leather jacket, renders a smart look. You can wear a long maxi dress with a jacket on top of it. You may accessorize this dress with a leather jacket. It is advisable to choose comfort over the latest trend and you can do so by investing in a leather jacket.
These jackets give a raw and rugged look. You may add contrast to your look by using light, feminine pieces with these jackets. Fashion designers claim that it is not a good idea to choose a leather jacket that doesn't have an inner lining. It needs to be comfortable, and the leather should not wear off when it comes in contact with the skin.
Depending on your budget, you may choose genuine leather or faux leather. Also, fashion counselors advise people not to buy a leather jacket online. Colored leather jackets are in fashion in the 21st century. They may be worn with red trousers, strappy heels, ponytails, and outsized earrings. The best part? Leather jackets keep out the bitterly cold wind and also help you hype up your style quotient.
Long Trench Coats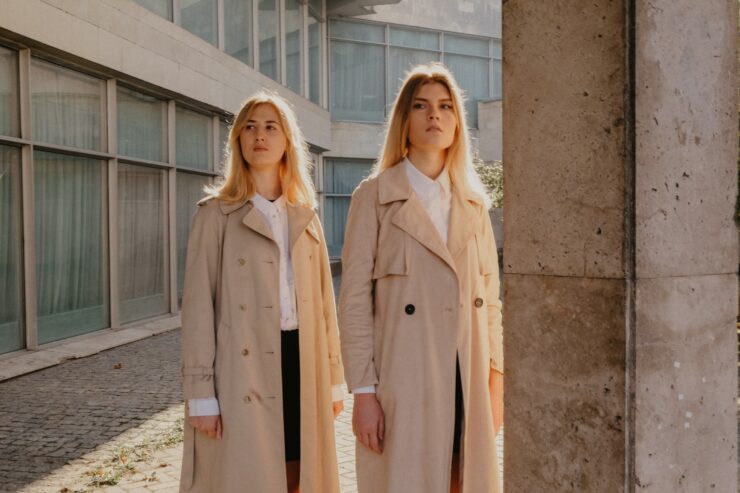 The long trench coats cover every inch of the body. Also, they act as a shield against the harsh, dehydrating winter winds. You may team up any hijab made of a thick, fabric with a long, black coat for evening wear. Such coats are not only stylish but also comfortable. You can easily carry them gracefully.
With these beautiful coats, you can easily establish a fashion statement. You can choose to wear a pair of slacks with a beautiful black tee-shirt underneath the coat. You can pair them up with long, black boots and carry a small purse. Wear some dangling earrings to finish the look.
Faux Fur Jacket and Vests
A faux fur jacket is a must-have during the winter season. You can make a clear style statement with fur jackets. They look best when paired with denim jeans and white sneakers. If you are going for an elite event, you can choose to pair them up with heels.
Choose to wear fewer accessories as it will help the intricate design of the jacket to stand out. Muslims generally steer clear of "haram" goods. With faux fur coats, they have nothing to worry about. A faux fur coat keeps the wearers guilt-free because no animals have been harmed in the process of collecting the fur for the making of these coats.
It is a good idea to choose a bold color for a faux fur coat. It will provide an edgy look to your personality. You may also team it up with a light-colored hijab to complete the look. A combination of faux feather coat and cashmere is also an amazing choice for winter. Not only will it keep you warm and comfortable, but it will also add charm to your overall look. You may couple them up with a pair of sneakers and denim.
Cardigans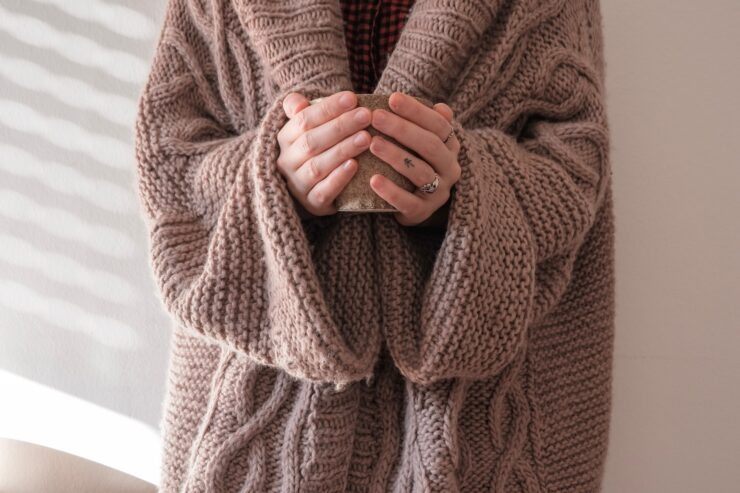 A long cardigan will certainly keep the cold winds at bay. They are the ideal, casual wear for a shopping spree or for a stroll to the mall. Thick cardigans may also be coupled with hijabs for an appealing look. You can choose body-hugging cardigans to highlight your curves and add to the warmth.
Maxis
Fashionable clothing need not be luxurious. It can be something as simple as long floral maxis. Maxi dresses are perfect for daytime errands during the winter months. They are highly comfortable and you may style them up with beautiful scarves and leggings of your choice. Soak the warm rays of the sun in an oversized and elegant maxi this winter.
The Final Verdict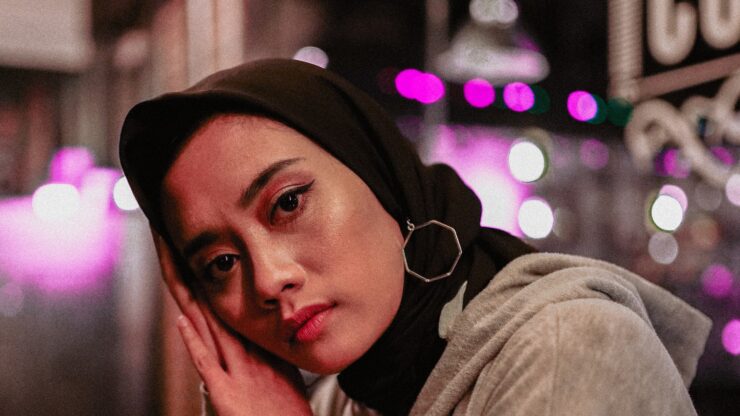 Fashion designers have created their separate niche for Muslim girls' winter wear. Dark colors and bold prints are in trend these seasons. All the options listed in this article will let you flaunt your fashion sense in style and yet let you maintain your modesty and integrity.
You can choose to experiment with the colors and texture of each of these outfits. Create a stunning look and keep yourself warm during these winter months in a fashionable manner.