The suitable eBike for women isn't always an eBike designed exclusively for them. Instead, it can be an electric bike that fits and feels perfect for you.  You'll have the impression that it was made just for you when you ride it.
It certainly feels like it when you take your first trip on Delfast California. We've tried it, and we were impressed with the levels of comfort it provides ‒ for everyone, regardless of gender.
Let's examine each of Delfast California's characteristics in more detail.
First impressions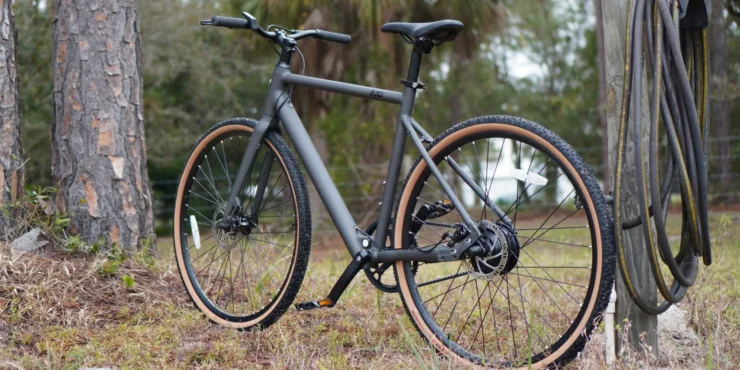 First of all, it's super comfortable to use.
You'll notice quality above and below you as soon as you pass through the graceful U-frame. The quiet mid-drive motor's ability to shift gears smoothly perfectly suits the silent yet powerful motor. Also, you have access to a display and an app for tweaks during the ride. A model like that felt like it was designed to be intuitive for use ‒ probably even for the new riders.
It is quite impressive that an eBike with a battery big enough for a 100-mile range only weighs 66 pounds. The step-through frame's apex, where the battery and mid-drive motor are located, produces a perfectly balanced ride.
The brain of this vehicle is the onboard computer. Everything functions so effortlessly that you hardly even notice it is there. The battery controller, mid-drive motor, regenerative braking system, battery, lights, and all other significant components and safety functions are shown on the onboard computer. With a swipe of your finger, you can control them all. For us, it feels like something straight from the future.
Safety and security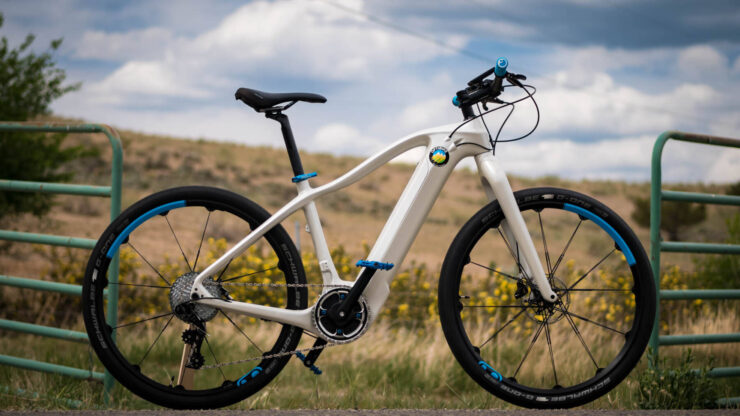 Safety is not something you can ignore. In terms of safety, this eBike is nearly flawless: Bluetooth alarm system, immobilizer, GPS tracker ‒ everything you can find in the car, you'll also see here. Even better ‒ the onboard computer is connected to the app on your smartphone, so you have some safety controls there as well.
The U-frame might only look tiny and fragile. Made of steel, it's highly durable and ready for any terrain challenge. Mountains. Plain roads. Hills. Climbs. Both the mid-drive motor and the balanced frame made it positive that this electric bike can withstand a lot of pressure.
What about power?
The eBike you don't have to be concerned about running out of power is the ideal women's electric bike for commuting. This eBike's replaceable lithium-ion battery can power your ride for up to 100 miles at 20 mph speed and has a relatively short charge time. The battery can be simply taken from the frame and charged ‒ no need to worry about its weight or finding the nearest stop to charge.
Being a Class 3 electric bike, Delfast California (https://delfastbikes.com/californiaebike) is the ultimate transportation means. It has a perfectly flexible pedal-assist system that has five operating modes, allowing you to easily adjust the speed of your eBike and pedalling effort you have to make.
In conclusion, it's another of Delfast's signature models: powerful, smart, and versatile. Perfect for women and for everyone who prefers step-through frames and lightweight eBikes.