One of the important factors in creating a home is the selection of materials for the floors, doors, and windows. As one cannot replace these components after frequent use, one must select excellent materials to build the base, doors, and windows. Many new types of materials have entered the market that looks amazing and have strength and reliability.
In the flooring category, many people have started using LVT flooring due to its extraordinary benefits and realistic visuals. LVT flooring is also known as luxury vinyl flooring and is used in various parts of the home. But many people need clarification while selecting between LVT flooring and laminate flooring. Both have many benefits, so it takes time to choose. Given below are points that prove which one is more suitable:
The Waterproof Quality Of LVT Flooring Makes It Better Than Laminate Flooring
One of the most significant factors that make the LVT floor better than the laminate floor is its waterproof quality. Laminate floor materials are moisture-resistant but not waterproof, which means they can only resist water for a certain amount of time. Due to this drawback, one cannot use the laminate planks in areas where the floor gets in contact with water daily.
As the kitchen and washroom floor gets wet due to washing dishes, washing clothes, and bathing, the installation of a waterproof floor is the only suitable option—regular absorption of water by the laminate floor results in swelling and warping of the floor planks. But the case is different with luxury vinyl flooring, as it does not allow water to get through the material and saves the floor from water damage.
Luxury vinyl floors can be used in any part of the home or outside the area, but they are mainly used in the kitchen and bathing area due to their waterproof factor. As removing the floor planks after any damage gets difficult, the owner should always choose the material that can last longer and is not affected by factors like excessive water deposition. This difference in both floorings is due to the materials used in their manufacturing.
The LVT floor planks are made with the help of PVC material, which has many incredible qualities like being corrosion-resistant, water-resistant, and chemically resistant. At the same time, laminate floor planks are made with the help of wood, which quickly gets damaged by contact with water and other chemicals. This set of qualities makes LVT floors better and more suitable than laminate floors.
LVT Floors Are Easy To Clean And Maintain As Compared To Laminate Floor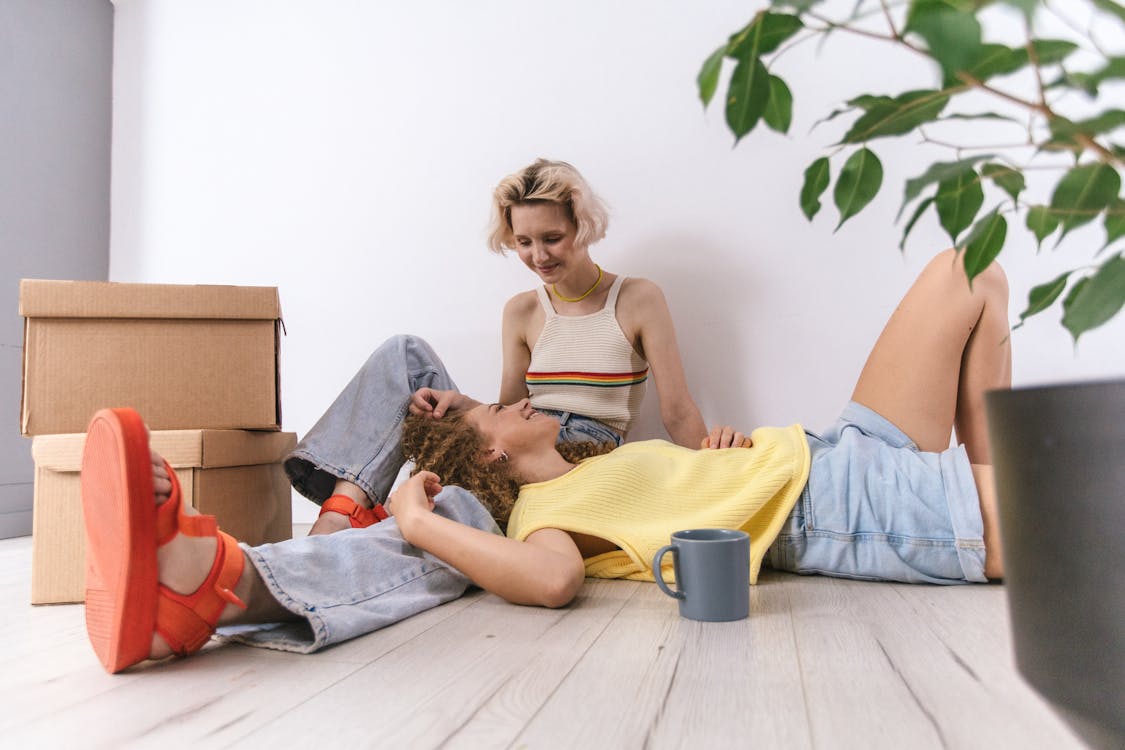 While choosing the material for the floor, one should always pay attention to the cleanliness factor of the material. Home floors get dirty very quickly as people carry the outside dirt inside while entering the home. That is why regular cleaning of the base is essential. Most of the time, cleaning the floor is challenging as the dirt, and stains get firmly stuck.
This happens with a laminate floor; the shiny appearance of the floor looks beautiful, but it is tough to clean and maintain it properly. On the other hand, LVT flooring can be cleaned and held without going through any complex processes. One can spill water and apply disinfectant to remove the dust particles from the floor.
Regular cleaning can be a big headache for anyone, so a floor that is easy to clean is the most suitable option. This is another factor that makes luxury vinyl floors better than laminate.
LVT Floors Are More Durable Than Compared To Laminate Floors, Which Makes Them Better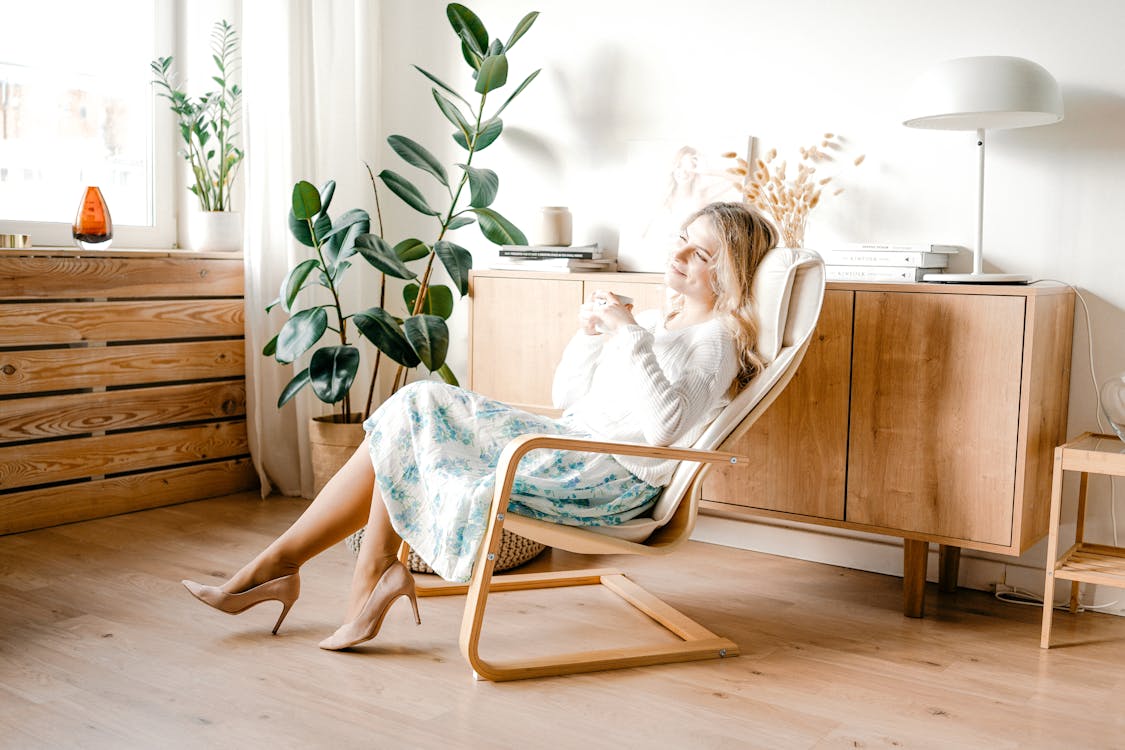 Both flooring materials are solid when it comes to strength and rigidity. Floor surfaces of luxury vinyl and laminate are resistant to scratches and stains. But when it comes to comparing durability, luxury vinyl flooring provides better durability than laminate flooring.
The LVT flooring has specific layers, and the prime coating is PVC, which provides it with high flexibility and stability. These two factors of flexibility and strength make LVT floors more durable and robust. The top layer of both materials is solid, but the luxury vinyl floors maintain the quality of flexibility and stability for a more extended period. The primary layer of fiberboard in laminate floors only provides it with rigidity.
That is why floors made of LVT are preferred in home areas where durability is the most crucial factor. Laminate floors are also not that tough as compared to LVT floors. This is another essential factor of durability that makes LVT better than laminate floors.
The LVT Flooring Is Available In Various Types And Is More Affordable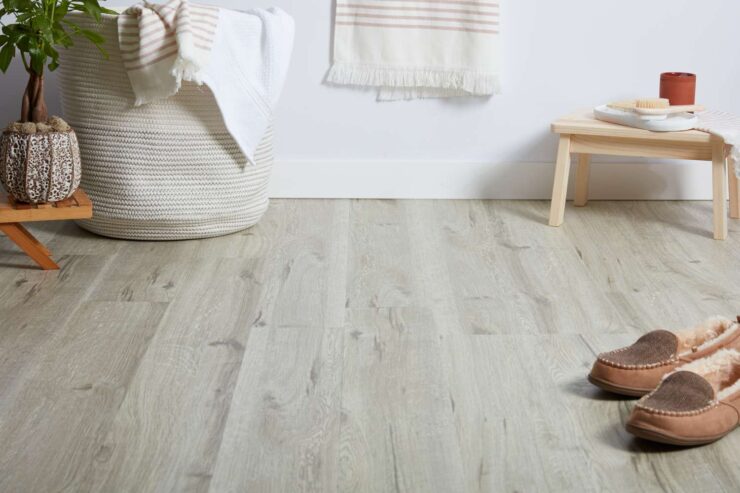 One of the primary factors that makes luxury vinyl flooring better is the type of material available in it. These are available in plank, tile, and sheet vinyl options, providing an aesthetic look to the floor. Also, the number of colors and shades available in this type of flooring is high. In comparison, laminate flooring has fewer options and colors. Laminate floors also have a significant disadvantage in terms of variety.
The various types of LVT floors that are widely popular for homes and hotels are wood effect flooring, stone effect flooring, and click-fit flooring. Among them, the wood effect floor is the most attractive as it gives the house a wooden look and creates a classy floor design. Stone effect floor is also famous, as they look exactly like stones but are warm, unlike stones. These varieties and different looks are not available on laminated floors.
Another critical factor that makes LVT better is the availability of the material at an affordable price. Luxury vinyl flooring is one of the cheapest floors that one can install in their house. The whole buying and installation process is very cost-effective. Laminate flooring costs slightly more than LVT flooring. One can buy any of them, but for a cost-effective solution, LVT comes out as a better option.
Conclusion
Both types of floors are strong and beautiful, but when it comes to specific qualities essential in floors, LVT proves to be a better option. The durability of the material is the first factor that makes it better. As floor installation only happens occasionally, one must select a material that can last longer.
Other essential qualities like a large variety, waterproof quality, and affordability make LVT preferable. The appearance and specific qualities of laminate floors are also great, but one must choose the former option for reliability. All the above points prove that luxury vinyl floors are better than laminate floors and can be used in any part of the home.