The bathroom is very important for every home and it needs to be designed carefully. Besides the basic need for being very functional, it also must be beautiful, relaxing and fit in the general style throughout your home. If you're just starting to design your bathroom than it would be a good idea to think about your needs, preferences, and possibilities depending on the space you have and the budget you plan to invest.
Choose the elements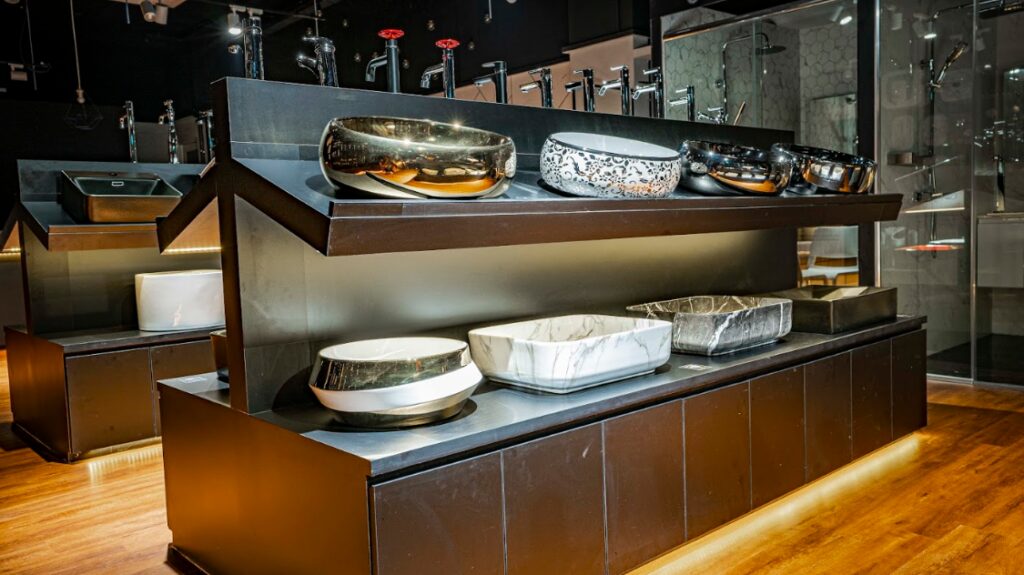 Every bathroom should have a nice bathtub or a shower cabin, as well as a big bathroom sink, toilet and bathroom cabinets where you can place towels, cosmetics, and detergents, so they're not in the way. Think about the way everything should be organized and if you care about practicality, make sure everything is close by at the reach of your hands.
If you like to spend some time in the bathtub, choose one of the numerous designs that exist on the market. It should be big and it can be designed in a modern way or look like the old fashioned tubs where you will feel like a Hollywood movie star. In addition, you should think about storing bath salts and oils next to the bathtub so you can keep them handy whenever you need it. A nice bathtub can truly add to the overall impression your bathroom gives.
The shower cabin is a great choice for people who like to take their shower fast. It is also perfect for families that have small children because it is easier to keep the bathroom dry and all the water inside the shower cabin. Otherwise, your bathroom may feel like a public swimming pool every time you go in with water everywhere. There are different types of shower cabins, so choose the one that fits into your needs the most. Think about your family's preferences at the moment and over the course of the next decade. That will give you an idea about the type you should choose.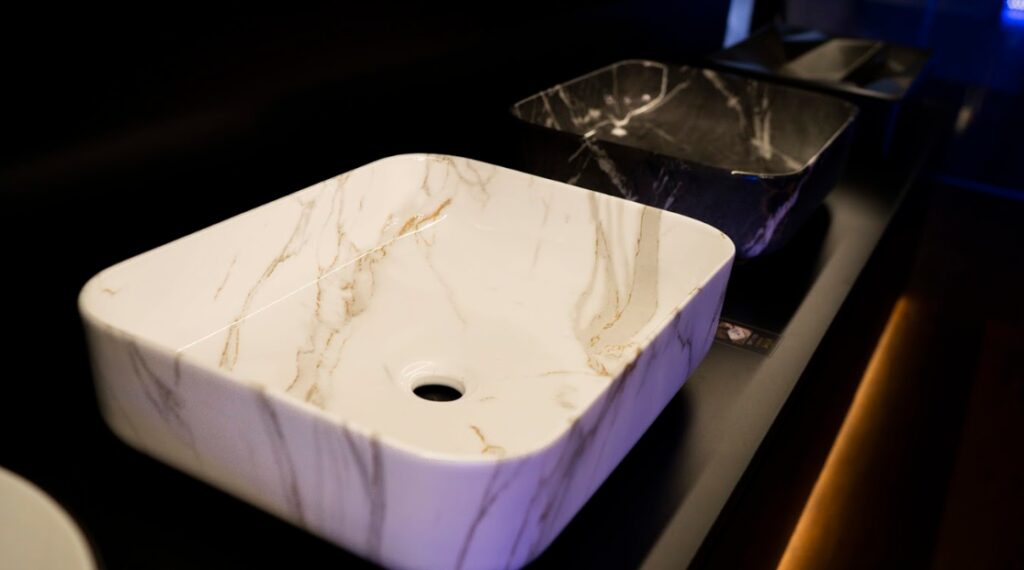 Being in Bath & Co Tuscani Concept Store can feel a lot like being a kid in a candy store.
Taps and basins could benefit from being timeliness. We love marbled-inspired basins as the colour scheme is easy to match and the swirls mask any sort of dirt that might have accumulated over time.
We love sleek faucets and showerheads with a good handle such as these.
The toilet should be practical, beautiful and with the modern mechanism that saves water but at the same time is very efficient when it comes to cleaning the content. The size should be appropriate for all family members, but it also needs to fit in the style you want in your bathroom.
Pick the style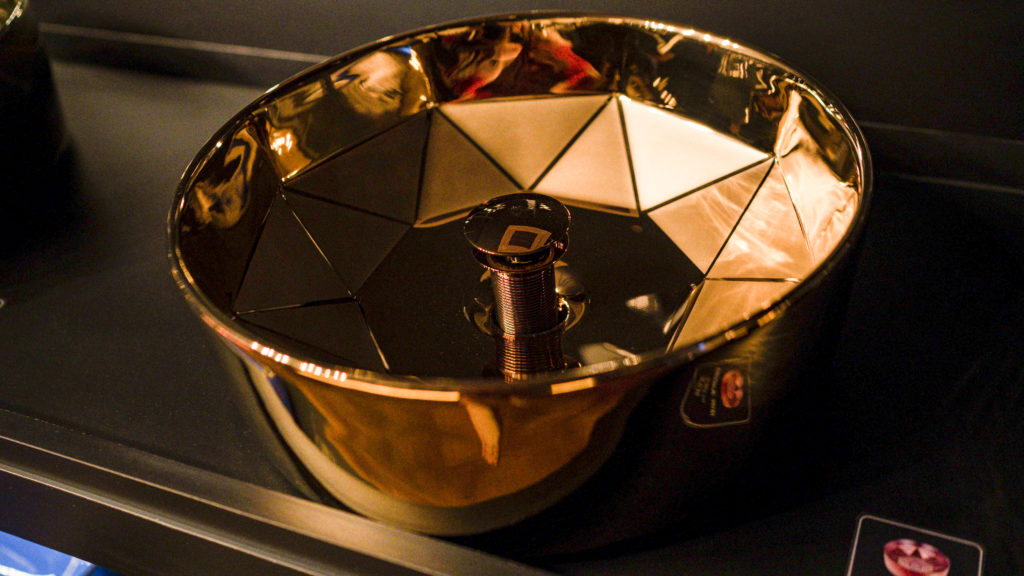 Decide on the color you want to dominate in the bathroom. If you want colors that can fit in with everything easily, then maybe you can think about the nudes or stick to the white color. Those are the easiest for combining with all the other accessories, making the whole area cozy, relaxing and beautiful. The bathroom is, after the kitchen, the room where people like to spend the most time.
The floor should be non-slippery. If you like to keep your bathroom warm, you can add underfloor heating. The heat goes up, keeping your entire bathroom warm which can be a really pleasant experience since no one actually likes to be cold in the bathroom after having a shower. If you want a modern bathroom with all the conveniences that can be implemented, then this should certainly be one of the options to consider.
One important thing to think about is the lighting in the bathroom. Besides having the main source of light, you should also have some dimming options that could be handy when you want to have a nice bath or maybe have some quality time with your partner. Think about placing a dimmer switch instead of your standard switch on the wall.
Make your bathroom cozy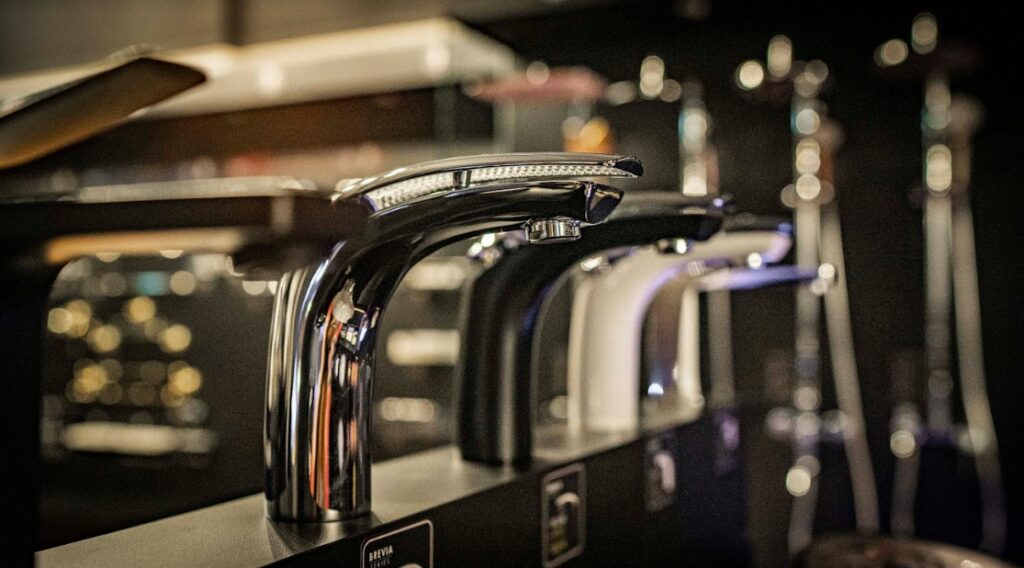 Adding plants to your bathroom will certainly improve the overall impression of any person who walks in the bathroom. Remember, you won't be the only one using it, your guests will use it too. Make sure you make enough room for things like candles, maybe even a painting, so everything that makes you feel like home. The time of classic bathrooms without any decorations has passed and now people want their bathrooms decorated just like any other room in the house.
If you like to listen to music, then you can think about investing in concealed speakers and listen to your favorite songs while you have a bath. Add all the details that you think makes the bathroom more appealing, but don't forget the functionality because it must be the main goal when working on a bathroom. Make sure you don't use all the space, so you can have enough room to move freely. No one wants to walk in the bathroom and knock off half of the cosmetics placed strategically on the shelf.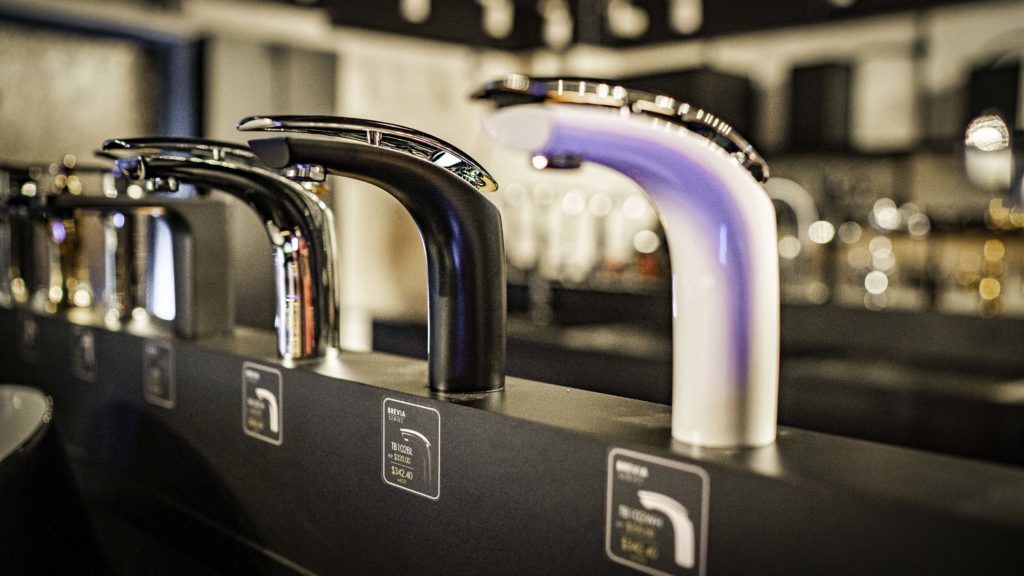 The bathroom doesn't have to cost a fortune to be beautiful, nice and comfortable. It's all about the way you fit in all the elements. Don't be afraid to experiment a little or make some drawings or 3D models that you can show to your designer before making the final arrangements. Remember, less is more and if you want an elegant bathroom, limit the number of additions so you don't burden it with too much of everything. It is easy to get carried away once you start working on your bathroom, you will think you need everything, but some planning will do the trick and making a list of necessary things will keep you on the right track.
It is important to have a vision about the dream bathroom you would like to have and work your way through the plans step by step. When you figure out what exactly you want, the process will get much easier and you will be closer to the wanted bathroom in no time. Having too many choices can be frustrating at times but as long as you have a clear goal, it will be easier to find the wanted items. It gets easier when a store is stocked with bathroom consultants who have design and construction background as they will be able to advise you on solutions that work will work for your home and specific needs. To finish it off, add nice towels and bathroom carpet that will fit in the overall style and you will be ready to enjoy your bathroom!
Visit the Bath & Co Tuscani Concept Store for more information.