This designer and visual artist constantly evolve his work to push out of tradition and embrace modern influences.
British-born Ruh al-Alam was raised in the UK by his Bangladeshi parents. Trained as a traditional calligrapher, his deep passion for graphic arts led him to experiment with design and typography. Together with designer Peter Gould, Ruh recently launched Creative Ummah, an online networking and learning platform for Muslim creatives, no matter where they are in the world.
At this year's MOCAfest, part of the 11th World Islamic Economic Forum held in Kuala Lumpur from November 3–5, 2015, Ruh will be sharing his calligraphy expertise in a workshop together with calligraffiti artist eL Seed. A showcase of Ruh's calligraphy – modern strokes rooted in tradition – will also be on display throughout the festival.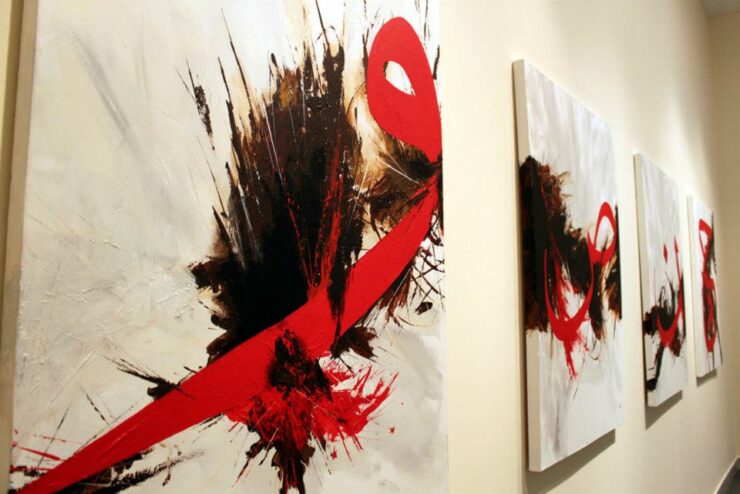 Aquila Style: You coined the phrase 'Visual Dhikr', which brings a sensory experience to what is usually considered a religious ritual. How did you come up with this concept?
Ruh al-Alam: The concept developed when I first began to create artwork that I wanted to define as my own spiritual expression.
Over a decade and a half ago, I was disappointed by the lack of quality Islamic art and wanted to create art that I would be happy to hang in my own home. When I began calligraphic work and painting spiritual words and phrases, I realized it was a form of dhikr – but visualized. It then became natural to consider all of the work I do a form of "visual dhikr".
Since then, the term has evolved and I've begun to use it in my own range of branded products. While some people use it to describe a concept – and I do that too – it will always represent my view of my own work and what I'm trying to express.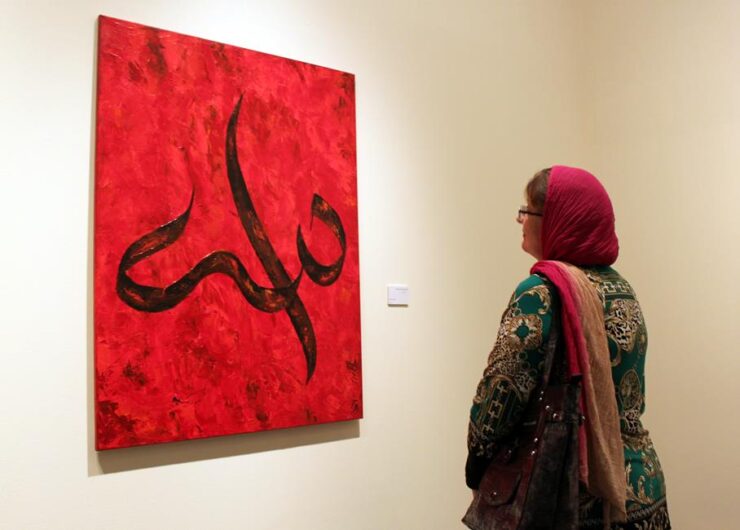 You are of Bangladeshi descent and grew up in London. How does your upbringing affect how you approach your art?
Growing up the UK means you have many complimentary and conflicting identities. Although I am of Bangladeshi descent, the dominant culture in my life is a British one. Like many Asians in the UK, we relate mostly to our home here [in the UK] and for many like me, my faith. Our identities are heavily informed by Islam, distinct from our British-ness or parental heritage, but which constantly give us a sense of being and a source of inspiration.
Growing up in Britain means to be influenced by all of the common things from childhood and contemporary art forms, music, film and social life. Therefore, my work is highly influenced by Western design traditions and art. With London being one of the art capitals of the world, this influence is unavoidable and highly energizing. This is why I try to do new things in my design work, [such as] taking traditional calligraphy and putting a distinctly British twist to it.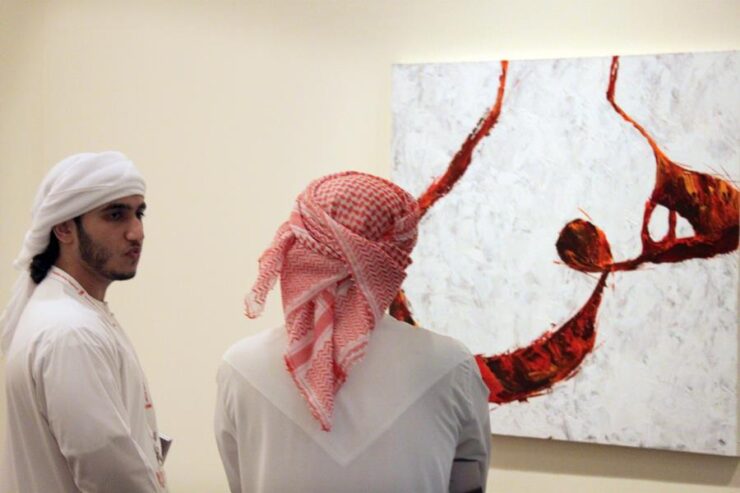 How would you describe your work?
My work is a mixture of many influences. While my inspiration predominately comes through the medium of Arabic calligraphy, it also comes from very different avenues – I'm a huge fan of both Japanese and Swiss design. Trained as a designer in London, I naturally have multiple takes on how to perceive Arabic calligraphy.
Although I am also traditionally trained in classical scripts in Egypt, I try to break away from what others can do [and] demonstrate newer styles and techniques. I find that my work varies from project to project and is forever evolving.
I like to think that my work is uniquely British. Just as you have regional variations of traditional calligraphy – maghrabi, andalusi, hijazi, kufi – in some cases, I would say that my work represents British Arabic calligraphy.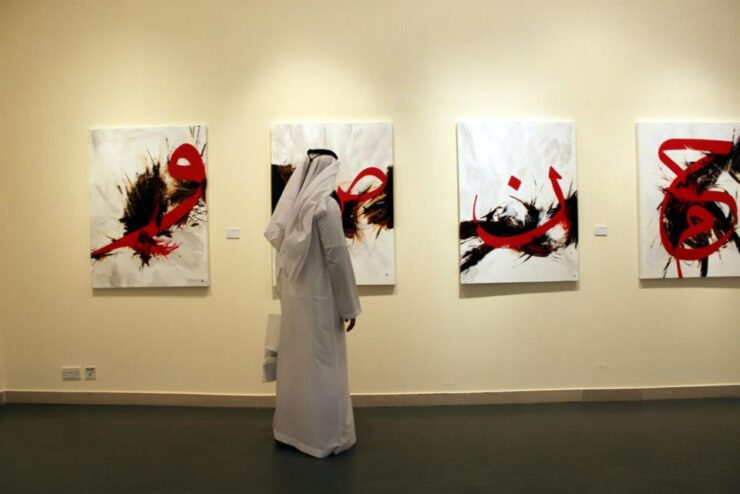 I find your new Arabic typography refreshing to the eye. How do you work to capture the essence of a classical script that inspires you?
I like to see Arabic typography in new guises and forms, by taking it out of the common Middle Eastern and Islamic contexts and showcasing its potential. Arabic typography is still in its infancy and I like to push the envelope with the way it is designed – with the Western Didot style for example – and not allowing it to be boxed in.
And even though Arabic calligraphy has its roots in traditional calligraphy, I like to see my work push itself out of that to embrace modern influences.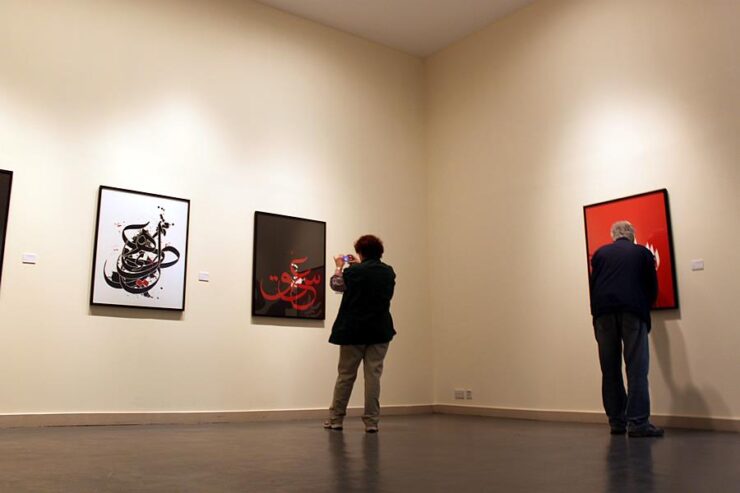 MOCAfest is all about bringing different kinds of artists together. Tell us about a collaboration you've had with a creative from a different discipline.
When you have a place where artists feel welcome and where their work can be showcased and appreciated, the potential for ideas, collaborations and sharing is only natural. Since the last few festivals, we've continued to have great connections with fellow artists and tried to find ways to combine talents to produce something new.
Most recently, I've had the pleasure of working closely with some former MOCAfest artists on video-based projects as well as be an advisor to others.
How were your experiences at previous MOCAfests?
MOCAfest was a great experience the last two times I attended, in London (2013) and Dubai (2014). The experience allowed me to meet new artists, industry experts, and leaders as well as impart the knowledge I had gained and could share with many of the participants. The experience was both exciting and extremely rewarding.
Other than attending the festival, what else would you like to do in Malaysia?
Malaysia is highly regarded by so many people I know. Aside from the forum and festival, I will be bringing my whole family and making it a two-week vacation in Kuala Lumpur and Langkawi. One simply cannot travel half the world and not see the true beauty of Malaysia.
And oh – the food, I can't wait. I love Malaysian cuisine.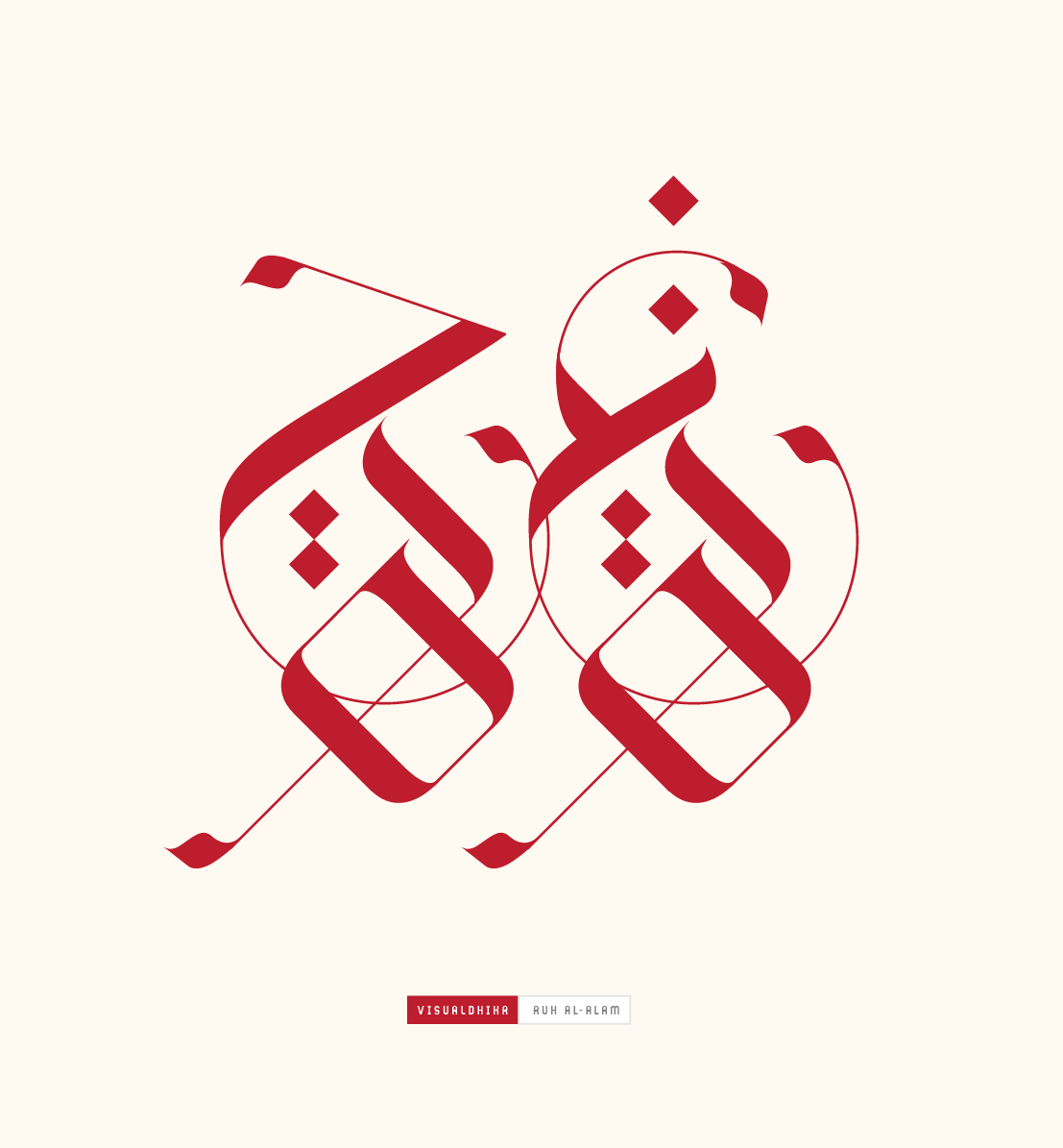 What's the one thing you're looking forward to most in this year's MOCAfest?
The sheer breadth of work on display and the engagement with artists and art lovers. The most exciting thing is to see art from the Muslim world: young, fresh and energetic, and given a platform to hold its own and prove its worth.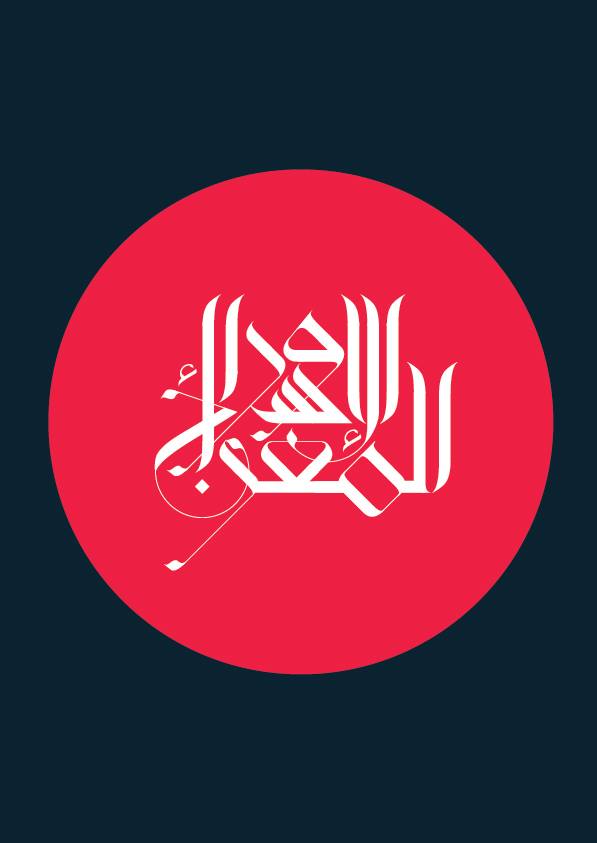 Catch Ruh al-Alam at MOCAfest:
Tuesday, 3 Nov 2015
2 pm' Reviving Jawi script through contemporary arts': Panel discussion
3 pm' Workshop: Creating calligraphy
4 pm' Visual tapestry in motion': A Soundscape series performance
Wednesday, 4 Nov 2015
10 am' How do we measure a creative and cultural economy?' Panel discussion
5.30pm 'Creating vs. copying: The creative process in the arts' Masterclass
Want to keep up with Ruh al-Alam's strokes? Follow him on Facebook, Twitter, Behance, YouTube or his website
Want to find out more about the World Islamic Economic Forum Foundation MOCAfest? Follow them on Facebook, Twitter, Tumblr, Instagram and YouTube for the latest and coolest updates, or you can click on the banner below to jump straight to their Facebook page.