Well-informed consumers are increasingly opting for halal fashion and lifestyle products as their wholesomeness appeals even to non-Muslims. Patricia Chow-Capodieci rounds up some halal lifestyle brands, some of which also adopt ethical and environmentally friendly practices.
Clothing & Accessories
Dian Pelangi
Indonesia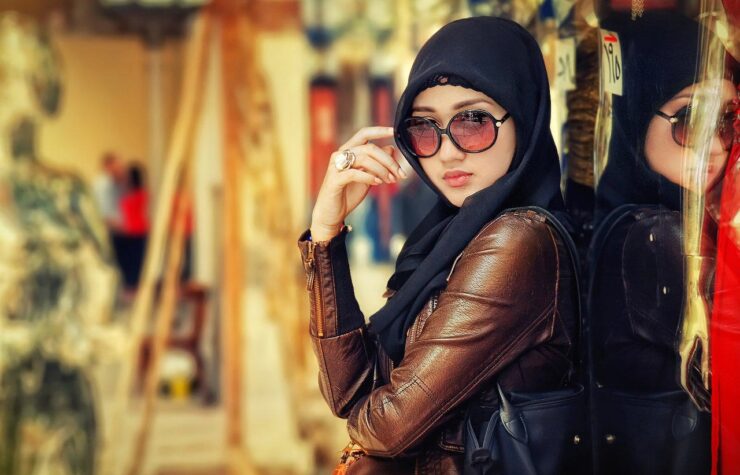 The brand's name combines the name of its young designer, 19-year-old Dian Wahyu Utami, and the Indonesian word for a rainbow to reflect its colorful designs on ankle-length dresses, jeans, tops, and scarves. The dyes used for producing its trademark brilliant and vivid colors are a mix of 30 percent natural dyes and 70 percent chemical dyes, an improvement from the solely-chemical dyes used by Dian Pelangi the company, which is owned by Dian's parents and produces Muslim fashion from its branches in Pekalongan, Central Java; Jakarta, northwest coast of Java; Palembang, South Sumatra; and Medan, North Sumatra. The company has more than 500 employees, all of whom are paid above government-recommended wages, and it also provides accommodation for its live-in staff (many of Indonesia's working class leave their villages to work in the cities). Working hours accommodate Muslim prayer times, and other religious allowances the company provides include providing mushollahs (prayer areas) and religious classes for staff. For information and orders, visit Dian's Facebook page, or call 62.285.4317.09.
Elenany
UK
Sarah Elenany was only 25 when she launched Elenany in 2009. The brand focuses on easy-to-wear outerwear and jersey dresses that feature graphics inspired by Islamic art and culture, and are mainly targeted at youths looking for modest attire. Says the British Muslim designer: 'I think about what it means to be a Muslim, then capture this spirit in graphics and incorporate them into the clothing. Because I was raised in London, the aesthetic of the brand is very urban but this element makes it appeal to both Muslims and non-Muslims, making the design inclusive.'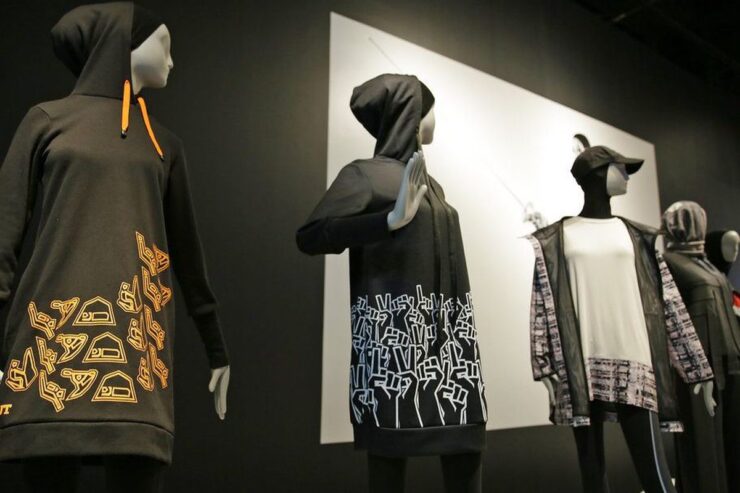 All Elenany clothing is manufactured in the United Kingdom according to ETI Base Code guidelines, an internationally recognized code of labor practices that apply equally to both migrant and native workers. In fact, as they declare on their web site: 'Elenany cares about people. We believe that people who make Elenany clothes should work in a comfortable environment and get paid a fair price.' Although Sarah admits that there are no strict eco-policies in place, she adds that trends are not considered when designing clothes, 'So hopefully the clothes can be worn season after season and used for longer, which ultimately means you buy less and use less material.' There are currently four collections for women with prices starting at US$40 for a T-shirt. As items are available only by pre-order, which requires a couple of weeks to fill, international orders may take up to four weeks for delivery. www.elenany.co.uk
Kikyja
Israel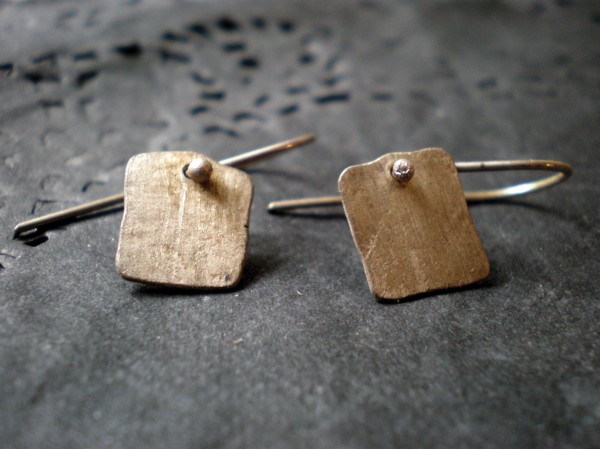 Lily Sharon, owner, designer and sole worker of Lilyja, creates crochet jewelry made from silver, gold, semiprecious stones and pearls. In the process of creating her handmade jewelry line, her range of recycled silver jewelry was born. She explains, 'I don't want to let any resource go to waste, so I collect all of the silver scraps that I generate while creating my handmade jewelry line and take them to a friend's studio, where they are all melded together and rendered useful again. Although I only save a few grams of silver here and there, I feel like I nevertheless leave a tiny bit of silver to Mother Nature, thus saving the world's silver mines.' Her modest efforts are born from her view that 'we are all, human and the planet, from the same source, and are all connected to one another'. Items from her shop at www.etsy.com/shop/lilyja include hairpins (from US$18), earrings (from US$20), rings (from US$24), bracelets (from US$24) and necklaces (from US$29).
Primo Moda
US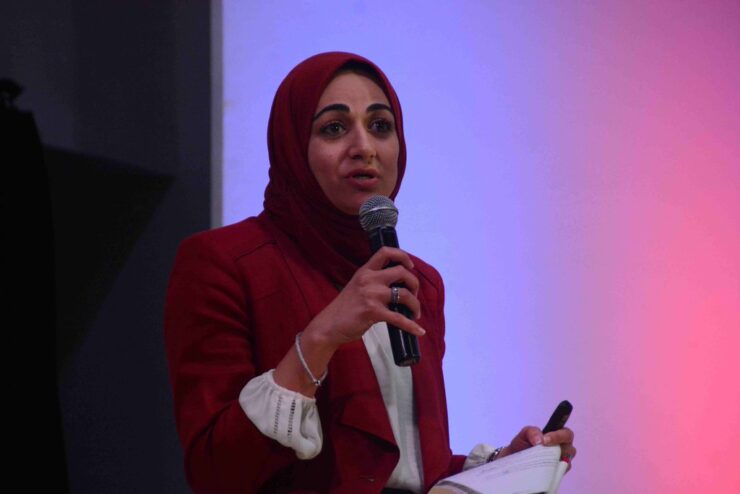 Zeena Altalib launched Primo Moda to provide 'women from all walks of life the chance to dress modestly and stylishly while being professional and active in their daily lives'. The brand's clothing, sportswear, swimwear and accessories are manufactured or sourced wholesale from ethical Muslim companies in Muslim countries, after being visited by representatives from Primo Moda.