Amidst a book launch, a worldwide calligraffiti project, eL Seed shares nuggets of random origin with Jonathan Wilson.
He might not be hiding in the shadows like Banksy, but eL Seed is still a hard man to pin down and definitely in demand. I finally managed to get hold of him for a quick-fire interview amid his gruelling schedule in Dubai.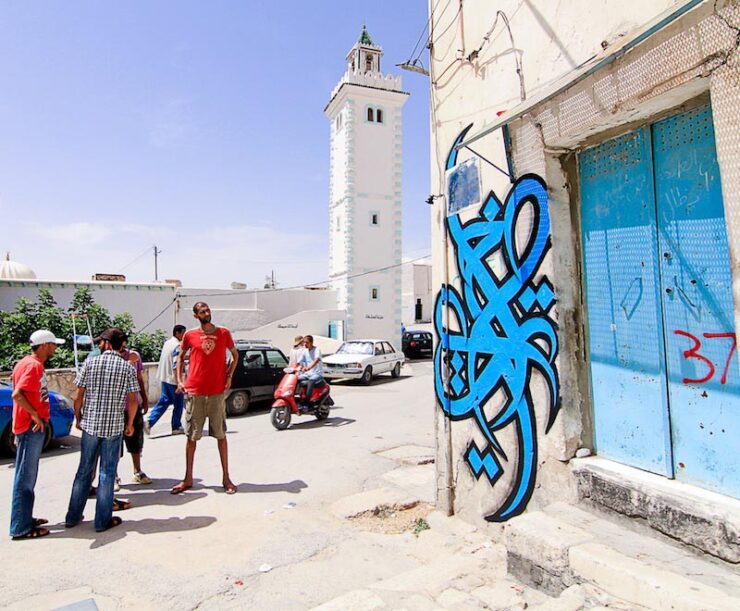 Jonathan Wilson: What have you been up to recently?
eL Seed: Wrapping up my first book, Lost Walls, which we launched at Art Dubai; and heading to the next step: a worldwide calligraffiti project called EPHEMERAL.
Lost Walls will be available on Amazon very soon. All proceeds from
the book will go to an organisation that I met during this road trip, whose
mission is to preserve the heritage of Tunisia.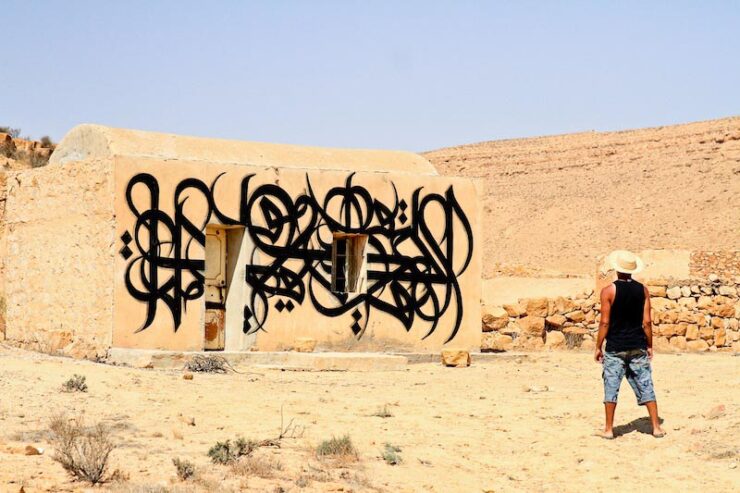 The spraycan is one of the instruments from the four elements of hip-hop. How hip-hop are you?
I grew up in it. I used to be a B-Boy for a long time. Actually, I was more serious with breakdancing than graffiti at one point.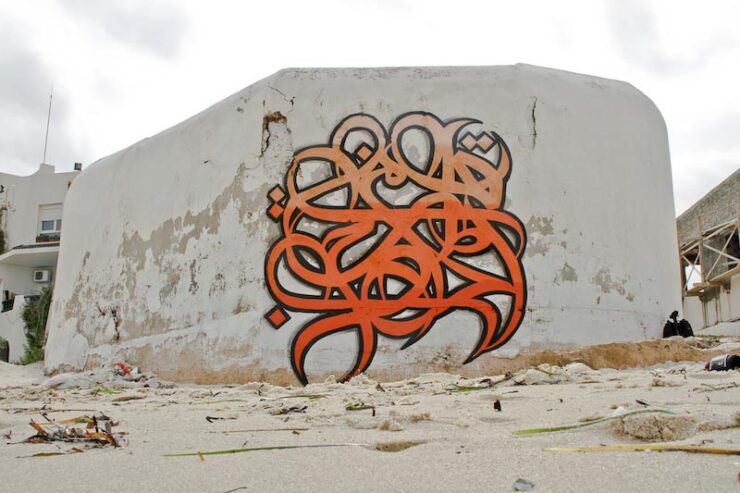 Can you describe your creative process, and give us some insight into what goes through your head, what you get up to, and how that works?
Depending on where I am, I try to find a message that is relevant to the community but still has a universal dimension. I pick the wall, draw a fast sketch and attack the wall spontaneously.
You mentioned in an interview at Harvard University when you were doing a piece in purple, how you were reclaiming the colour post-Tunisian revolution. If you could own one colour, what would that be?
Black – even if it is not a colour.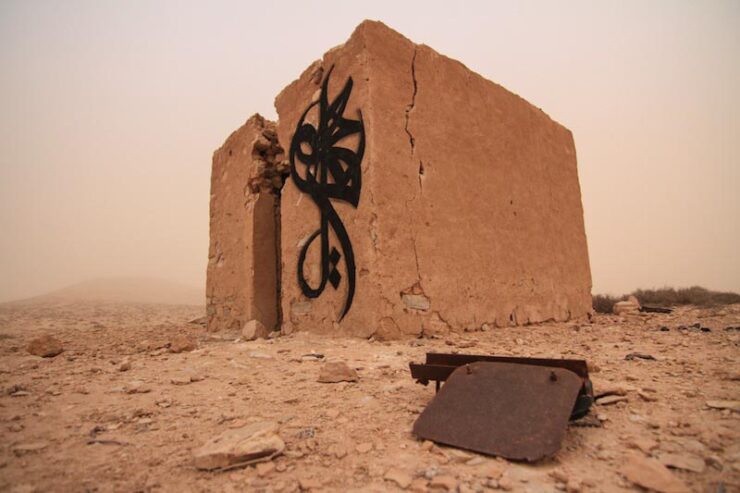 If you could do a piece anywhere in the world, where would you go?
On the moon.
Who are your favourite artists past and present?
Hest 1, Shuck 2, Mahmood Darwish, Nizar Qabbani.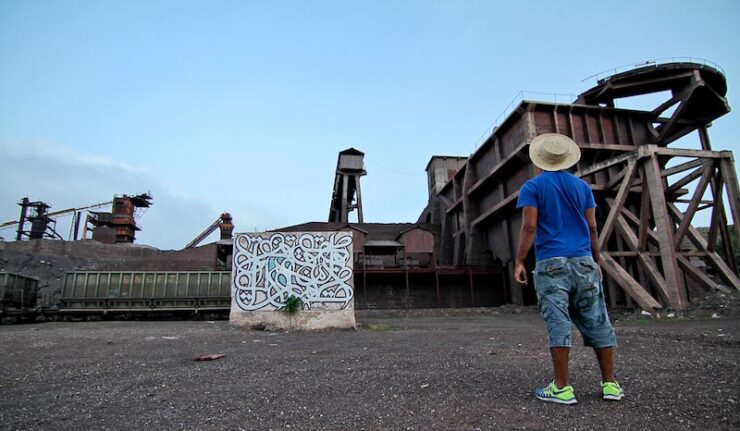 Do you have any artwork in your home? What is it and who was it by?
It's been almost 2 years that I've been traveling, so I don't really have a home. I have an apartment but it's not a home yet.
What's your favourite possession?
A drawing from my daughter.
Who's you're favourite superhero? And if you could choose one superpower, what would that be?
Spider-Man and Flying.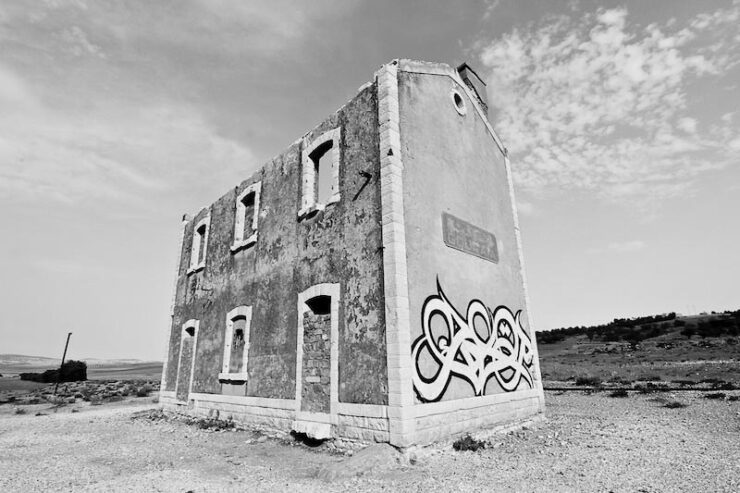 What are your top five tunes at the minute on your MP3 player?
Les autres, by Jacques Brel
Papaoutai, by Stromae
Batal, by Narcicyst
Fly, by Ludovico Einaudi
Hlm3, by Lunatic
What three books would you recommend I read?
Orientalism, by Edward Said
In the Name of Identity: Violence and the Need to Belong, by Amin Maalouf
The World According to Monsanto, by Marie-Monique Robin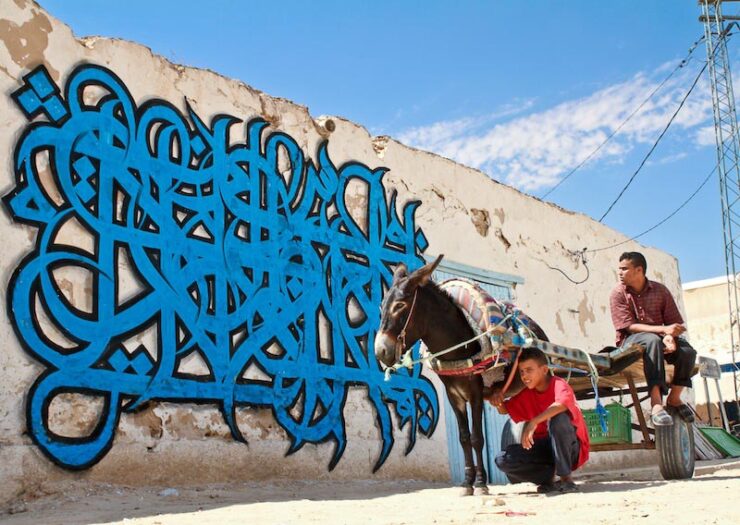 So you're coming out to Southeast Asia; what do you like about the
region and what are you looking forward to doing?
I've never been there, so I'm looking to meet new people and discover a new culture.
What essential items do you always pack?
My toothbrush and a marker pen.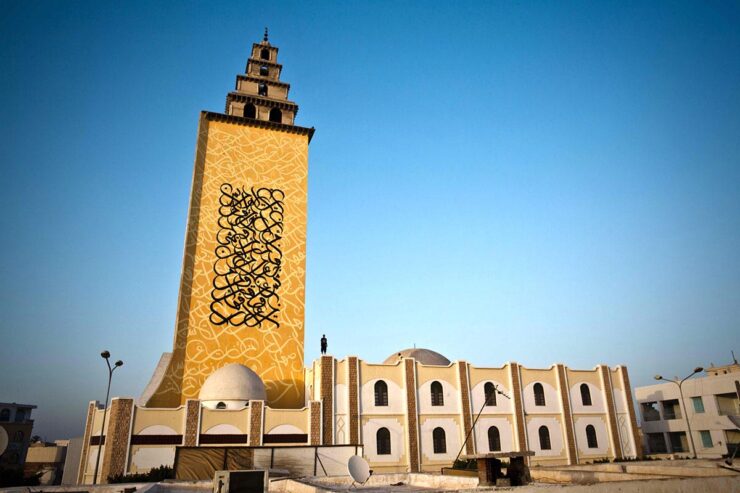 What souvenirs will you buy?
A scarf for my mother.