Mohammed "Mo" Amer is a Kuwaiti-born American stand-up comedian and writer of Palestinian descent. He is best known as one-third of comedy trio Allah Made Me Funny.
As a bona fide headliner, Mo Amer has already cemented his stature as a pioneer of Arab-American standup, a truly original voice in comedy today. Dave Chappelle regularly invites him to tour as his opening act, which Mo is able to do while he is not touring the world himself.
Mo hilariously reveals his life's curious tale, including how he managed to travel the world without a passport, was held at gunpoint by an American soldier in Iraq, and once had Bradley Cooper (unintentionally) save him from a sticky situation in Kuwait. Mo has performed in over two dozen countries on five continents – including as the first and only Arab-American refugee comic to perform for U.S. and coalition troops overseas, as well as with 'Allah Made Me Funny–The Official Muslim Comedy Tour.' With parents from Palestine, born in Kuwait, and raised in Houston, Texas, his entire life has provided fodder for hilarious–and at times heartbreaking–personal stories.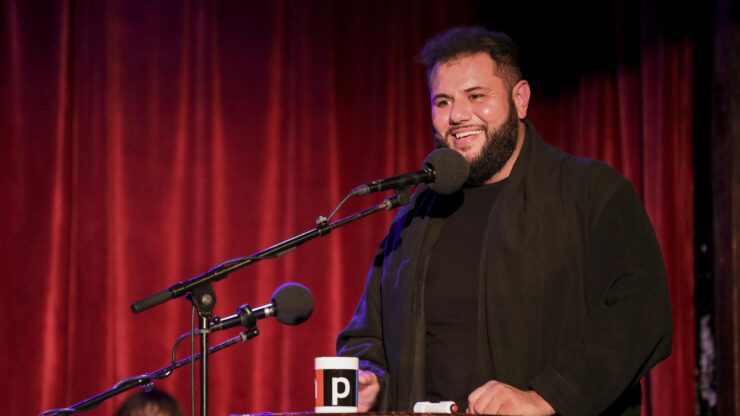 In addition to his work as a performer, Mo has also co-written an original screenplay, and is presently in development on his first solo comedy special, working with long-time standup collaborator Azhar Usman, through their jointly owned production entity, KALIJAGA MEDIA LLC.
He has appeared on television several times, starred in a handful of independent films, and has been interviewed by over 100 major world media outlets, including The New York Times, Rolling Stone, and The Guardian. Notably, he was also featured on the historic 'Al-Bernameg with Bassem Youssef' (The Daily Show of Egypt) as the only Arab-American comedian to appear on the mega-hit show.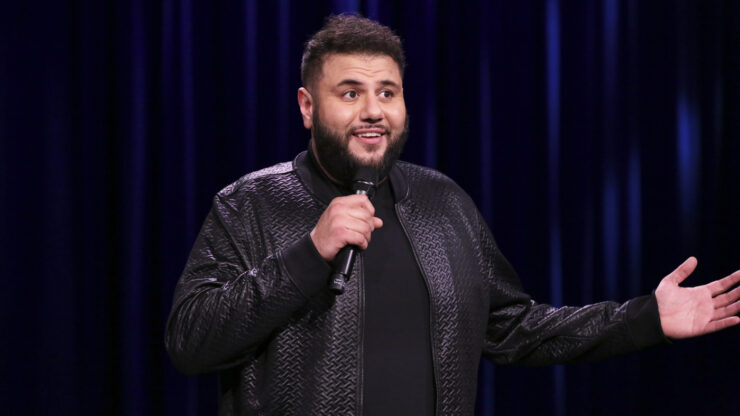 Amer's work promotes art and understanding between the diverse cultures of the world, and his ethnic and family background situates him to speak about the problems of religion, terror, and the politics of our age—through the lens of personal stories about his family and himself. He talks about his Palestinian background, family histories and growing up American.
Please visit his website HERE, or you can also catch him on Facebook and Twitter.
Want to find out more about the World Islamic Economic Forum Foundation MOCA Fest? Follow them on  Facebook, Twitter, Tumblr, Instagram and YouTube for the latest and coolest updates, or you can click on the banner below to jump straight to their Facebook page.