Zinah Nur Sharif talks to five UK-based modest and fabulous Muslimah bloggers – Hana, Jana, Basma, Dina and herself – on the hows and whys behind their blogging stories.
Bloggers. They are passionate people who write about the things they love and share it with the rest of the online world. It is a full-time job, one without a fixed description of what to do and when to do it, where the reward gained at the end of the day isn't money, but the love and encouragement from readers and visitors. No limitations, no boundaries. Perhaps best of all, they get to be their own bosses.
You may already know about some of them, having perhaps read their blogs now and then. Or maybe you're an avid follower. Either way, have you ever wondered why and how each of them started their blog?
My curiosity got the best of me, so I decided to ask these well-known bloggers what prompted them to get into blogging.
Hana Tajima
StyleCovered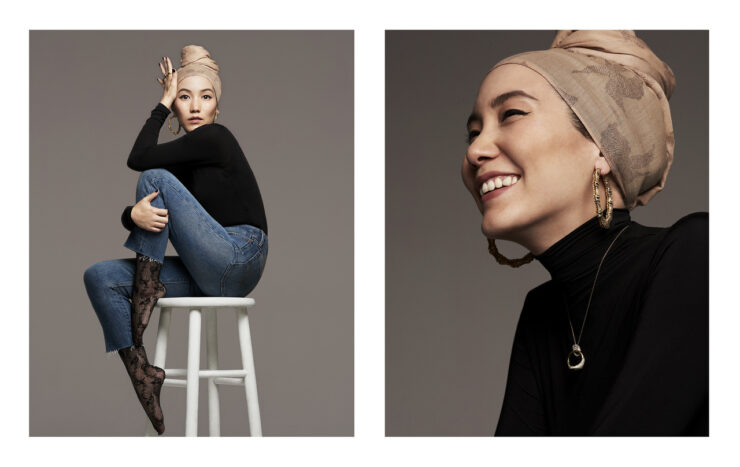 The uber-stylish British-born Hana Tajima-Simpson, who I dearly admire, has been running her wondrous blog for a couple of years. Her blog is a world full of marvels, whimsical beauties and a feast of inspiration for your mind and soul.
As a creative person, it is natural to jot down the imaginative ideas living in your head onto an empty space. So it was only natural for Hana to fill up the virtual space of blogging with her creativity. Hana, who is also the designer at Maysaa.com, revealed: 'For me, having a blog is like having a sketchbook. Whether it's photography, sketches or a video, it's all part of the same thing and it's nice to have a thread of creative thought like that.'
She initially started her blog on Islamic fashion as a focal point, exploring how it translates into high fashion. This then moved into her sharing her personal style and sketches. StyleCovered continues to undergo subtle changes and will be covering even more exciting things, so keep your eyes wide open and stay tuned to Hana on:
StyleCovered | Facebook | Twitter | Instagram
Jana Kossaibati
Hijab Style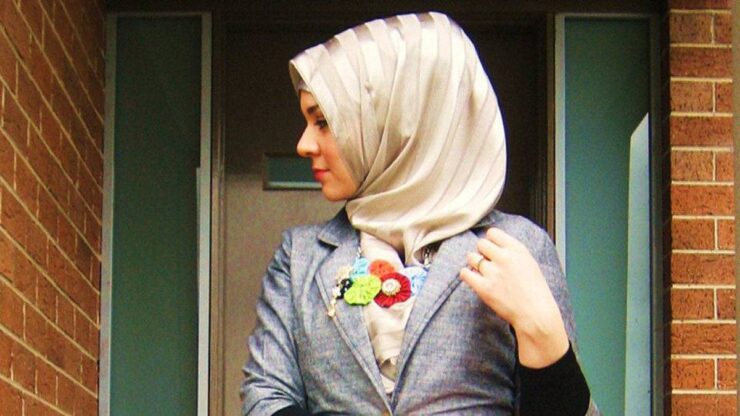 The UK's first style guide for Muslim women' – these words succinctly sum up Hijab Style. A highly acclaimed blog run by Jana Kossaibati, it not only inspires and guides Muslim women with style in the UK, but all over the world.
It all began when Jana couldn't find what she was looking for in the blogging world. 'Hijab Style started out five years ago, in September 2007. I enjoyed reading other people's blogs, but didn't really come across anything which focused on Muslim women's fashion and clothing. So I decided to start my own, which is all about style ideas and inspiration for Muslim women who wear hijab.'
Jana also writes reviews on modest clothing and features articles on designers of modest clothing from around the world. Follow Jana on:
Hijab Style | Facebook | Twitter
Basma Kahie
Basma K Collection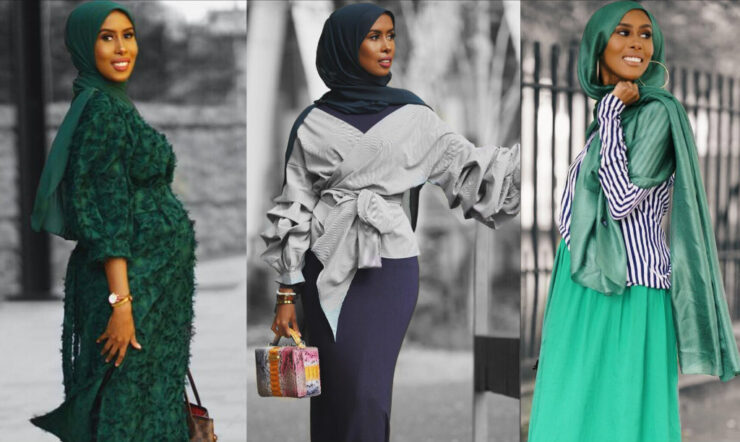 Not long ago, I came across a picture that looked like it had come out of the editorial pages of a magazine – fine, divine and oh-so-lovely. I then learned that it was from Basma's blog and her Facebook page full of wonderful pictures of Basma in a wide array of outfits.
London-based blogger Basma Kahie takes photographs 'of anything and everything included in my day; my hijab routines, my outfits of the day, etc.' This process became intertwined with her daily life and was the starting point of her fashion blog.
The outfits she wears are stunning, modest and very stylish. The pictures she takes are vibrant and of great quality. She inspires many and is widely loved; she knows what she's doing and excels at it. But that's not where it stops for Basma; she also keeps us inspired on her social network sites.
Facebook | Twitter | Instagram | Basma K Collection
Dina Toki-O
Lazy Doll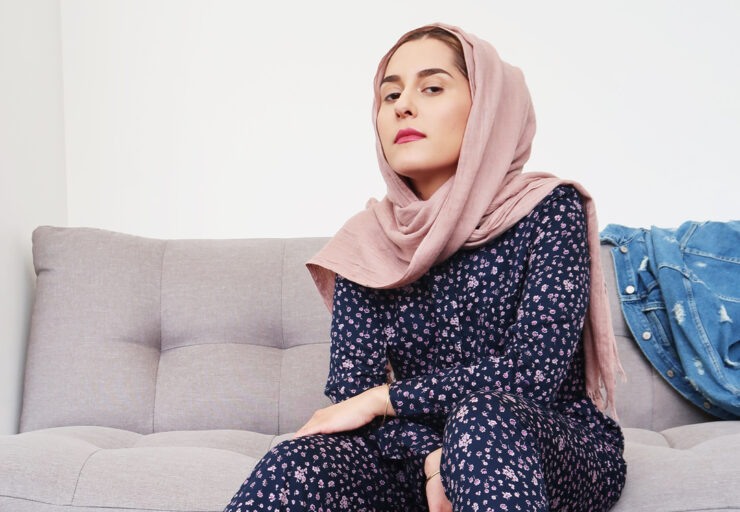 Do I need to introduce you to Dina? Have you not heard of her before? I can't believe it! She's only the 'notorious' UK-based v/blogger and designer Dina Torkia, who not only shares her fabulous outfits in her videos and blog, but also her designs!
Her witty, bold and yet lovely personality shines through in her videos and pictures. This stylish lady has been vlogging for a while and shares pictures of her outfits on her bustling Facebook page. Not until her followers asked her to blog did she discover what it was.
She admits: 'I didn't even know what blogging was and found it very odd at first! But now, of course, I'm addicted and find it's a great way to get things off my chest, and just share ideas in general!'
Thank goodness she started blogging, as we now have her as a source of inspiration in the blogging world!
Lazy Doll | Facebook | Twitter | Instagram
Zinah Nur Sharif
Zinah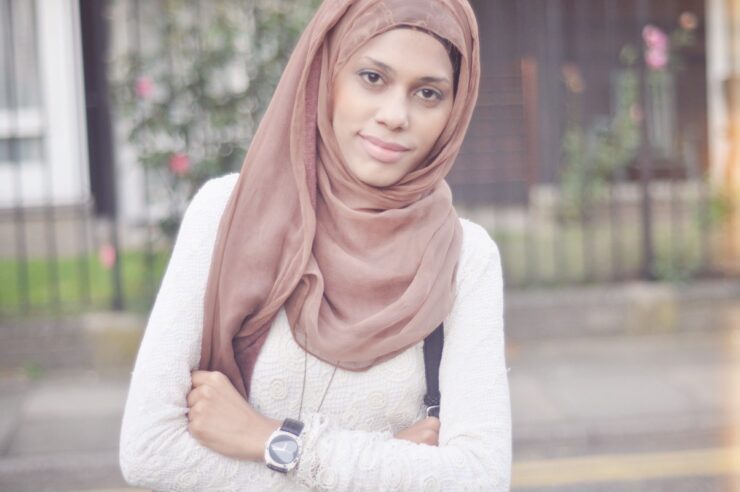 It's me, myself and I! Yes, we have met before, but let me just tell you a little bit more about myself.
I blog and design for life; I live in the most beautiful city in the world, London; and I am now going to tell you why I blog, without blowing my own trumpet or vainly throwing flowers on the floor for myself.
For those of you who don't know, I've run a fashion and lifestyle blog for a couple of years. I share my passion for photography, my love for fashion and my obsession for travelling, films, cooking and much more on my blog.
However, the heart of my blog is fashion. What led me to blogging was similar to Hana's necessity: I needed a virtual sketchbook. Coming from a vastly creative background of fine art, fashion, design and photography, I could no longer keep it all to myself and felt the need to share my love for those things on my blog. Do join me on my journey!
ZINAH | Facebook | Twitter | Instagram