Xi'an, the ancient capital of China and the start of the Silk Road, has long been home for a large Muslim community.
Xi'an was the first city in China to be introduced to Islam when Emperor Gaozong of the Tang dynasty officially allowed the practice of Islam in 651 AD. Xi'an has a large Muslim community, the significant majority are from the Hui group, there are an estimated 50,000 Hui Muslims in Xi'an.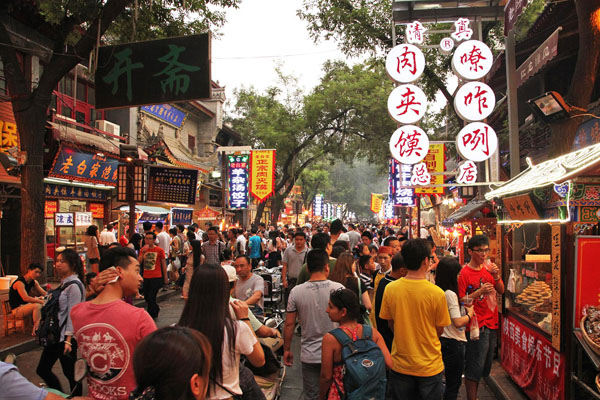 Muslim Quarter is the hub of the Muslim community in Xian City, Shaanxi Province. Located to the north of West Street in the city center, the quarter covers several blocks inhabited by over 20,000 Muslims. There are about ten mosques in this area, among which the Great Mosque in the Huajue Lane is the most famous and popular.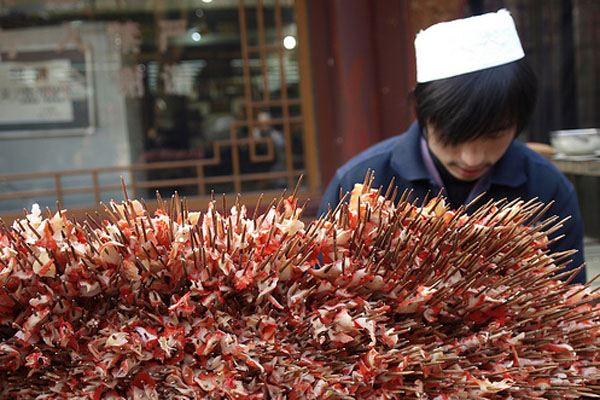 Muslim Street is paved with blue flagstones and shaded by trees, along which the archaized stores of the Ming (1368-1644) and the Qing (1644-1911) dynasties are in line, and they're all operated by the Hui ethnic people. A number of ancient architectural buildings are well-retained on the street, highlighted by Hanguang Gate of the Tang Dynasty (618-907), Xicheng Gate Tower Cluster of the Ming Dynasty (1368-1644), the City God Temple (a Taoist temple) and the Grand Mosque, all of which contrast finely with one another.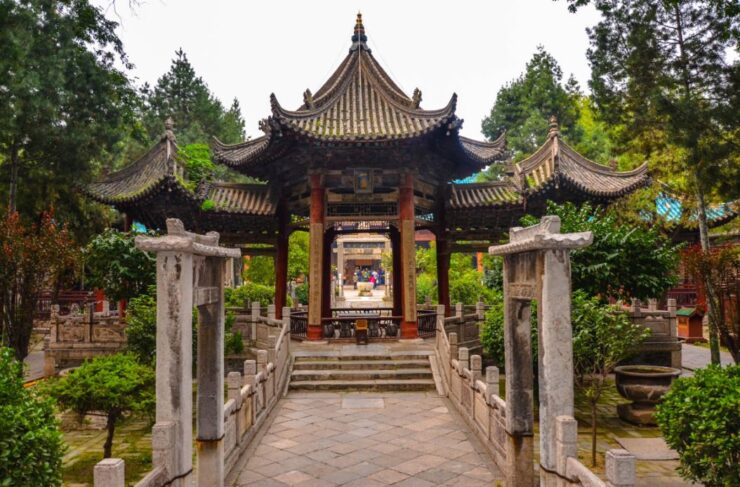 Though Muslim Street is regarded as a tourist scenic spot by foreigners, it's actually considered as a snack street by the locals, which is also an ideal place for the locals to kill time during a hot summer. As a matter of fact, Muslim Street is lined with various restaurants and stalls, some of which specialize in selling cakes, some in dried fruit and some in snacks. Most famous dishes of Xi'an are available on Muslim Street, including Marinated Meat in a Baked Bun, Pita Bread Soaked in Lamb Soup, Bean Threads in Shaanxi Flavoring and Xi'an Dumplings.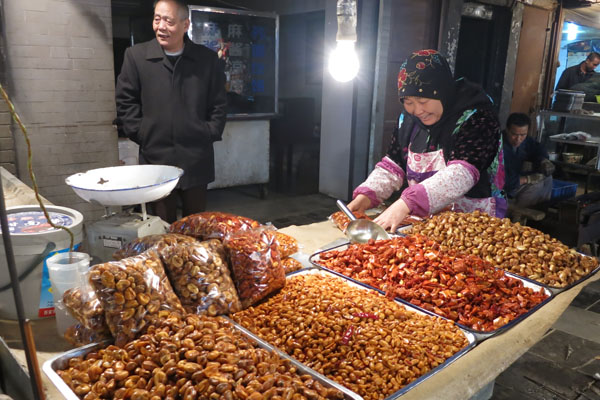 Restaurants you should try at Xi'an
Chun Fa Sheng Restaurant
Location: Nanyuanmen Street, Xi'an
Tong Sheng Xiang Restaurant
Location: Zhonggulou Square, Xi'an
Tian Tang Ke Restaurant
Location: 215, North Guangji Street, Xi'an
Jia San Steamed Dumpling Restaurant
Location: 121, West Xiyangshi Street, Xi'an
Xi'an, China (Shaanxi Province) – Muslim Quarter from Enso Films on Vimeo.