Almost anyone can make this simple no-bake and healthy vegan sweetie that doesn't contain sugar, flour, eggs or milk! Bobo Chang shares this easy peasy idea, courtesy of Little Green Dot.
These brownies make for not only fun desserts but they are a really healthy and satisfying snack to munch on throughout your day – they're like little energy balls that your body (and taste buds) will love!
Ingredients:
1 1/2 cups of pitted dates
1 cup nuts (walnuts, almonds, cashews or a mix)
1 cup *cacao powder (you may use cocoa powder if preferred)
pinch of salt
a small dash of vanilla essence (or powder, if you have it)
* Cacao powder is unprocessed and contains many more nutrients than traditional cocoa powder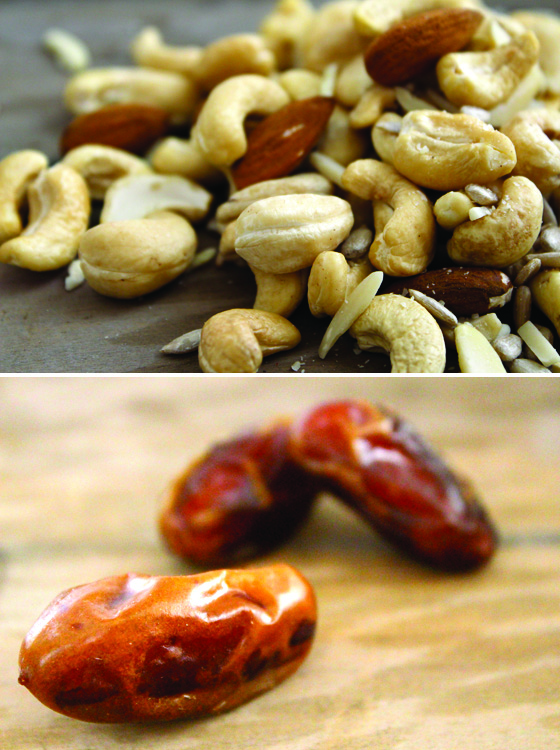 Instructions:
In a food processor, blend the nuts until they break down finely or coarsely, as you prefer. Careful not to over-blend, or they will begin to release their natural oils and you'll end up with peanut butter!
Add in the cacao powder, salt and vanilla. Pulse until well-combined
Blend in the dates one at a time, making sure that there are no pits
You'll end up with a crumbly mixture which you can shape into bite-sized balls or flatten out in a pan like you would a brownie
We kid you not, they are so rich in chocolate flavor, you will happily and guiltlessly devour them!
Credits: Little Green Dot