While women may have more responsibilities in the sacred month, they also have more strength, writes Alayna Ahmad.
The sacred month of Ramadan does not prescribe specific roles for men and women. Both are required to fast and make up any missed days. However, in general, Ramadan appears to be more challenging for women, especially those who are mothers and wives. Aside from fulfilling roles in the household, there are additional personal challenges that need to be overcome in order to uphold their fast.
In many societies, women may wake up before other family members to prepare sahur and stay up cleaning even after the fast has begun at dawn. After going to bed, they may again get up before others to get their children ready for school, or to help their husbands prepare for work.
Making breakfast in the morning for their young children is not always an easy task. Cooking whilst fasting can be a difficult experience, as one is surrounded by the smell of food yet cannot eat or drink. Some women may still have to go to work for the rest of the day, while some may start preparing early for iftar.
At times there may be extra family and friends over to break the fast together. In this case, women may not only prepare more food but also special meals for the occasion of Ramadan. Furthermore, extra cleaning may be required to ensure clean and presentable homes for guests. If young children decide to help out with household chores in the excitement of iftar, they may also need an afternoon snack after school.
Children learn many things from their mothers. I believe that the development of a child tends to come from the mother. This includes but is not limited to our Islamic values and religious education. Many women teach their children about the meaning of Ramadan and what it means for Muslims to fast.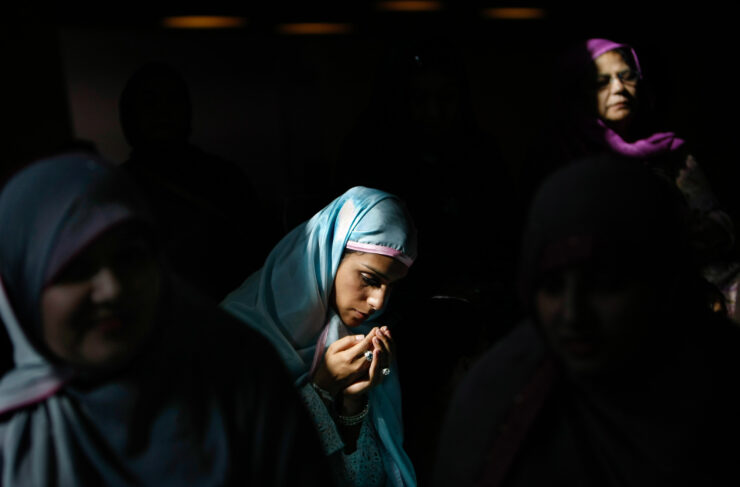 We can use this time to share with children well-known stories of the main prophets of Islam, further their study in the Qur'an, or encourage them to accompany us to the mosque for tarawih prayers. Whatever our angle may be in educating young children, I believe that most of the responsibility to further their religious education rests on our shoulders.
Millions of women around the world are fasting this year. They are single women, married women, working women and fulltime mothers. Many may be pregnant but may choose to observe sahur and iftar with the rest of the family.
Regardless of which category we fall under, our daily tasks and demands may make it difficult to endure fasting throughout the day. However, since Allah has granted women the gift of giving life, I believe women are stronger and have more willpower to persevere during Ramadan.
I salute all my sisters in the world who are observing Ramadan and I hope God gives us the strength and courage to carry on through the long summer days.