Once you've tried this mask, you will never look at a fruit stand the same way again! By Militza Maury.
Shopping at the market for your skin care may seem a bit odd, but after you try this Papaya & Pineapple AHA Skin Mask, you will never look at a fruit stand the same way again! If you're a beauty product lover, you have probably heard of alpha hydroxy acids, or AHAs – an incredibly effective ingredient used in so many wrinkle creams and skin-whitening products. But these products can come with a hefty price tag and are often loaded with added chemicals that can be harmful in the long run. Here's how to get brighter, more youthful skin by making your own AHA mask at home. It's super-effective, costs a fraction of the price and it's made with all-natural ingredients. Let's go shopping!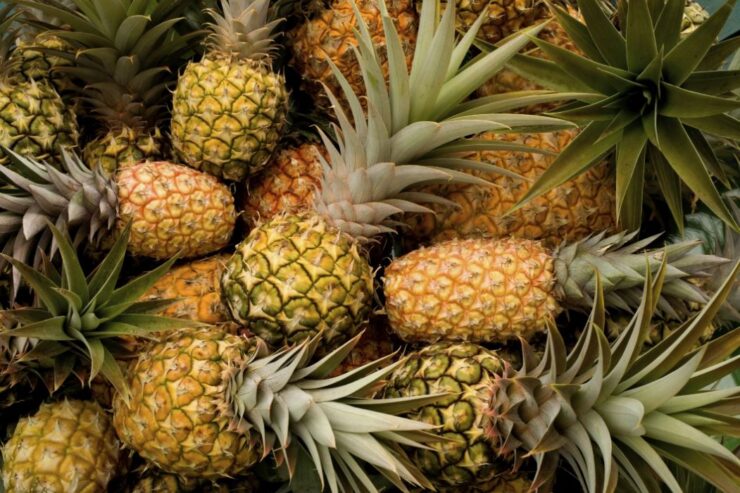 Papaya & Pineapple: These fruit, in particular, are special because they are high in fruit acids called alpha hydroxy acids – AHAs. What AHAs do is to dissolve away the "glue" that binds dead skin cells onto our skin. If not removed, our skin appears dull and is not able to breathe properly, preventing it from removing toxins and absorbing nutrients well. AHAs are a great way to peel away this top layer and unblock pores, helping to clear up blemishes, evening out your skin tone and reducing the appearance of wrinkles over time. It also promotes the growth of new skin cells leaving you with a fresh and bright complexion. It's like getting a face-peel at home, but without any of the harsh chemicals.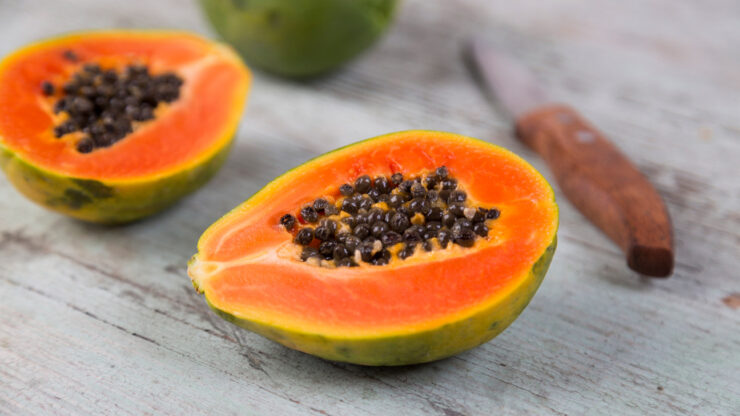 This is the total package: skin-care from the inside and out!
It's so easy to make, and the best part is that you can eat the leftovers which, by the way, I highly recommend that you do. Papaya and pineapple are also incredibly high in vitamin C, which promotes the production of collagen in our skin. This is the total package: skin-care from the inside and out! Which other product can promise that?
Ingredients:
Directions:
Slice off a bit of your pineapple and papaya
Either squeeze the juice into a bowl, juice the fruit in a blender or mash it up with a fork. For me, it was easiest to just squeeze out the juice into a bowl
Use a cotton ball to apply the mask to your clean skin. Leave it on for 10 minutes, then wash off with water. You may feel a bit of tingling, but this is normal as the fruit acids work to exfoliate your skin
Moisturize your skin after the treatment
It's that easy. Do this once a week, and you'll see great results!
Thanks to Little Green Dot for sharing this great tip!