A revert that has caught our attention for this week's Style Spied. By Shea Rasol.
Claudia Cruz, a native of the Dominican Republican and now living in New York, shares with us her joy of her first few months donning the hijab. Through her YouTube channel, she inspires women near and far with her story of finding her faith. Oh, and did we mention that she has her own hijab label, Modest Hijab? We're impressed at how active this mum of two is!
Her daily "uniform" hijab is a simple color-block scarf in classic colors like navy blue and beige. When she's feeling bold, a bright print on top of more muted colors never fails to make her day.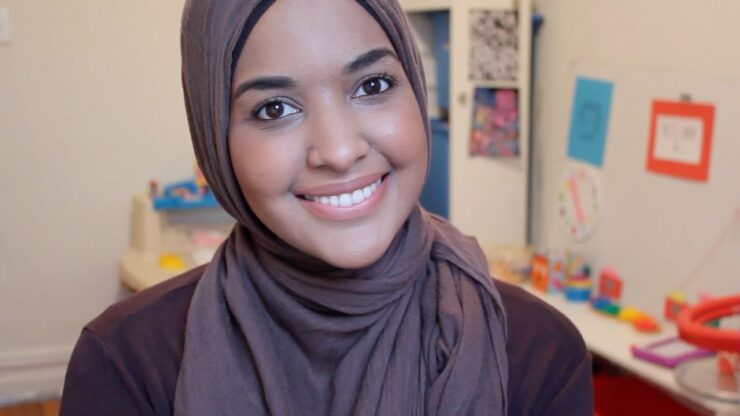 "If you would have told me five years ago I was gonna be wearing a hijab (and loving it as much as I do) I probably would have laughed in your face," she says. "Alhamdulilah for being guided, I love modesty."
To Claudia and fellow reverts reading this, we wish you an amazing journey in life.