A leather bag is a timeless fashion accessory. If you think back to your childhood, you will surely remember your mother's or grandmother's bag, which they carried for years without any damage. That same bag was a great fashion accessory for both casual style and more elegant outfits. The good thing is that this bag is still one of the best ways to look fashionable, with only one investment.
Many brands have leather bags in their offer, of different types of processing and coloring of the material. Of course, there are those who avoid natural materials at all costs and use artificial alternatives. However, today we are not judging anyone for their choice, we are talking about fashion. Whenever you need leather crossbody bags or something similar, you can find here an excellent choice. It's up to you to choose your favorite model and combine it in a variety of ways for different occasions.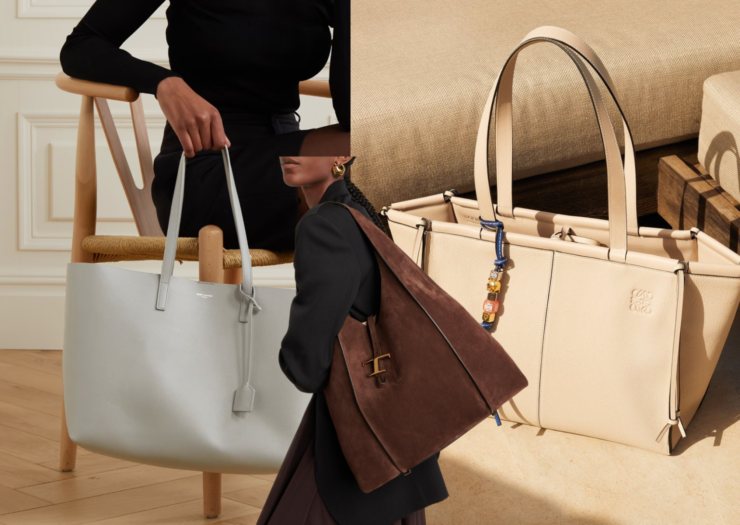 Choose the right size
The size is essential when it comes to bags and other accessories. A larger tote or shoulder bag is perfect for a casual day out, while a smaller crossbody or clutch can be dressed up for a night out. Surely, this is not a rule, because combinations depend on your preferences. Also, you need to adapt the choice to your physical characteristics, so ensure you look at the mirror when choosing the bag, so you can avoid funny looks.
Match the bag with your outfit
Bags should complete the overall look, and you need to match them with your clothes, even when it means it should be a contrasting color of the whole look. Choose a bag that complements your outfit in terms of color and style. A black leather bag goes well with almost anything, while a tan or brown bag adds warmth to neutrals and earth tones.
Surely, you can go with dyed leather bags, the same way Hermes does their popular models. In general, it doesn't affect the bag quality, and you can match it better with more combinations.
Invest in quality
A high-quality leather bag is worth the investment. It will surely last longer and look better as time goes by. Look for soft, supple leather that will hold up well over time. We don't say you need to spend a fortune on your new leather bag, but also don't save money on quality. A good and quality bag will last for decades, without ever losing its shape or material elasticity.
How to choose the best leather bag for me?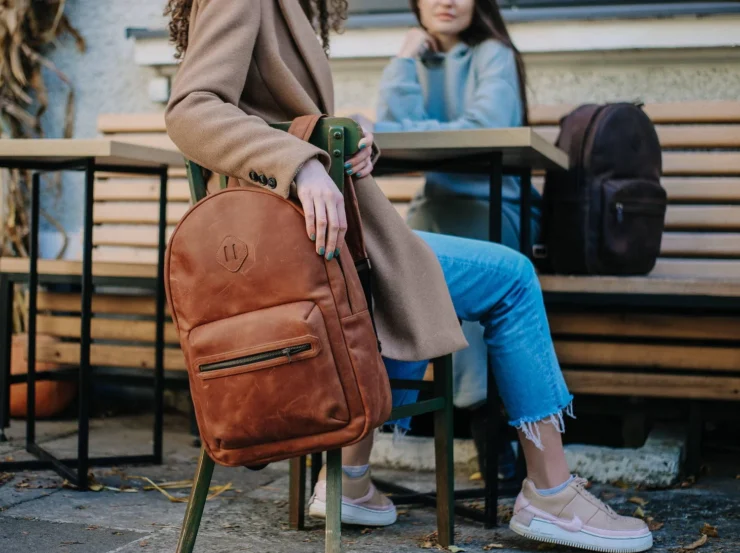 Once you understand the importance of quality, it's time to look for the best model that fits your style and looks well with every combination. The best types of leather for bags depend on personal preference, the intended use of the bag, and the desired aesthetic.
Still, sometimes people have specific requirements, like the highest quality on the market. That would be a full-grain leather bag, made of top layers of the skin. According to manufacturers, this is the most durable type.
The top-grain leather is also made from the top layer of the hide, but it is sanded and buffed to remove imperfections, resulting in a smoother surface. It is still durable and high-quality, even though brushing makes it thinner.
For those who prefer softer models, we suggest choosing a suede leather bag. This leather has a soft, fuzzy texture and is made from the underside of the hide. You have to be very careful with this one since it is more delicate and requires more care.
There are other choices as the less-durable patent leather with a shiny finish, or the lower-quality leather dyed with natural ingredients for more even color.
What about faux leather?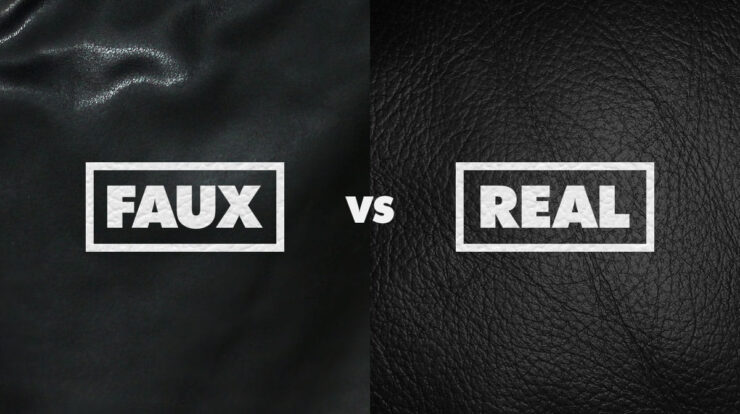 Faux leather sometimes can be a good choice for bags, as it has some advantages over genuine leather.
First, it's pretty affordable, making it an attractive option for those who want the look of leather without the high cost. Then, it's a vegan-friendly and cruelty-free option for those who avoid animal products in their life. It doesn't require specific maintenance, like moisturizing or conditioning, or using special cleaning products.
Durability can be an issue because faux leather is not as durable as real natural leather. Still. it's pretty affordable, so if it ruins at some point, you can easily replace it with a new bag, without spending thousands on it.
However, we must note that faux leather is not a sustainable material. It is made from synthetic materials and doesn't biodegrade as easily as genuine leather. The production is also not the most eco-friendly thing in the world, even when manufacturers use recyclable materials to provide the best quality bags.
Luckily, there are more and more high-quality vegan leather options that will last for years. Even from sustainable high-quality materials that are made of partly biodegradable materials such as pineapple leather and kraft paper.
Do I need to go for big brand names?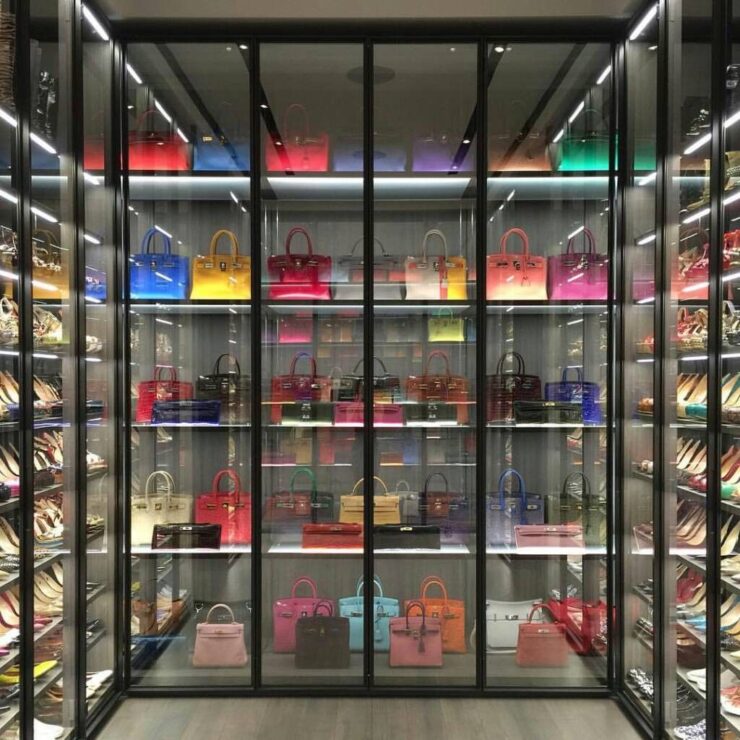 Absolutely not. You can find so many beautiful bags in the mid-budget brand offer and stores, and still, get the premium quality high-end brand offer. Surely it's beautiful to have an expensive bag, that has so many elements and details that "scream" the name of the brand. And we hope one day you'll afford to buy one.
But having a leather bag is more practical than a stylish thing. It's a timeless piece that offers durability and the best quality. We suggest starting with more affordable options, to see if this bag fits your style and specific expectations. After that, you can consider investing in something bigger and more expensive.
Conclusion
Every woman enjoys wearing timeless pieces of clothes and fashionable accessories. Even though leather bags aren't for everyone, many women find them attractive and charming, and they want to own at least one timeless bag in their collection.
It doesn't seem like a big deal, but buying even the cheapest leather bag at the market is an investment because you are getting fashion and durability in the same product. And of course, we know you'll combine it great, so it completes your fashion style and statement. And we are sure you'll rock it day and night too.