Syrian activist Ola (who wanted her face not to be pictured) poses on January 19, 2014, in the southern Turkey city of Gaziantep. Despite 15 months of torture and ill-treatment in Syria's notorious prisons, Ola grudgingly supports holding peace talks with the regime that jailed her. The 23-year-old, with pale skin, short hair and a wandering gaze that betrays her trauma, emerged from detention last month. Her experience, which she shares with war-hardened maturity, reflects the evolution of a March 2011 revolt that morphed from peaceful protest against President Bashar al-Assad to a war that is estimated to have claimed more than 130,000 lives. AFP Photo / Ozan Kose
By Serene Assir in Beirut and Joseph Krauss in Gaziantep
GAZIANTEP, January 21, 2014 – Despite 15 months of torture and ill-treatment in Syria's notorious prisons, Ola, a young activist, grudgingly supports holding peace talks with the regime that jailed her.
The 23-year-old, with pale skin, short hair and a wandering gaze that betrays her trauma, emerged from detention last month.
Her experience, which she shares with war-hardened maturity, reflects the evolution of a March 2011 revolt that morphed from peaceful protest against President Bashar al-Assad to a war that is estimated to have claimed more than 130,000 lives.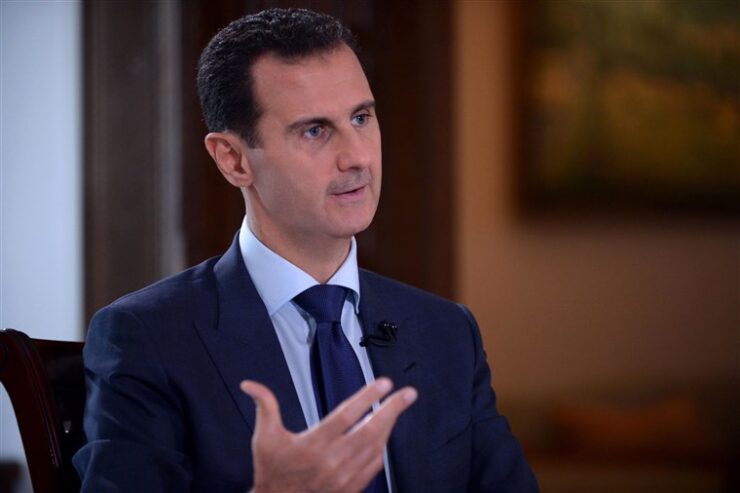 Ola supports the opposition's decision to attend peace talks this week with the regime that imprisoned her and believes they must help bring relief to the war's millions of victims.
Speaking to AFP in southern Turkey, where she now lives in exile, Ola says she joined the revolt against the Assad family's four-decade rule because "we wanted to live like other human beings, fearless and free to think for ourselves".
She filmed protests and smuggled medicine into besieged suburbs of Damascus, her home city.
A driving instructor by trade, she risked her life transporting some 150 army defectors to safety in Jordan.
And as Syrians took up arms after a brutal crackdown, she donned a balaclava mask and joined the rebels fighting in the southern province of Daraa.
"Only the chief of the battalion knew I was a girl," she smiled.
But as the war grew more brutal and protracted, corruption and self-interest seeped into the ranks of the opposition, and in October 2012, a fellow activist turned Ola in.
"She heard I'd received funding for my activities. She got greedy and betrayed me to the security forces."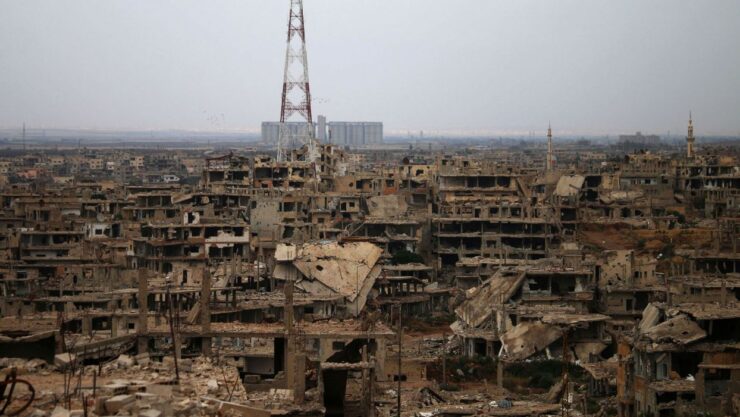 Ola was captured, beaten and taken to a military intelligence headquarters in Daraa, where she was held in solitary confinement for 25 days.
"I was beaten. I had no human interaction there, except with my interrogator and the guy who would take me to the bathroom," she said.
From there, she was moved to the feared Palestine Branch in Damascus, where she has beaten again and placed in solitary confinement for four days.
"I was freezing and afraid. I could hear the screams of people being tortured, all the time," she said.
"Twenty-four hours a day, a very bright light was kept on in the cell. The world was over for me. I felt I would never see my family again."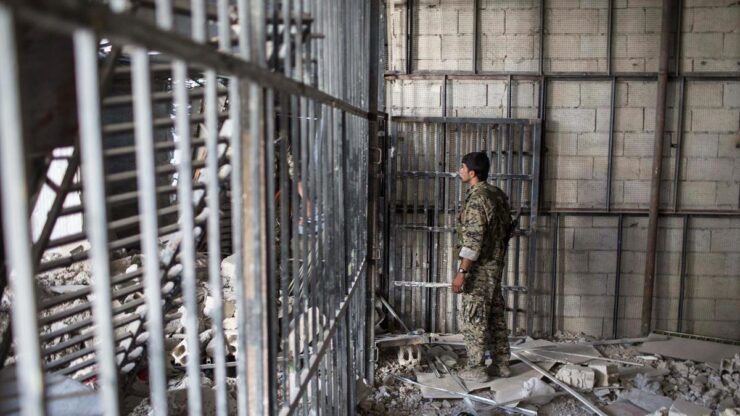 A terrifying tale of torture
The most terrifying stage of her ordeal began with the appearance of "Lakhdar Brahimi", a green cable fitted with a metal screw used to lash inmates.
The device is named after the UN-Arab League envoy charged with organizing this week's Geneva peace talks. His first name means "green" in Arabic.
Ola says her interrogator then subjected her for six days to the "shabah", a torture method whereby the wrists are tied to the ceiling with the feet barely touching the floor.
Then the interrogator brought electric-shock cables.
"Every time he'd come for me, my wounds had not yet healed from the last session," she said.
Ola was then thrown in a communal cell where she was deprived of a proper diet and medicine to treat her diabetes.
It was more than a year before she would be released.
"When I got home last month, my siblings, all older than me, fell at my feet. It was like I had been born again."
As regime and opposition representatives prepare to gather in Switzerland for peace talks, Ola's dreams of a different Syria have been tempered by her nightmare in custody.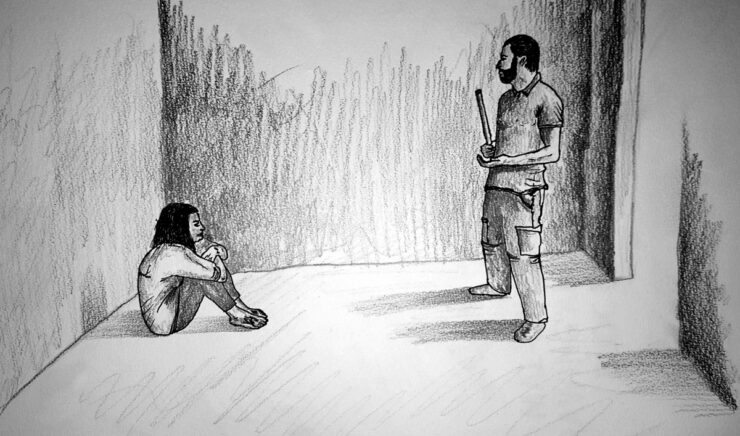 While she still believes in the ideals of the uprising, and that Assad must leave, her main hope for the peace talks is a relief for opposition areas under army siege.
"We must think of the women and children, and the elderly in besieged areas who have no food," she said.
"In the end, there will be justice. Meanwhile, we have to go to Geneva, even if it brings no results."
Ola also hopes for the release of her friends, among the countless Syrians held in jails where rights groups say torture is endemic.
She is happy the rebels have taken up arms against the jihadist Islamic State of Iraq and the Levant (ISIL), whose bid for dominance and abuses angered many opponents.
But she sees opposition disunity as the main reason why Syria's revolt has not borne fruit.
"Instead of being one hand fighting the regime, there are a hundred (rebel) groups, each with their own ideology and funding. I wish people would remember why they rose up in the first place," Ola said.
She goes silent, her eyes drifting to a dark place.
"I still believe in freedom. It's a reality that gets me down."