Visuals are more interactive than words. Though words can share deep emotions, videos just hit the sweet spot. A simple example is Harry Potter.
If we talk about Harry Potter books, it won't come as a surprise that not everyone has read all the books in the series, but a majority of millennials may have watched the movie and are fans of the Harry Potter franchise. Well, this is just a small example of how videos can attract more audiences as compared to other mediums.
Thus, when we talk about Muslim brands, we can understand how essential it has become for them to include videos in their marketing tactics. Muslim brands can expect exponential growth in their website traffic and conversions.
Also, consumers are bombarded with so much information on a daily basis, so brands and marketers need to be more creative in order to entice customers to take action.  And today, this is possible through video ads.  A number of Muslim fashion companies and Muslim fashion influencers are taking advantage of video ads and video content.
The promotion of Muslim fashion companies through video has become a prevalent marketing technique. Take Instagram for instance, which was earlier used as a simple social interaction channel has now turned into a major hub for brands to showcase their products to customers in the form of motion graphics. Video content is not new to the market. It has been working wonders for brands when they went digital.
Online digital magazines have bolstered brands. Take Wonderland and H&M magazine as examples. Their magazines already had a massive following, but after they went digital their followers and customers just kept on increasing. Their digital magazines capture the attention of visitors by using motion graphics, images, fashion influencers, stylists, and dress material to promote their clothing.
Now that you know what role videos have been playing in the muslim fashion industry let's see how muslim fashion brands can increase their reach and sell more online.
Using video content for fashion brands
Add video content to your website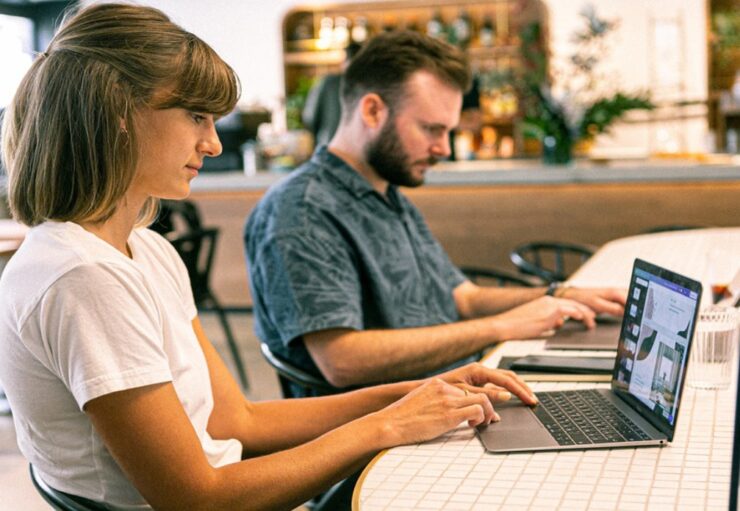 Whether you are advertising your Muslim brand through social media or any other form, the audience will come to your website to check your products. So, as a Muslim fashion brand, it is important for you to add videos of your products along with customer review videos to make sure your target audience turns into bankable customers.
Add videos on your social media channels
Social media is the best way to showcase your product. With billions of active daily users, you can create your brand page and add relevant and attractive videos of your products to entice customers to purchase.
Ways videos help fashion brands to sell more online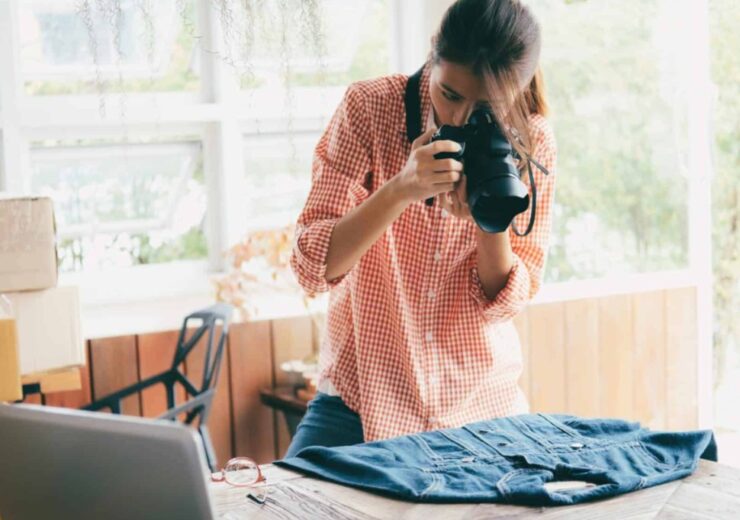 On millennials and Gen Z timeline
Millennials and Gen Z are always available on social platforms; using search engines for everything. Thus, leveraging video content on social platforms will help you to significantly increase your brand reach, resulting in more website traffic and an increase in sales.
Craft more informational and educational content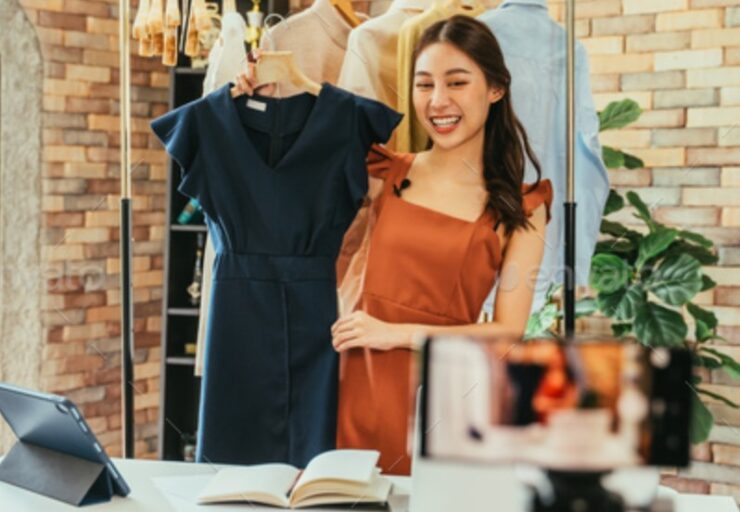 If you're a muslim fashion brand looking for ways to boost your muslim fashion house sales, then video content is the best bet you can make in your marketing technique. Well, don't only produce trendy clothes videos. There are a number of muslim fashion influencers using Instagram to display their styling skills.
You can create online videos on the best fashion hacks, how to dress for a summer party, etc using video editors like Premiere Pro, InVideo, Windows Movie Maker, etc. You can use your Instagram reel as a style learning video that people would like to watch.
Gain customer trust
As per video marketing statistics, 84% of customers believe a business is trustworthy when they see their products are worth purchasing and this can be showcased through videos, reels, etc. Moreover, if you add a customer feedback video with your product, you can easily show your customers that you sell an authentic product that puts you in the good books of your consumers.
Promotes brand storytelling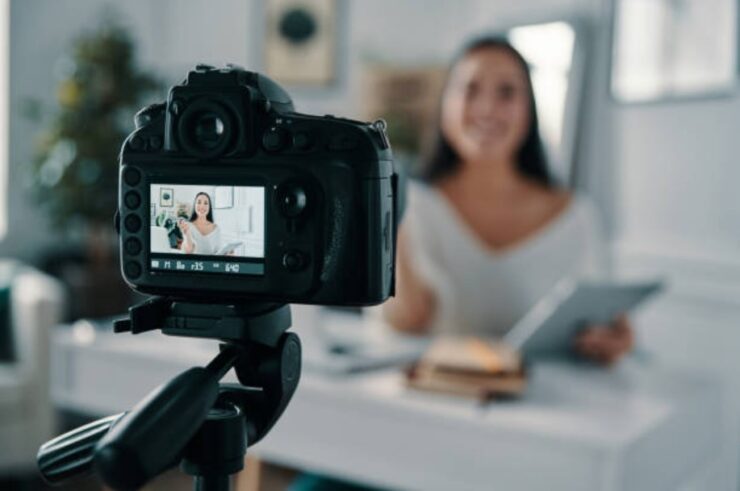 When people come to your website for the first time, they're seeking indications as to what makes your business unique and distinct from the rest. Visuals, it goes without saying, play a significant role in this. No amount of brilliant and funny prose can match the power of images in conveying your narrative. Video is perfect for telling stories.
Increases customer engagement with the brand
While it's important to have a presence on social media sites like Instagram, Facebook, and Pinterest, it's equally critical to discover strategies to cross-market across all sales channels. This multi-channel strategy will keep your consumers engaged.
You can include social media videos from users on your website that illustrate how much you value your customers' feedback. You can broadcast footage of your office or manufacturing facility in your live scenarios, publish Instagram shop-capable posts, etc to build engagement. Today, even top-notch muslim companies are following this technique to attract more consumers.
Boost in sales and conversions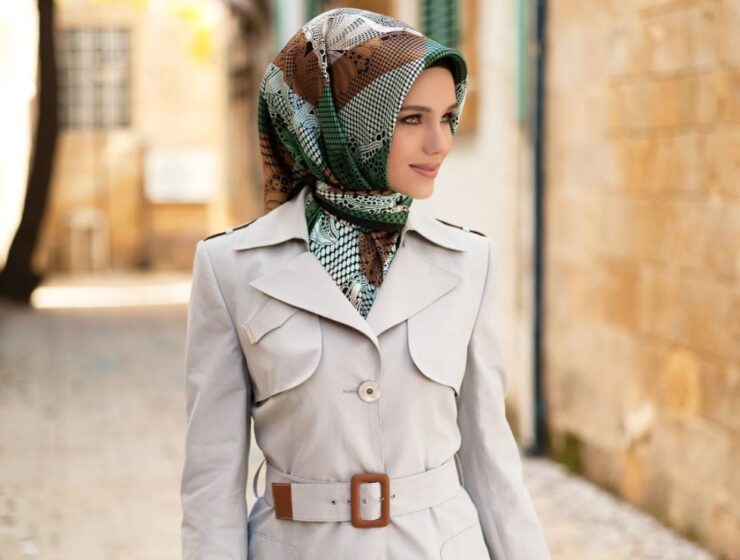 The brand's sales grow as a result of interesting and distinctive video content. It assists you in making a name for yourself in the fashion business. To attract more consumers, create a Facebook video, Instagram clip, or have a giveaway video contest. These methods aid in brand recognition, and customers will speak positively of the company.
Make customers confident to connect with the brand
Customers tend to exhibit an interest in the video when they observe stylish apparel in the living environment. Companies today focus more on collaborating with muslim fashion influencers with a massive reach. Thus, by making them their brand ambassador, they try to cross-pollinate by turning their followers into their customers.
Wrapping up
Creating videos on the online platform can be leveraged as the greatest asset for a fledgling muslim fashion company wanting to enhance sales. It will assist you in attracting more loyal customers. Thus, taking advantage of great video creation and editing tools will help you meet your business goals.
Making videos is something you will never regret. You will get more clients at the fashion house, and it will aid in the promotion of your muslim fashion label or upcoming muslim fashion business.