Opening Word
Cooking is a very diverse skill and the more kitchen tools you have, the more meals you can master. Everyone needs the usual utensils, pots, and pans, but it takes more than that to prepare certain meals, or at least in a certain way. However, certain highly specialized tools take practice, experience, and skill. It takes a lot of time to become proficient with them. Still, there are certain pots that anyone can use since they were developed for the masses to have no trouble cooking with them. They are there to save time, make things easier, and allow you to prepare dishes that would otherwise require more skill and work. We are of course talking about instant pots.
If you have not yet hopped on the instant pot bandwagon, you might after reading this. They simply have too many benefits and they allow too much not to be a part of your kitchen lineup. These modern cooking appliances have been growing in popularity over the past decade or so, and homeowners are loving them across the world. They are eco-friendly and inexpensive, an important combination for any product that is trying to survive on the 21 century market. These machines allow people to whip up great-tasting meals in a short amount of time, and are multifunctional enough that you can boil, fry, bake and steam different ingredients all in one pot.
There are lots of reasons why so many people have spent their hard earned money on an instant pot, and in this article, we will take a closer look at some of them. Make sure to read through it carefully so as not to miss a key detail that will persuade you that you actually need one in your life.
Cook Amazing Food, Free of Hassle!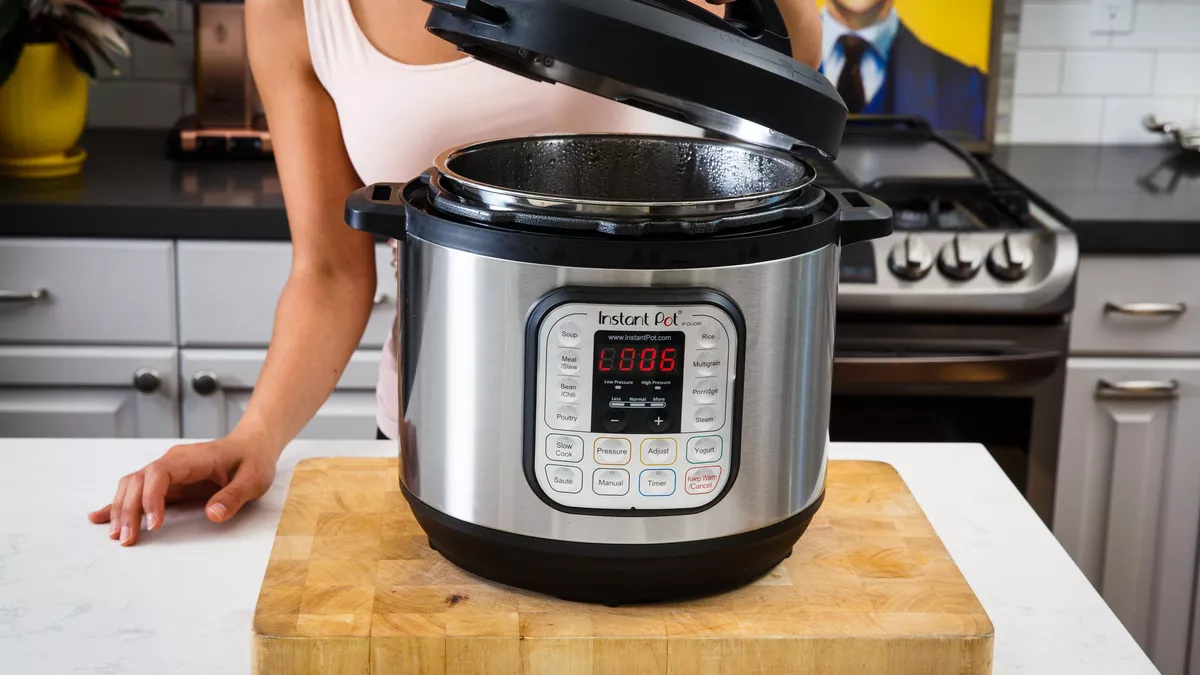 Not everyone is keen on the idea of cooking, in fact, many people cannot cook at all. Some do not like washing the dishes later, others dislike the fact that it takes much longer to cook than to enjoy eating it, while others lack the time to learn. However, arguably the biggest reason why lots of common folk are reluctant to try their luck with cooking food on their own is because they find the kitchen tools, utensils, and appliances confusing.
However, an instant pot is simple to figure out and it does not take long to master it fully. It does all the hard work for you, so you do not have to constantly check it or be near it. Just add the ingredients into the device, decide on the length of time you want to cook the meal, and as soon as you hear the noise that notifies you that your food is ready, you can serve it and start eating.
If you are not ready to eat at that very moment, the instant pot will hold onto the heat in the device so that your meal will stay warm for a few more hours. For those who do not have a lot of free time on their hands, preparing a tasty and healthy meal might seem like an impossible task when it comes to cooking with traditional kitchen appliances, but an instant pot is so easy to use you should have no problems preparing and cooking a meal in a matter of minutes. You can prepare it overnight and have it warm in the morning, or place the food inside before work and have it ready by the time you return.
It Can Save You A Small Fortune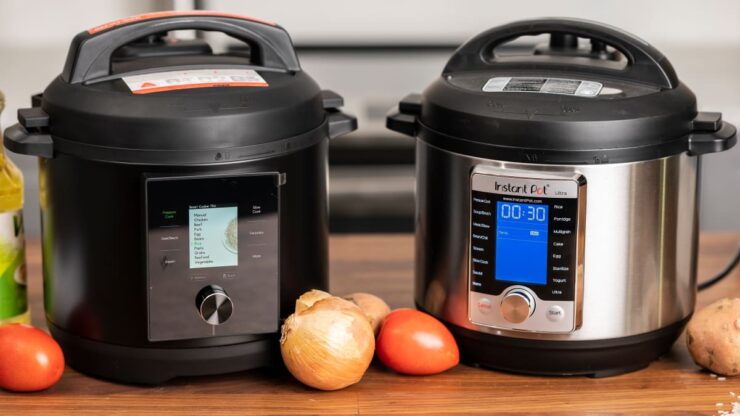 During the ongoing pandemic, a lot of people have cooked more at home than they ever did in the past. Lots of people are looking to invest in new cooking appliances, but because many people have run into financial difficulty during these unprecedented times, investing in a new oven, frying equipment, or even a microwave might be out of the question.
With that being said, most instant pots on the market do not cost a lot of money, and since they are all-in-one machines that allow you to cook almost everything, they could be all that you need. You can even use it to make your own homemade yoghurts or as steam (rice) cookers.
Nowadays, people are looking to invest in appliances that help reduce energy consumption as we are all becoming increasingly environmentally conscious. A lot of traditional devices continue to consume a lot of energy, more than we actually need to do those same things with other solutions.
An instant pot uses a fraction of the amount of energy in comparison to a regular electrical oven. Because your ingredients will be cooked quickly, you do not have to worry about it staying on for several hours more throughout the day. Manufacturers believe that you can save up to 80% on energy by using an instant pot. Because it is faster to cook with an instant pot, you will be using a lot less energy which makes it an environmentally friendly appliance that everybody should consider.
You Will not Be the Only One Using an Instant Pot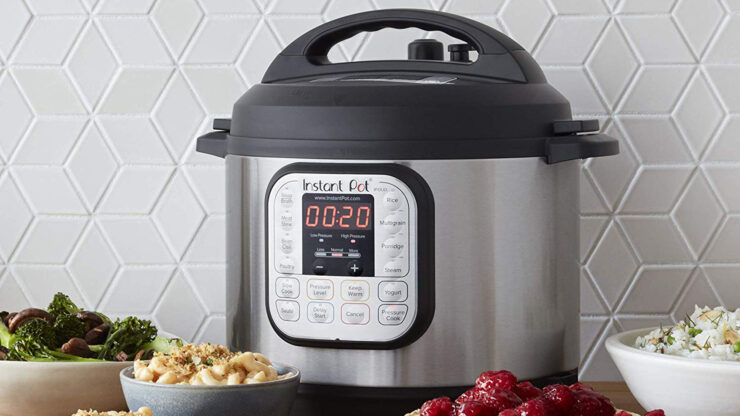 Do not be surprised if you fall in love with your instant pot as soon as you start using it, because there are lots of others out there that adore theirs too. On Facebook, there is an instant pot page with more than one million followers. It is not the only online community on the web dedicated to instant pots either.
These web pages, social media platforms, and online forums are a great way to find out information about the different types of instant pots available, as well as the best recipes to try out in them. Actually, most of these users become a part of such internet socials to swap cooking recipes with each other. There are several websites out there that can help you make incredible meals, such as these ingredients by Corriecooks.
Internet users like to upload images of the meals they cook with the appliance, and they often give instructions on how to prepare the food too. This is a very common trend and a nice way to start a community and get some fans who will become interested in your cooking. Starting a side business like this is not out of the question if you are serious about it.
Conclusion and Takeaways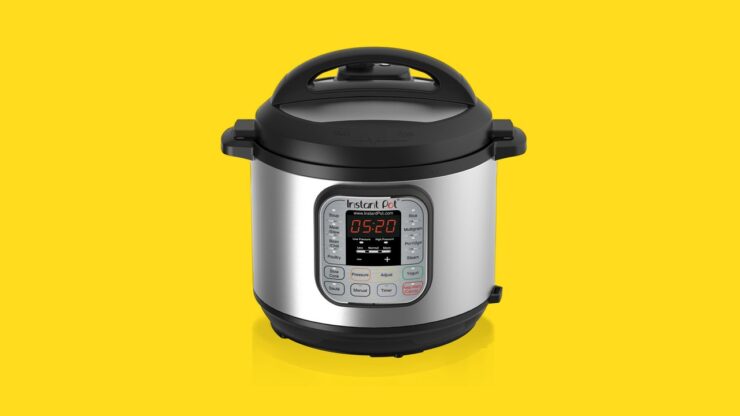 Just because it is faster than other appliances to cook food, do not assume that it will cook your ingredients in a matter of seconds. Unlike the name, it is not actually instant, but still a lot faster than traditional means of cooking. Just like any other device, it can take a small amount of time for the pressure to build up in the device, and you have to remember that you cannot open it until you release the pressure.
Most instant pots give you the option to naturally release the pressure or to quickly release it. If you are in a hurry and you need to quickly release the pressure, make sure never to forget to read the manual on how to do it safely. Keep in mind that the pressure inside the device can be extremely hot, so you will want to take all the safety guidelines on board before you start using it.
Last but not least, you should think about the size of the instant pot you need. It matters how many people live with you. If you live alone, smaller varieties will do just fine. If you have a family of four or five, you will need something larger. Standard instant pots are smaller in size, so if you are looking for one that will cook food for everyone in your house, you might have to opt for a larger-sized instant pot. Trust us, the family, especially the kids, will love the food you prepare with it!