She's known as one of the most pioneering architects of her time, but Zaha Hadid proved she is just as spectacular at interior design at the Salone del Mobile design fair last weekend. Aside from participating in the installation "Where Do Architects Live?," the British-Iraqi Pulitzer Prize-winner collaborated with several interior designers to launch new pieces.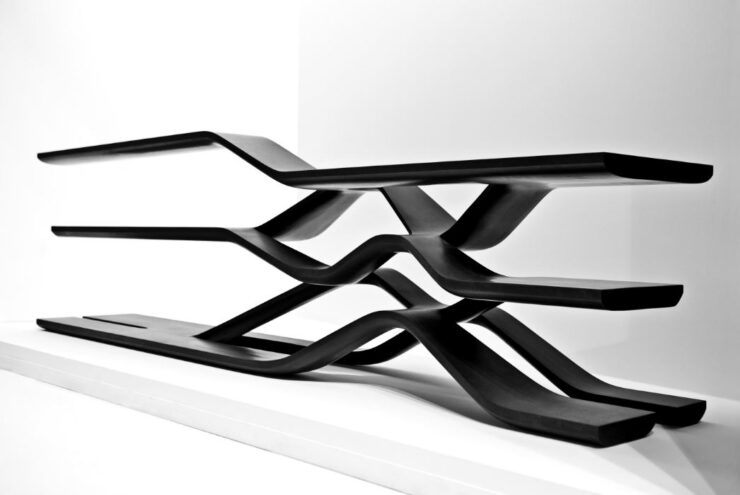 Tela, Luna and Calla for Citco
These interwoven black granite shelves appear to open and unfold from a single surface to follow parallel trajectories. Tela's design integrates the powerful dynamic forces inherent in cantilevered systems. Hadid also created the Luna table, a polished white and fluidly geometric Carrara marble design, and the Negro Marquina black marble curved Calla fireplace, for the luxury Italian brand Citco.
Manta Ray Duo for Sawaya & Moroni
This cast-aluminum double seat designed by Hadid for the design firm Sawaya & Moroni features a lightweight shell created by gently folding the continuous surface to generate its form. The organic shape of the twin chairs gives rise to a central armrest.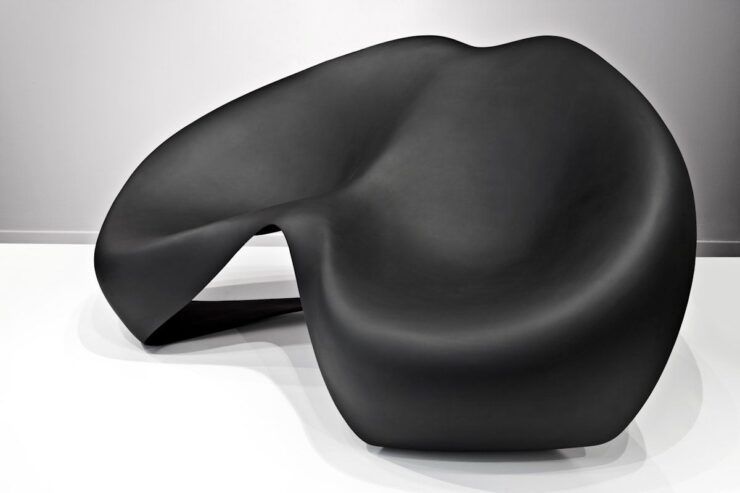 Luma chandelier for Wonderglass
A sculptural composition of tubular segments that transform into diamond-shaped luminaries, Luma was inspired by the beauty and logic found in the natural world. Created for bespoke lighting and visual installation company Wonderglass, it features further segments that can be added to enlarge the piece.