Everyone will agree that wearing a white wedding dress is a once-in-a-lifetime experience, therefore, when you are at the stage of wearing one, do it with all manner of fulfillment. Finding your perfect white wedding dress can be stressful and time-consuming especially when you have to move from one bridal store to another.
Not to mention, if you (the bride) intend to wear multiple dresses on that day, which will be the formal white wedding dress for the ceremony and a party-style one for the reception. Regardless of your budget, duration, or personality fashion style and class, the white wedding dress shopping tips we'll share are guaranteed to help you find the dress you've ever dreamt to wear on that special day.
Begin the search early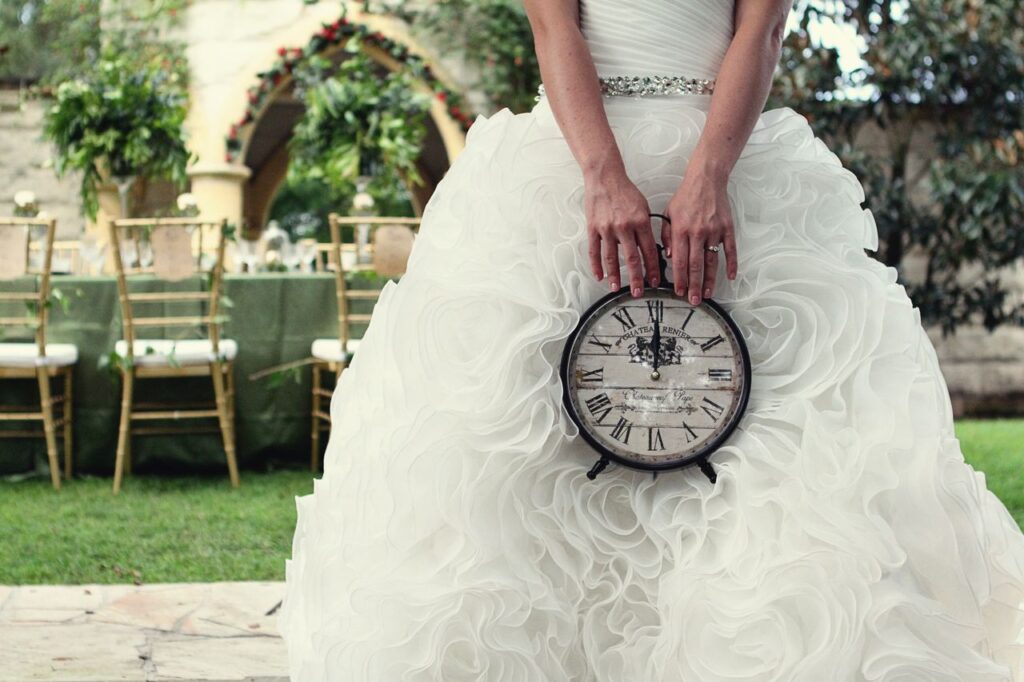 Planning for your wedding can be overwhelming even if you have to outsource the task to an event planning agency. You have to struggle with time to check one thing or the other. Once the plan for your wedding dress is set in motion, it takes a month for it to be fully ready to wear. Sometimes, once the dress is ready, it is difficult to request for amendment.
Therefore, it is advisable to order your white wedding dress early like six to nine months before the actual wedding date.
Have a specific budget
Most brides indeed spend a whole lot on their wedding dress, just to look good on that day. Well, who doesn't? Order a white wedding dress that's stylish, fits your personality & skin color, but simply do this within a stipulated budget. If you don't factor in a budget for your dress, you may end up spending money meant for other things on the dress.
So, no pressure, yeah? Just be reminded that your white wedding dress should be gotten within an amount range.
Let your white be white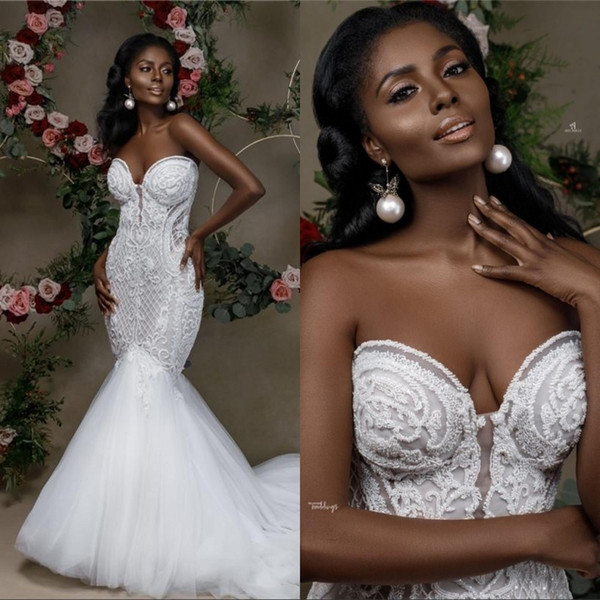 If you look critically into the wedding dress market, you'll find different white color dresses as ascribed by the seller. Most bridal product sellers might want to convince you to try on other colors of wedding dresses. While this isn't a bad idea, it taunts your original plan which is to get a white wedding dress. If the process becomes difficult, you can talk to a fashion color consultant, who will assist you with the shade of white that is appropriate for you. For more ideas, you can find at Alamour the Label.
Be open-minded to making choices
Sometimes, you might have surfed the internet, and have a specific wedding style you cherish and want to replicate or have that exact style. Yeah, we agree things work that way for most brides but don't be limited by what you see. Free up your mind, and see other designs and assorted styles of white wedding dress that can blow you off the grid. Keep your mind wide open to welcome the vision and thought of other white dresses you aren't thinking about, they might end up being a perfect fit.
Snap a few test photos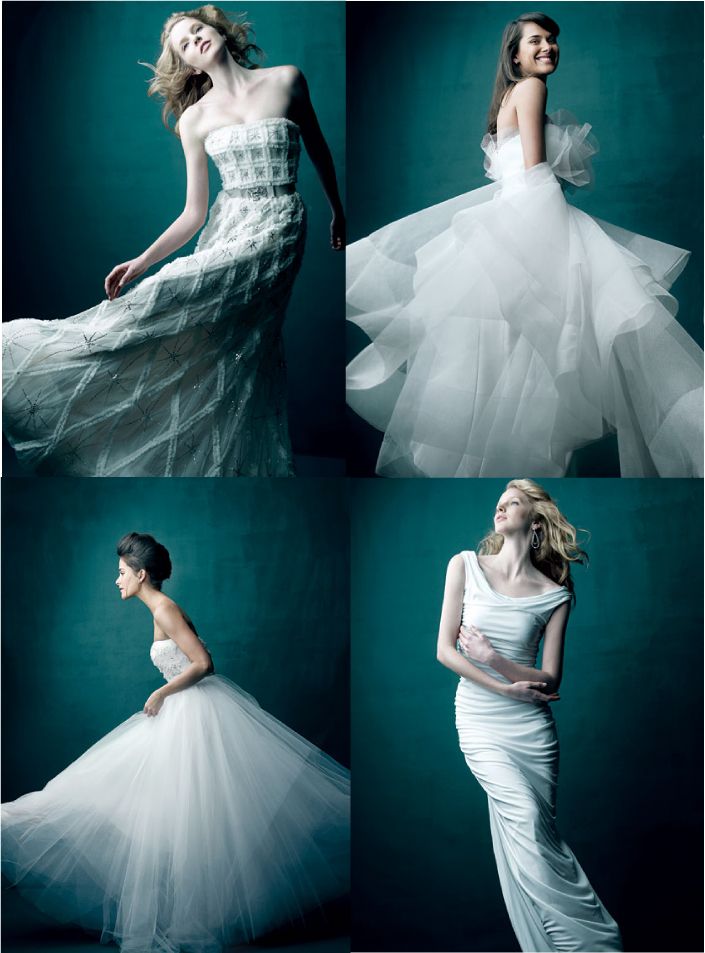 The gram is the new world, however, snap and post with the intention that the pix serve as teasers to your proposed wedding guests. So, while you are trying several white wedding dresses, have your shopping partner take a few photos of you wearing these dresses. If you are shopping for your wedding, you shouldn't joke about taking pics. They will serve as memorial assets before and after the wedding ceremony. Therefore, snap a lot of pix at the bridal store because the content of this nature could be better than standing in front of a mirror.
Bonus Tip: Advantages of Getting Married in White Wedding Dress
Now when you know how to choose the right white wedding dress, things will be much easier. However, a lot of ladies probably wonder why exactly they should get married in white. Of course, no one says that you HAVE TO do that. If your style is different from that, then you are free to make another choice.
Still, it would be unfair not to mention all the advantages of getting married in a white wedding dress. There are a couple of advantages that will probably change your way of thinking or confirm that decision you want to make is correct. Let's find them out together!
First Advantage: White Wedding Dresses Are Traditional
You are probably not wearing traditional clothes every single day. Because of that, you do not consider yourself to be a traditional person. However, look at the photos of your parents, grandparents, and other relatives. You will see your mom, grandmother, and aunts are all wearing a white wedding dress. Those images will somehow convince you that you should not be different from them. Because of that, white wedding dresses are the best way to continue the tradition.
Second Advantage: White Wedding Dresses Have Sentimental Value
There is a good reason why brides are wearing white wedding dresses for years. As you probably know, white color is a symbol of a fresh beginning and peace. Of course, this doesn't count for people that live in east Asia. In those countries, white color is a symbol of death. However, if you live in the west, then you will certainly enjoy this color because it is a symbol of happiness, joy, innocence, kindness, and other wonderful things.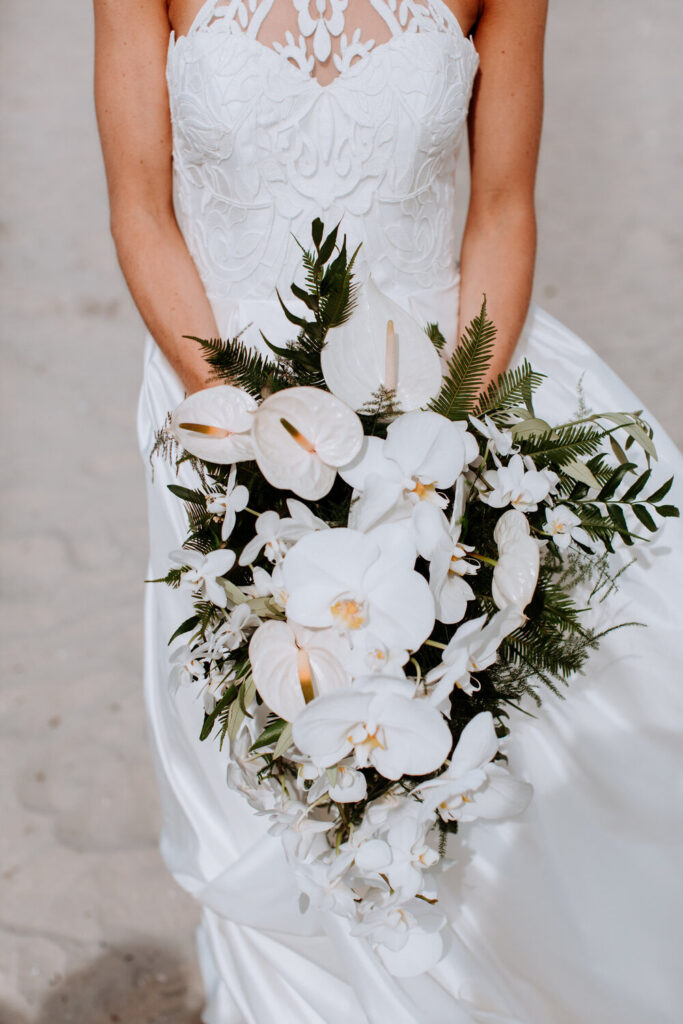 Third Advantage: It Makes You Different on Your Wedding Day
Well, this may not seem too relevant for you at first glance. However, as we previously mentioned, your wedding day is the moment you will remember forever. The good news is that we live in the world of advanced technology, and recording those memories is no longer a problem.
When you make a group image in a white wedding dress, whoever sees the image from your wedding day will understand how important that day was for you. On the other hand, if you wear a regular dress, you will potentially look like any other guest, and your image will not be valuable and memorable as you would like.
But, Are There Any Disadvantages?
Actually, there may be one disadvantage, but that is not something that should scare you. Let's imagine that you plan to GO to a wedding. You will purchase a new dress for that event. However, you will also manage to wear it to some other events, not just weddings. On the other hand, a white wedding dress is only appropriate for your wedding. Because of that, you are buying it for only one day.
Still, keep in mind the previous three advantages that we highlighted. This piece of clothes (if we can name it that way) is a symbol of happiness, joy, and a new beginning. Clothes that you can wear many times do not have any sentimental value; they only make you look nice. Because of that, there is no reason to hesitate because of this "disadvantage".