Erham Tayfor lowers the black woollen shawl she knits outside her market stall and ponders the business she might have were her homeland not deemed illegal by almost every country on earth.
"I hope we can change things," says the 62-year-old, who lives in the northern part of the walled city in the Cypriot capital Nicosia. "We want to be able to move freely and to trade without embargoes."
Tayfor is one of almost 300,000 citizens of the Turkish Republic of Northern Cyprus (TRNC), a breakaway enclave occupying about a third of the Mediterranean island.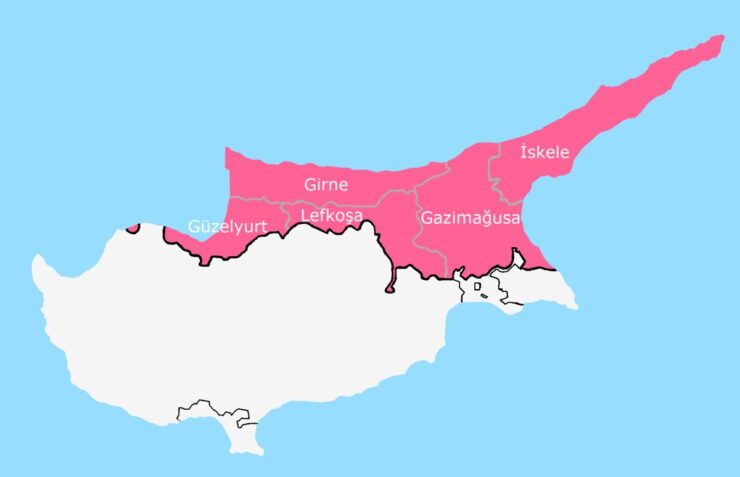 On Sunday they vote in a presidential election knowing that whoever wins will be hamstrung by a geopolitical snarl generations of leaders and successive UN chiefs have failed to untangle.
Incumbent Dervis Eroglu faces three main challengers in the election, which not surprisingly has been dominated by questions of the enclave's international status and its relationship with the Greek Cypriots to the south.
"There is a lack of recognition from the international community and a lack of integration of Turkish Cypriots" in the global economy, says Sibel Siber, a former prime minister tipped by polls to be Eroglu's main rival.
Following its independence from British rule in 1960, Cyprus was home to both ethnic Greek and Turkish communities.
In 1974, in response to an Athens-engineered coup seeking a union with Greece, Turkish troops invaded northern Cyprus, with the TRNC later unilaterally declaring an independent state.
'No opportunity here'
The island has been split since, with about 1,000 peacekeepers monitoring a ceasefire line that cuts through the heart of Nicosia, Europe's last divided capital.
Decades of talks have failed to unify the island, including a plan by then-UN secretary general Kofi Annan which was approved by Turkish Cypriot voters in 2004 but overwhelmingly rejected by Greek Cypriots.
Cyprus joined the European Union that year still a divided island and, although the north is technically part of the bloc, Turkish Cypriots are denied nearly all of the benefits of EU membership.
Some trade is allowed across the ceasefire line but so far proposals for direct trade with the rest of the bloc have come to nothing.
Turkish Cypriots with foreign passports or those issued by the internationally recognised Greek Cypriot government can travel abroad through the south but otherwise travel is only possible via Turkey.
A UN peace envoy announced this month that negotiations were set to resume, but many Turkish Cypriots have lost faith in their leaders' ability to reach a deal and open the TRNC to the rest of the world.
"People have been born, lived, had children and families, and died waiting for them to resolve something," says human rights lawyer Ermine Colak.
Still, turnout is predicted to be high and campaign posters blanket billboards throughout Nicosia's north.
"It is my duty to vote," says Ahmed Shahin, 29, hoping the next president will help to end the region's isolation.
"There's no opportunity here because we are closed," he said.
The TRNC remains heavily reliant on Turkey, the only country to recognise the territory and the provider of one third of its annual budget.
'Candidates like belly dancers'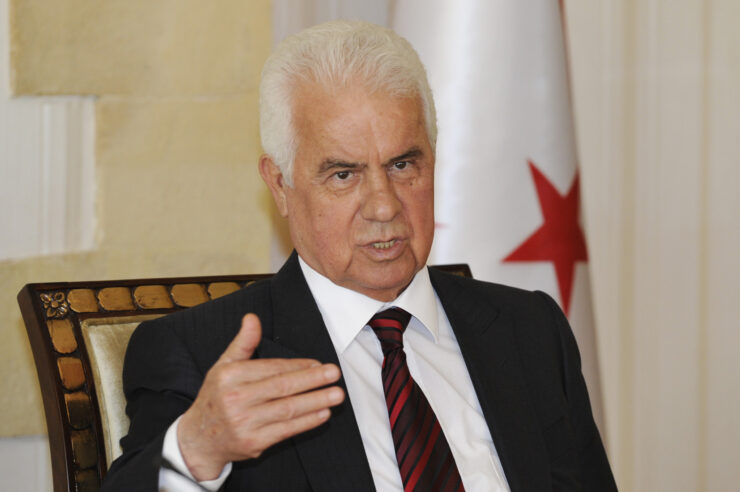 Opponents accuse Eroglu of being too close to Ankara. But it is not clear what, if anything, challengers such as Siber or former Nicosia mayor Mustapha Akinci would change.
"I want the new president not to take orders from Turkey and from other countries," Tayfor says. "We don't want anyone to interfere."
Yet experts say there is a limit to how much a president can stand up to the region's sole international backer.
"The candidates are becoming like belly dancers not to annoy Turkey but also to look like they can annoy it," says TRNC analyst Mete Hatay.
Still, other issues have come up in the campaign, in what experts say is a welcome sign.
"The president should be someone who cares about the environment… about the education system, the health system," says Ahmed Sozen, vice-rector of academic affairs at Famagusta's Eastern Mediterranean University.
"This is the first time I have seen so much discussion about things like corruption or nepotism," says Colak, the human rights lawyer.
Gamze Karaderi, a 36-year-old mother of two, says it was corruption that stymied her promising legal career.
She now works for free in a crafts shop inside north Nicosia's stone-walled caravanserai after being denied a position as a judge because she graduated in the TRNC, not in Turkey.
Karaderi doubts any leader can radically alter the territory's reliance on Ankara, or its worldwide isolation.
But she still intends to vote.
"I've not given up all hope," she says. "I still love my country. The problem is the system."