President Obama is the first and only American president to recognise the important role that Muslim communities play in the world — not just for today, but also for the future. The person tasked with connecting the US to Muslim communities around the world through their youth is Farah Pandith. By Sofea Famian.
The rumours are true. Farah Pandith is a phenomenal speaker.
But I'm not listening to her speak at a conference or a seminar. I am conducting a one-on-one interview with her. Yet she gives me the kind of audienceship that would not be out of place at, say, Yale University or The Salzburg Global Seminar, an NGO that brings together leaders from around the world in order to 'develop creative ideas for solving global problems'.
Farah is America's first Special Representative to Muslim Communities for the US State Department. Unprecedented in the history of the US government, this initiative speaks volumes about what the Obama office thinks of a quarter of the world's population.
'One quarter of the World is Muslim'—Pew Forum on Religion & Public Life
Globally, the Muslim population is forecast to grow at about twice the rate of the non-Muslim population over the next two decades—an average annual growth rate of 1.5 percent for Muslims, compared with 0.7 percent for non-Muslims. If current trends continue, Muslims will make up 26.4 percent of the world's total projected population of 8.3 billion in 2030
(Source: The Future of the Global Muslim Population; www.pewresearch.org)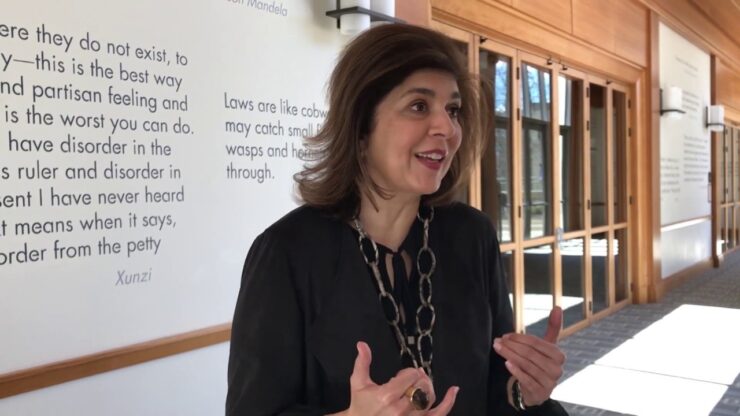 Women On Top
Farah arrived in Jakarta from Hat Yai, Thailand on the evening before we met. A few days prior, she was in Kuala Lumpur, Malaysia. She has been to more than 40 countries in 20 months. I cannot resist asking her for a travel tip. 'My advice is: don't do jetlag. I get off planes and hit the ground running. There are too many things to see and do in every country to think about being tired! Jetlag is mind over matter; if you let yourself slow down, you will always be tired.' Despite her busy schedule—she is pressed for time in order to be at an iftar (break-of-fast meal) that evening—Farah takes the time to elaborate on her answers.
Looking at the magnitude of Farah's work, I ask her what it would take for more women to serve in the public sector—a question that was earlier posed to her by Sisters in Islam (www.sistersinislam.org.my)—and what the barriers may be for women in patriarchal Southeast Asia to contribute to society in that way. Farah tells me that she has met many people who have shared their aspirations with her. Based on what she has seen and heard, not much stands in their way. However, there are setbacks we need to overcome together.
'Countries all over the world vary in terms of their cultural norms and how women are succeeding or not. But there is something that is consistent, and that is we still know that girls and women have not reached their God-given potential.' Improving the status of women is also a priority of US Secretary of State Hillary Clinton, to whom Farah reports. 'Secretary Clinton wants to focus on the opportunities and to push past any of the barriers that might exist for young girls and young women to succeed.
'In my view, the issue of women in public service is the next frontier – it's one of the final frontiers. We would like to see a place in which women exist in a place where public service is representative of the whole.' And how do we get there? 'Training, increasing awareness, talking about the issue in a very clear way.'
One way this goal is being achieved involves a collaboration between the US State Department and five of the Seven Sisters colleges in America. The Women and Public Service Initiative is a network of women in public service aimed at improving the status of women around the world. At the Women in the World Stories and Solutions Summit held in New York in March this year, Ms Clinton said, 'Together we will seek to promote the next generation of women leaders who will invest in their countries and communities… a lot of these women will not be known to many of us, but they are the ones who are making change on the ground right now. They are the ones who need our help. And we will stand with them.'
Farah believes that no matter whether our backgrounds are traditional or progressive, there are ways to serve. Furthermore, 'Here in Southeast Asia,' she says, 'I have seen very articulate, smart, engaging young women who want to make a difference in this world.'
Being A Muslim American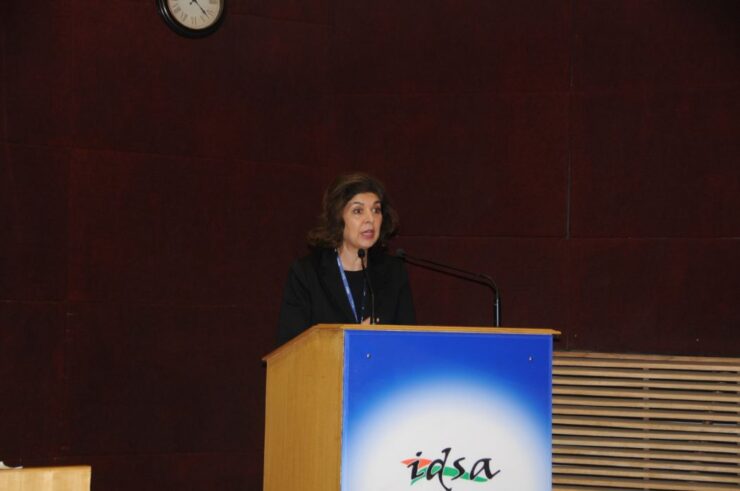 I can only imagine how many times Farah has fielded questions about her surname, US policies, her exposed hair, American involvement in the Middle East, her background and the US relationship with the Islamic world. I want to ask her something different. So I decide to lump all these into one question: how does she deal with naysayers?
'There may be people who don't like the agenda of the President or me, but what I know is that what I've done since I was sworn in is to keep my eyes on what he wants to do in this special moment in time – placing Muslim engagement front and centre.
'This President has done more than any other president in American history to engage Muslims. I feel very lucky to have a Commander-in-Chief who has the vision to engage with one-fourth of humanity in the way he has. And I'm really honoured to serve my country as an American and a Muslim… there is no problem with being both.'
The Seven Sisters are seven colleges in the Northeastern United States that are historically women's colleges. Barnard, Bryn Mawr, Mount Holyoke, Smith and Wellesley (Ms Clinton's alma mater) are included in the Women and Public Service Initiative.