A vigilante with a big heart has taken matters into her or his own hands in response to advertisements on public buses in San Francisco, one of America's most liberal cities. We won't reproduce the original advertisement here for obvious reasons, however suffice it to say that it attempted to connect Islam to Nazism.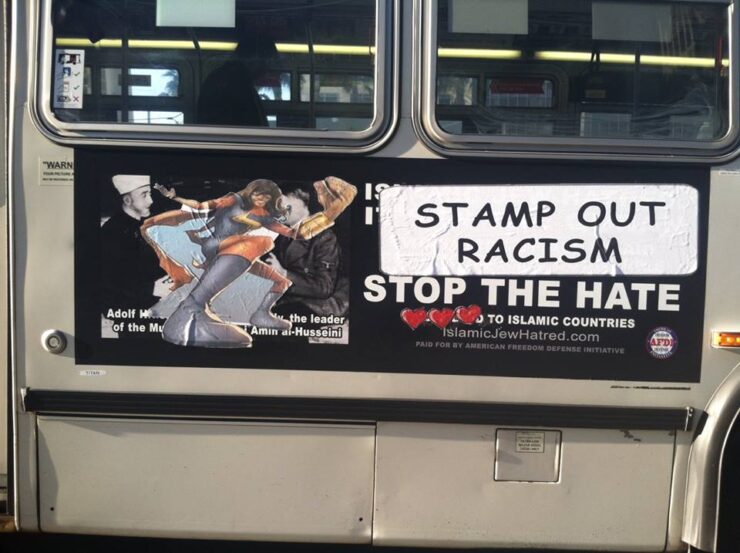 The choice of Kamala Khan, aka Ms Marvel, a teenage Muslim superhero, seems especially appropriate. The act even caught the attention of Ms. Marvel's creator, G Willow Wilson, who tweeted her support.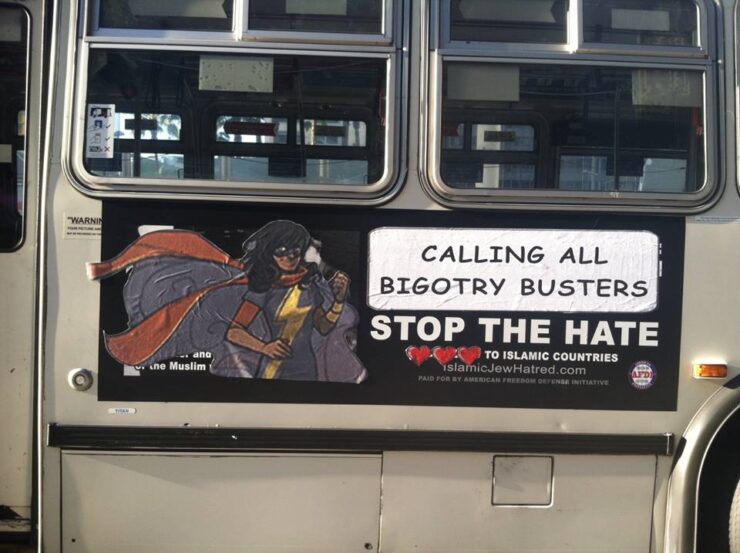 The images were first posted to Facebook page Street Cred.